Our constantly connected world means meetings can happen with members all over the globe. Here are YEC's favorite video conference tools.
With more and more single companies operating from multiple locations, video conferencing has become essential in today's business world.
Even though we may be working farther away than ever from our colleagues and clients, this means an even a greater need to stay connected. From Zoom to Join.Me, video conferencing platforms help you work on jointly-developed projects in real time, control one another's screen, record conversations to easily reference later, and more.
Below, entrepreneurs from the YEC share what they find to be the most effective video conferencing solutions.
Editor's note: Need a video conferencing solution? Fill out the below questionnaire to be connected with vendors that can help.
1. Google Hangouts
A lot of my staff work virtually so we use Google Hangouts—in particular for staff meetings and online training sessions. One of my favorite features of Google Hangouts is the ability to screen-share so that when I need to show my team financial stats or walk through training of our tech platform, everyone is looking at the same thing. – Diana Goodwin, AquaMobile Swim School

2. GoToMeeting
GoToMeeting is the most reliable video conferencing technology that almost every client and employee is comfortable using. HD video conferencing is the easiest way to hold a remote conference meeting whether you're meeting directly or sharing your screen. – Brett Farmiloe, Marketing Auditors
3. appear.in
We recently learned about appear.in and it has instantly become our video conferencing app of choice. It is the easiest way to get people on a call, and it's super fast. – Thomas Cullen, LaunchPad Lab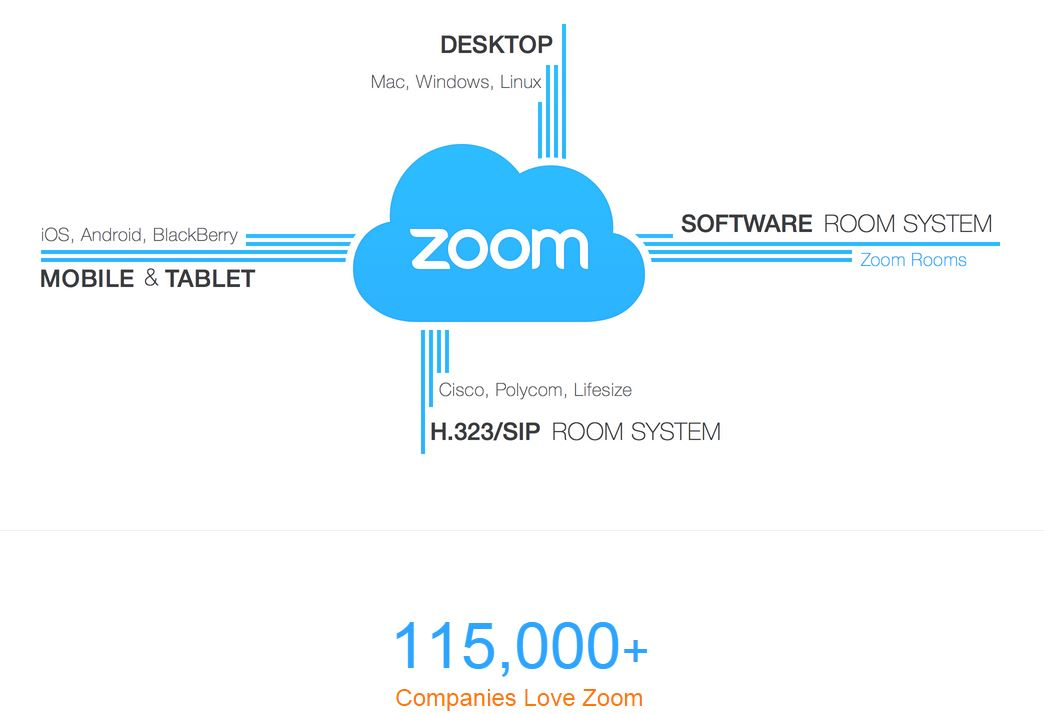 4. Zoom
We recently started using Zoom and the quality of video streams has been fantastic. We've used half a dozen or so video conferencing tools in the past (GoToMeeting, Hangouts, Skype, Join.me, etc.), but Zoom brought most of our favorite features from those apps into a single place. Additionally, Zoom allows me to manage accounts in a useful way and has a lovely API for integrating other tools. –Erik Reagan, Focus Lab, LLC
5. ScreenHero
Screenhero is a wonderful, simple app designed for screen sharing and collaboration. The feature I love is that the person you are collaborating with can take over your screen, mouse movements and keyboard. This can be extremely helpful when you're coding together. – Jonny Simkin, Swyft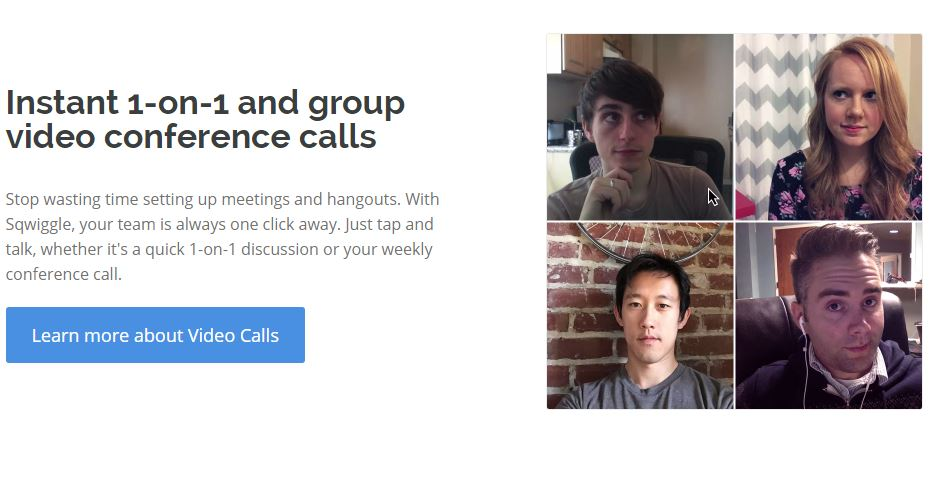 6. Sqwiggle
We and our clients love Sqwiggle due to the simple interface. It's the closest thing we've found so far to replicating the dynamic of real life face-to-face conversations. – Patrick Linton, Bolton Remote
7. Hangouts on Air
This is a separate extension of Google Hangouts where you can record calls and have them automatically upload to YouTube. Since everything is recorded,you can go back to the conversation and check word for word what a client or employee said. There is no more second guessing, and you have a constant backup in case there is any conflict or confusion. – Matt Doyle, Excel Builders

8. Join.Me
We use Join.Me internally with our team and externally with our clients for seamless video conferencing. Join.Me has the full suite of features for online conferencing, so we can easily toggle between audio, video and screen-share. It is reliable across time zones, and built with professionals in mind so that it always projects a great image of our company to clients and other partners. – Doreen Bloch, Poshly Inc.
9. Skype
We use different tools, but the most popular one is still Skype. Whether you have your own business, you work for a company or you want it for personal use, pretty much everyone has Skype. It's inexpensive, high quality and easy to use. Plus, you can call from all over the world and even share your screen. – Alfredo Atanacio, Uassist.ME

10. Lifesize
Lifesize is a video conferencing platform that allows us to connect from any device, without any download or installation required. It is easy and quick to use with our remote teams and allows us to pick up where we left off. We don't have to launch a slow loading platform every time we want to chat quickly, and the cloud-based connection allows us to share very easily. – Miles Jennings, Recruiter.com