Opening a bank account is a big issue for all the wrong reasons.
Whether it has something to do with privacy concerns or the antics of retail banking, it doesn't have a fantastic reputation.
Twenty-eight percent of U.S. households even conduct some of their financial affairs entirely outside the banking system.
But it's something every individual and business can't ignore.
Opening a bank account can be a tricky situation, and even more so for businesses.
If you are a company looking to expand to other countries, you may have difficulties.
I spoke to Michael Gastauer, the CEO of the online banking platform WB21.com to discuss the struggles of opening a business bank account.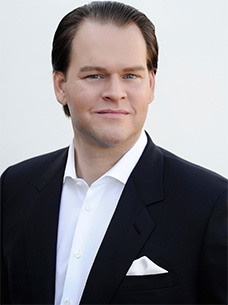 AJ Agrawal: To begin with, could you please explain to me exactly what WB21 is and how it differs from a normal bank?
Michael Gastauer: Absolutely. WB21 is the only Financial Institution offering the account opening for Private and Business customer fully online. All you need is to fill out a short form with the information of the director and the business, select your account currency (you have 18 different currencies to choose from) and hit the submit button.
The way it differs from a normal bank is that it doesn't come with the same difficulties in opening an account. We provide the same securities users expect, but we don't force them to go through a long application period. It allows companies to get their checking accounts up and running in real time.
AJ: What would you say is the main difficulty associated with someone trying to open an account from abroad?
MG: The main difficulty is that with most Banks you can't open an account online or over the phone. In most cases you have to make an appointment with a local bank branch and come in for an appointment. You will have to discuss your needs and the bank will perform due diligence on you and your business.
Furthermore, the application process will take up to several days depending on how complex your case is. And even then there are no guarantees that you'll be accepted. For a foreigner trying to expand into another country, these barriers are much higher.
For someone operating from abroad, you have to spend the money on flying in and staying in the country you wish to open an account for your business.
AJ: What do you need to actually open an account in the UK?
MG: The UK is a country where account opening can get complicated. You have to bring in suitable documentation for you and your business. To begin with, you will need some form of UK utility bill to prove your address. If you are not a resident in the UK most Banks won´t give you an account. You will also need your passport or ID to prove you are who you say you are.
For your business, you need to have your Certification of Incorporation, the Articles, a proof of business address, and a business plan. The business plan is nearly always required for StartUp companies. Furthermore, the bank is well within their rights to reject your application if they feel this isn't up to scratch.
AJ: What are the costs of trying to open an account?
MG: The costs could quite easily run into thousands on flight tickets and accommodations alone. Add on the cost to your business caused by delays and the fact you have to have money transferred to your home bank account and you are essentially hemorrhaging money.
I should say that it's just as difficult in mainland Europe to open an account. The UK is no exception, so you don't have the option of simply going to somewhere like the Republic of Ireland instead.
AJ: Are there any other options for people who are unable or unwilling to go through this process?
MG: This is why we founded WB21, we wanted to create a real-time account opening solution for Private and Business clients from 180 countries. All you need to do is go to WB21.com, you can set up your business checking accounts within a few minutes, without leaving the house.
The WB21 company is determined to make sure that this doesn't have to become a problem for foreign companies. We are the only financial institution that allows private and business customers to open their bank accounts fully online without the need to meet with us in person.
We will conduct the required background checks in real time, but the difference is any documents can be submitted online and accounts are being issued within a few seconds.
The account opening is free; we only charge a one percent for outgoing international payments.
For most foreign companies, this is a far cheaper alternative than trying to open an account with traditional banks.
AJ: I would like to thank you for joining me today to discuss the struggles of opening a bank account.