Keap CRM Review
Keap, formerly known as Infusionsoft, is powerful contact management software with built-in marketing, sales and e-commerce tools. Based on our research and evaluation, Keap is the easiest CRM software to use, with straightforward tools and a simple-to-understand interface. It provides numerous top-tier services to help you manage your business and customers with ease for a reasonable price.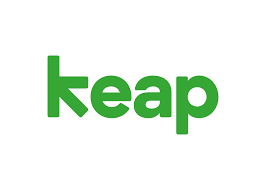 Keap CRM
The Verdict
Keap is an affordable, easy-to-use CRM solution with powerful features designed for midsize and large businesses. Thanks to its intuitive design and extensive hands-on support, we've chosen it as the easiest CRM to use.
Pricing
Each Keap plan allows one user per license and 500 contacts, and each additional user is $30 per month. All plans include lead capture, unlimited emails, payment management, and mobile apps for iOS and Android. Keap requires a one-time $499 onboarding fee for its Expert Coaching service, regardless of the plan you choose, but a 14-day free trial with access to all Keap's features lets you try before you buy.
FYI: You can add up to 50,000 additional contacts to any Keap plan, with prices starting at $30 per month.
Here's a look at Keap's plans' pricing and what each has to offer.
Keap Grow
Price: $56 per month
Features: Client management, email marketing, business phone line and text messaging, appointments, quotes, invoices, one-time payments, and email sync
Keap Pro
Price: $105 per month
Features: Everything in the Keap Grow plan, sales pipelines, recurring payments, advanced automation, A/B email testing, customizable dashboards, a landing page builder, and internal forms and reports
Keap Max
Price: $140 per month
Features: Everything in the Keap Pro plan, lead scoring, checkout forms, business analytics and subscription management
Ease of Use
Keap's intuitive features are easy for novice users to navigate and customizable enough for advanced users who need additional functionality. Tools are well organized and clearly labeled, so your sales team can spend more time engaging customers than struggling with complex system layouts. Keap's advanced features are as user-friendly as its core features, thanks to various automations that keep the sales process moving smoothly.
Each plan includes onboarding checklists, videos, and other resources to guide new customers, as well as personalized advice from Keap's expert coaches. The coaching program ensures the CRM suits your company's needs and that all your employees understand how to use Keap to its maximum potential. Once the onboarding process is complete, Keap's customer support team remains available as needed for future troubleshooting and guidance.
Keap connects with your existing business apps via the third-party services in Keap Marketplace. Integrations don't require any coding experience to set up, and they extend Keap's functionality by adding dozens of automations with popular services such as SurveyMonkey, Calendly, and Facebook Lead Ads. You can even automate the process of creating and managing appointments through Keap's integration with Google and Outlook calendars.
You can use integrations to trigger a variety of events, like automatically recording payments or creating a new contact based on certain behaviors by a lead. Some Keap Marketplace connectors are free, while others require a monthly fee or a one-time license purchase to use.
Keap CRM Features
| | |
| --- | --- |
| Easy setup and use | The system is ready to use with minimal setup. |
| Training resources | A wide range of training materials shortens the deployment time. |
| Reporting | You can glean high-level or granular insight on your business's health. |
| Email builder | You can use a custom email creator to send personalized messages. |
| E-commerce automation | There are built-in tools for managing your online customers. |
| Client access portals | You can record and track individual customers' interactions and behavior. |
Keap is a true full-featured CRM, with enough tools to serve large, even enterprise-level businesses. Here are the features that set Keap apart from other CRM solutions:
Easy Setup and Use
Keap's long list of features and customization options might raise concerns about it being difficult to deploy and learn. On the contrary, its careful design and extensive resource library of training materials allow companies to set up and use the system quickly and with minimal disruption. Keap's intuitive interface makes it easy to navigate the dashboards and pipelines right out of the box.
Integrated Email Builder
Keap has a drag-and-drop tool and templates that make email marketing a quick and painless task. Its automated sales correspondence messages help you avoid gaps in communication and move assignments along. Pairing email templates and automation with built-in list segmentation tools improves your lead conversion probability by ensuring your tailored messages go to the right recipient at the right time.
Built-in E-commerce Automation
While many CRMs can manage aspects of e-commerce, most require third-party integrations to do so – but not Keap. This CRM has built-in automated e-commerce functions, making it a viable choice for businesses that live and breathe online. Keap can do things like grab customers' contact information from your website and automatically save it in a contact account.
Sales Automation
The sales automation features in Keap are stellar. You can create and share custom price quotes from the app, and your clients can use it to accept the quotes. From there, your sales team can convert quotes into orders, which your clients can pay for online. You can also use the sales pipeline management tools for lightweight project management across your sales and marketing teams.
Contact Manager
Keap's contact manager section includes client portals, with tools to note how committed each client is. It can easily record every interaction your company has with a potential customer, and you can use this data to create reports, such as on timelines, sales activities and even the number of visits to your website. Custom data fields are available, so you can include the information that is important to your business rather than manipulating preset fields, which can be confusing.
Implementation and Onboarding
Keap's collection of onboarding checklists complement a how-to video library and a detailed knowledge base to help you set up your CRM for success from the start. Together they explain how to connect lead sources, track workflows and activities, set up invoicing and payments, and manage customer communication. Keap offers free contact import services, which takes about two days to complete, and free migration from select platforms, which takes 14-30 days depending on complexity.
The Keap Expert Coaching service takes user readiness to the next level with personalized one-on-one support, training webinars, and a custom sales and marketing plan to help you convert more leads. After clarifying your business goals, the coach also works with you to develop an action plan for growing your sales and encouraging repeat business. The service is required with all plans for a one-time $499 fee.
FYI: Keap offers additional coaching plans, including a $99 tier, which a representative tells us is a negotiable option based on the client company's CRM experience.
Customer Support
Keap's customer support options include email and 24/7 live chat access, as well as a series of how-to videos and an extensive self-service knowledge base. Phone support is also available on weekdays with toll-free dialing access from the U.S., Canada, the U.K. and Australia.
To test the quality of Keap's customer support, we contacted the company as a small business owner interested in the software. The representative we spoke with was very helpful. He described each feature in detail and reminded us that the support team would be available every step of the way if we needed assistance. He also talked about the common struggles small businesses experience with CRM solutions and how Keap's CRM fills those gaps. The rep was extremely patient as well, offering to call us back and set up a demo to help us understand every aspect of the software. All in all, we were very impressed with the customer care we received from Keap.
Limitations
Keap doesn't offer phone support at night or on the weekends – the customer service line is open from 6 a.m. and 7 p.m., Monday through Friday. The company does offer 24/7 live chat, so you can reach someone whenever you need help; you just might not be able to speak with a representative directly.
Keap's service plans offer various sales, marketing, and customer relationship management tools to accommodate most traditional sales processes. However, companies with unique or complex needs may find this solution lacks the deep customization options and business app integrations they need to manage fluctuating sales circumstances. The Keap Expert Coaching service is tailor-made for this type of situation, though, and can guide you on how to optimize the software for atypical use cases. However, even if your needs are fairly typical, this extra service is not optional; Keap will charge you a one-time $499 fee for it, no matter which plan you choose. Learn more on how to choose CRM software for your business.
Summary
We recommend Keap for:
Companies that want a CRM that's easy to set up and use
Busy admins who want help importing and migrating data to a CRM
Sales teams that need personalized onboarding support
We do not recommend Keap for:
Solo entrepreneurs and micro-startups that don't require advanced feature sets designed for large teams
Businesses with little room in the budget for upfront fees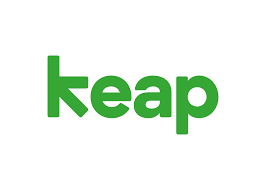 Keap CRM
The Verdict
Keap is an affordable, easy-to-use CRM solution with powerful features designed for midsize and large businesses. Thanks to its intuitive design and extensive hands-on support, we've chosen it as the easiest CRM to use.

Lisa McGreevy
business.com Contributing Writer
Lisa McGreevy is a seasoned writer with years of experience covering small business technology. She specializes in customer management and content management software, as well as fundamental business needs like cloud-based phone systems. As a Certified Scrum Master, Lisa also writes about the benefits and challenges of an agile workplace.