Social media is the new front door for small businesses. Everyone finds businesses online nowadays, so a sound social media strategy is essential for your business. One often-overlooked aspect of social media is "follow" etiquette. Whom you follow and why is an important part of your business's identity.
A few years ago, there was a trend on social media to follow everyone back who followed you. Whether on Twitter, Instagram or Facebook, brands and individuals alike would flock to one another, following thousands of accounts a week. Small businesses should no longer implement this practice.
Even if you want to follow everyone back, the networks won't allow it. Each social media channel has follow limits, so it's a bad idea to follow back every single person who follows you, lest you run out of follow-backs. Twitter specifically states that every account can follow 5,000 other accounts total. Once you follow 5,000 accounts, there are limits to the additional accounts you can follow. This number is different for each account and is based on your ratio of followers to following; this ratio is not published. Facebook has a similar limit, and Instagram only lets you follow 7,500 accounts, regardless of your ratio.
Even disregarding the limits, it's not necessarily in your best interest to follow everyone who follows you. You don't want to follow spammy or provocative accounts. Before you click "follow," consider the type of group or individual you're publicly linking with your brand.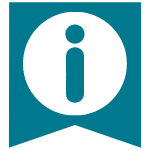 Did you know?  Most social media platforms limit the number of followers you can have so it's important to choose wisely. 
What does it mean to follow someone?
Before we dive into details of healthy social media following, how to get more followers and why a strong social media presence matters, let's establish what it means to follow someone. "Following" is when you opt in to see another user's content on your feed. For Twitter, this means your Twitter feed. For Facebook, this is your timeline. Following (or, in Facebook's case, "friending") someone allows you to see everything on their profile, including their regular posts. When you follow someone, they are notified.
Who is your target audience?
What do you hope to achieve from social media? Perhaps to build a larger network or learn something new? Many people will say their goal in using social media for their company is to generate leads and new business. As a broad example, if you can only do business in the United States, following someone from the United Kingdom usually won't help you achieve your goals.
Once you determine your goals, you'll want to narrow down your target audience. These are the best people to follow back on social media.
Let's review two different scenarios.
Scenario 1: You have a U.S.-based e-commerce business that sells homemade baby products such as bibs and hats. These people might be your target audience:
Recently married couples living in the U.S.
Expectant mothers living in the U.S.
Grandparents living in the U.S.
Scenario 2: You have a catering business. Your kitchen is in Manhattan, and you have the ability to reach prospects within 60 miles of your kitchen. These people could be your target audience:
Midsize and large businesses in Brooklyn
Recently engaged couples looking to plan a wedding in or near Hell's Kitchen
Event planners located within 60 miles of your kitchen
When determining whom to follow back, look at users' profiles to see if they are within your target audience.
What is an influencer?
When an influencer within your industry follows you, it's an open door to start a conversation with them and build a relationship. Follow them back, but don't stop there. Engage with their posts, ask them questions, and get to know them. Seek out opportunities to help these influencers; they just might do the same for you, perhaps by reposting your content to give you additional exposure.
Influencers can be celebrities, prominent business owners or respected journalists. Analyze their followings to determine if they are actually influential. Even if someone has 100,000 followers, if their posts only get 50 likes or comments, they aren't reaching people. Look at a sample of their last 10 posts to measure their likes, comments and shares, then divide those by the number of their followers.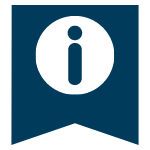 FYI: Influencers aren't just celebrities, they can be business owners, journalists, or customers with a big social media presence. 
Following back your interesting users
We can learn a lot from people on social media. Twitter chats, for example, share so much knowledge. Keep an eye out for your followers who seem interesting. Check out their bios and what they post about. Do they look like you could learn something from them? If so, follow away.
There is no strict set of rules for who to follow back on social media. When using social media for business, though, time is money, and you'll want to keep in mind how any follow-back could benefit your business.
Ultimately, you want to maintain a good followers-to-follow ratio. If a person has more followers than they are following, they could be a good person to follow. When someone follows you, you'll likely receive a notification, giving you the perfect place to start.
How to get people to follow you 
In the past, following people back ensured a solid social media relationship. Now the stakes are higher. People only follow accounts that can give them something in return. For your business, that usually means developing a blog around your company and industry. This will attract industry professionals, job seekers and valuable customers to your brand. 
This is just one way to develop a wider audience on social media. To gain more followers on social media, you have to be vocal, posting interesting, important information frequently and advocating for your business's position in its field.
Here are some steps you can take to improve your online presence: 
Study your competitors. If one of your competitors has a strong online presence, do your research to understand how and why.


Focus on visual content. Compelling images are the secret to great social media posts. Social media is a visual marketplace, so don't get lost in the shuffle with generic shots.


Build a community. Work hard to network online and build a small community of trusted users. They don't all have to be customers or fans of your business; you can form trusted relationships with other industry professionals. Remember, the key is engagement.
More advice
"Twitter is the only network that has a real culture of thanking people for following, retweeting and mentioning. And you should be more selective there. On Instagram, follow people back if you like what they are sharing." – Giselle Aguiar


"Don't get obsessed with the numbers, and focus on a wider marketing approach that specifically targets your base." – Ali Zartash-Lloyd


"Test different approaches with your social media accounts and measure the data monthly. You can always unfollow someone." – Sol Gonzalez
In today's business world, you need a social media strategy. That could mean creating content, working with social media influencers or building your brand in other organic ways. Pay-per-click (PPC) management and other paid social media strategies can also help you build your business. As an expanding arena for business presence and marketing, social media could become the backbone of your brand's identity.
Marisa Sanfilippo contributed to the reporting and writing in this article. Some source interviews were conducted for a previous version of this article.