Social media is the new front door for small businesses, and forms an integral part of any business's marketing plan. Many people discover and follow small businesses via social platforms like Twitter, Instagram, and Facebook, so a sound social media strategy is essential for your business. One often-overlooked aspect of your social media strategy is the etiquette of which accounts to follow back. Who you follow – and why – is a vital part of your business' identity.
We'll explain how to be selective with your social media follow-backs and share more about followers and influencers as part of your social media marketing strategy. 
What does it mean to follow someone?
Following is when you opt in to see another user's content on your social feed. For Twitter, this means your Twitter feed. For Facebook, this is your timeline. Following (or, in Facebook's case, friending) someone allows you to see everything on their profile, including their regular posts. 
When you follow someone, they are notified. Following others allows you to repost and comment on their content, increasing brand awareness. It's also a potential source of user-generated content you can use to grow and promote your brand.
How can you get people to follow you?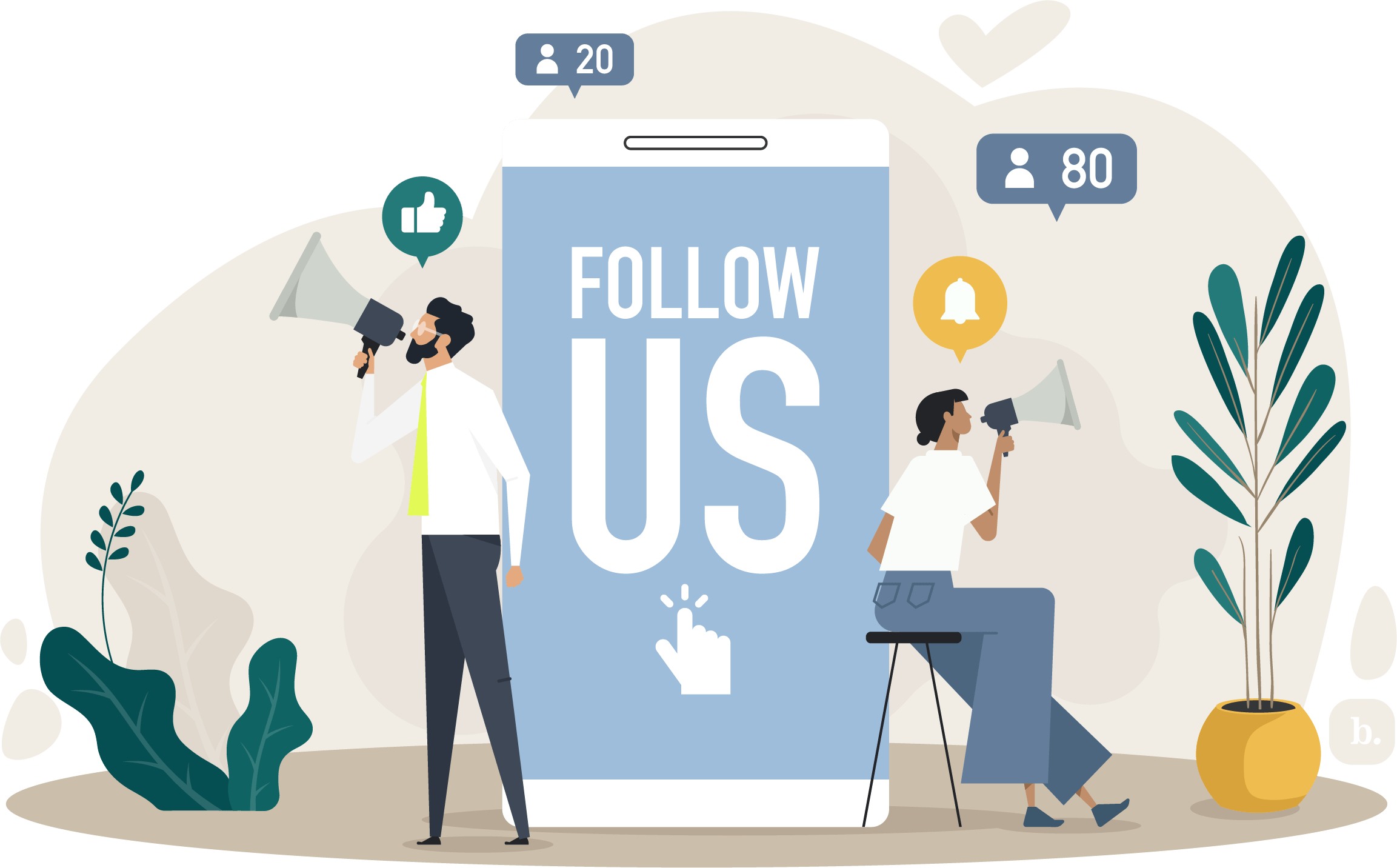 People tend to follow accounts that can give them something in return. For your business, that means presenting quality content that users find worthwhile. For example, you can use your social media presence to present or promote your blog about your company and industry. This will attract industry professionals, job seekers and valuable customers to your brand. 
To gain more followers on social media, you must be vocal, someone who posts interesting, vital information frequently and advocates for your business's position in its field.
Here are some steps you can take to improve your social media presence and attract more quality followers: 
Study your competitors. If one of your competitors has a strong online presence, do your research to understand how and why.
Focus on visual content. Compelling images are the secret to great social media posts. Social media is a visual marketplace, so don't get lost in the shuffle with generic shots. You can also use video to enhance your marketing strategy on social media.
Build a community. Work hard to network online and build a community of trusted users. They don't all have to be customers or fans of your business; you can form trusted relationships with other industry professionals as well. Remember, the key is engaging your audience on social media.
After creating valuable content on social media, repurpose your content for different platforms to save time and expand your reach.