Small business owners get plenty of advice on positive growth, marketing and boosting revenue streams. But what about the dark side of entrepreneurship? Recessions, poor business practices and a lack of sales can quickly put you in a financial tailspin.
Downsizing your small business to reduce operational costs and labor expenses can be mentally taxing. Plus, your workforce can get emotional even if you downsize compassionately. 
It's essential to understand what downsizing means for your business, including why and when to consider this action. Even though downsizing is often considered a last resort for ongoing financial hurdles, following best practices throughout the process can lead to better communication, understanding and transparency.
How to downsize your business
Here are seven strategies for making your downsizing experience as painless as possible. 
1. Make a plan when laying off employees.
You need a clear plan in place before you start downsizing personnel. First, determine the positions that might make sense to eliminate. To be sure you're eliminating the right people and positions, look at objective markers of employees' skills and performance. Ask these questions: 
What skills can they provide to your business in the future? 
How did they do in past reviews? 
How much experience do they have? 
When were they hired? 
How big is their department? 
Carefully determine the positions that make the most sense to eliminate, and remember to stay balanced. Don't let everyone in a department go, or your business will start to feel lopsided. 
Take into consideration the impact downsizing can have on the employees who no longer work for you and those who must move forward into uncharted territory with your company.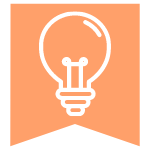 Tip: Turnover affects employee morale negatively. To minimize your remaining employees' fears, acknowledge their efforts and performance, and communicate with them about the bigger picture.
2. Keep the bigger picture in mind.
Downsizing may give you temporary financial relief, but it won't solve all your company's problems. As you move forward with your downsized business, do everything you can to set yourself up for success. These are some strategies to secure your business's future: 
Liquidate your current inventory.
Tighten your everyday spending. (The best expense trackers can help you with this.)
Renegotiate your existing contracts.
Delay your investment initiatives.
3. Seek expertise for your downsizing plans.
Downsizing isn't measured by dollars in your pocket, but by lessons learned and relationships saved. Fortunately, hundreds of business owners have had to go through downsizing, and all of them can provide both success stories and mistakes to learn from.
Consider reaching out to other business owners and asking for advice on your downsizing plan, or use a consultant to walk you through the steps. The more time and effort you put into downsizing, the easier it will be to bounce back or even sell your business.
4. Be as honest as you can with your employees.
Layoffs are often a significant aspect of downsizing. You've likely worked with the people you're laying off and have a relationship with them, so this process is difficult for everyone. They'll have questions, and it's essential to be transparent about why you're downsizing. 
But you also don't want to cause mass hysteria. If you tell departing employees the business is at the end of its rope, everyone left in the office may panic. Choose your words carefully with the people you're letting go and the people remaining with your organization. 
5. Listen and remain objective when laying off employees.
There's no universal response to losing a job. Your employees may be emotional, angry, shocked – and everything in between. Recognize this news is upsetting to your staff, and prioritize identifying why they're being let go (you're eliminating a department, keeping only senior staff, etc.). 
It's hard to argue against objective success metrics. For example, if a salesperson isn't selling, why they're being let go is evident and understandable. Base your personnel downsizing decisions on people's performance and skills rather than their personality. You can't let them leave believing they're out because you didn't like them.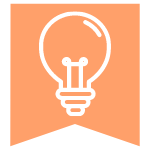 Tip: Whether you're issuing temporary layoffs or permanently downsizing, offer outplacement services to help employees quickly find new positions. This can make their transition less stressful and strengthen your company's reputation.
6. Keep HR responsibilities organized.
Laying off employees comes with serious HR responsibilities. As a business owner, you may be responsible for these actions, or you may have an internal HR department or an outsourced HR service to perform them. Either way, terminated personnel should …
7. Include yourself in the downsizing cuts.
Your downsizing measures should impact you in some way. Downsizing will be a tumultuous time for your office, and it's not a good look for a business owner to appear unaffected by the changes. Whether it's a smaller office, reduced compensation, or another impact, let your team know you're in the trenches with them and willing to make sacrifices. 
What is downsizing?
Downsizing is a process that cuts overall business costs by eliminating unnecessary assets, and reducing management and their workers. Downsizing often happens during an economic downturn, or when a company's industry or market share declines.
There is no one way to downsize a company. Since every business has different pinch points, choosing what to downsize varies. For example, you may combine departments, reduce work hours, close physical locations, cash in your excess inventory, or ask employees to retire early.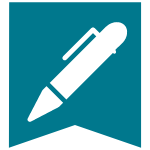 Bottom Line: How a company downsizes may be unique, but the goal of downsizing is the same for every firm: to boost the balance sheet by increasing revenue and decreasing spending.
How to know when you should cut back
When businesses use the word "downsizing," it usually indicates a last-ditch effort to overcome financial struggles such as these:
Economic recession
Compromised long-term viability 
Reduction of demand for the company's product or service
However, there are other reasons to downsize, even during financial successes:
Improving workforce efficiency by implementing new software, AI or robotics
Outsourcing functions or departments
Streamlining business processes through workflow automation
Whether you are downsizing to stay afloat or increase profit, these steps will help you do it successfully while keeping your organization's morale high.
Deborah Sweeney contributed to the writing and research in this article.