Airbnb is an economic revolution that is turning millions of people like myself into entrepreneurs. But how do you quit your 9-to-5 and turn your Airbnb side gig into a full-time job? I founded Passive Airbnb to support other Airbnb hosts on their entrepreneurial journey. Now I'm sharing my top tips with those of you who are just getting started.
Airbnb is the global phenomenon built around the idea of subletting your spare room. It's well known that hosting on Airbnb is one of the best side gigs to make a little bit of extra money. There are more than 6 million Airbnb listings worldwide, but many of them are being managed by part-time hosts.
But when you're hosting alongside a full-time job, it's hard for an Airbnb business to reach its full potential. For many people, leaving the security of a full-time job is a daunting idea, and something they don't know how to achieve. So how do you take that leap and become a full-time Airbnb entrepreneur, and is it the right move for you?
Here are the five things you should consider before becoming a full-time Airbnb host:
What do I need to get started?
Is Airbnb right for me?
Hosting on Airbnb is not a walk in the park. Before you quit your day job, make sure you've asked yourself if it's right for you.
Great hosts need hospitality knowledge, organization skills, business acumen and good communication. Airbnb is also dependent on customer satisfaction, so if you're not a people person, you may find it's not a suitable profession. Many people start hosting on Airbnb as a side hustle, which is a good way to gauge if you enjoy the day-to-day management of an Airbnb business.
Your reasons for becoming a full-time host should also guide your decision. I turned to Airbnb after burning out in the corporate world. For me, the decision focused on taking control of my own workday, lifestyle and earning potential. There are many different motivations for hosting on Airbnb, and they're not all driven by money.
If you're looking to ease into retirement or have more flexibility in your work hours, then Airbnb may be an easy fit. But if you're looking to replace a high income with Airbnb revenue, you'll need to be sure you're aware of the challenges and realities of hosting.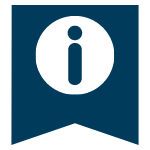 FYI: Most people start off hosting their Airbnb as a side hustle over a main source of income.
Is Airbnb worth it?
Yes, Airbnb can be "worth it" – but not for everyone. Priceonomics researched the biggest platforms in the gig economy and found Airbnb to be the most profitable side gig, above Uber, Lyft, Doordash and other hustles.
Airbnb is often touted as an easy way to make money, but it's not a way to get rich quick. Airbnb hosts make, on average, $924 a month, with a median of $440. Remember that these numbers include part-time or occasional hosts.
Not everyone who dabbles in Airbnb is going to get rich off it. Airbnb hosts earning $2,000 or more per month make up just 10% of all hosts. There is, however, the potential for savvy hosts to make tens of thousands of dollars in Airbnb with the right strategy. I know, because I've done it myself using the Airbnb Arbitrage method.
The amount of risk you are willing and able to take will determine how much you can scale an Airbnb business. I took my last $5,000 from my savings to invest in my Airbnb business idea. With some hard work, I was making $10,000 every month within six months. That's twice my initial investment. But not everyone is comfortable or able to take such a risk.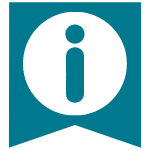 Did you know? Airbnb hosts can expect to make an average of $924 a month, with a median of $440.
Have I done my research?
If you want your Airbnb business to replace your income and be profitable, make sure you do your research before taking the plunge. Here are four important questions every would-be Airbnb entrepreneur needs to answer.
1. Is it legal?
Before diving off the deep end into Airbnb hosting, make sure you're not doing anything illegal. You can't sublet a property without the owner's permission, but there are other legal obstacles even if you own your property. Laws differ by location. You should research the legalities of short-term rentals in your city and state. If you are in a multi-family building, be sure to look carefully through the rules for any housing associations.
2. What is my market?
You will need to extensively research your market and find out the worth of your property and the average occupancy rate in your local area. Airbnb offers tools to help you scope your earning potential, but you should also do extra research. For people in touristy areas, it may be easy to turn a decent profit. Others may not earn enough from their Airbnb rental to replace their current income. Highly seasonal markets can have a big impact on cash flow throughout the year.
3. Who is my customer?
Knowing your market will help you understand your potential customer. Your location and the type of property you offer will dictate the type of people you are likely to cater to. Your audience could be business travelers, couples, families, etc. You should research what your target customer would require from an Airbnb. You may find you need to spend some money on furnishings or amenities to properly accommodate them.
4. How can I scale?
If your aim is to be in the top 10% or higher of Airbnb earners, you usually need to scale beyond one property. If you're thinking about scaling an Airbnb business by buying or renting out extra properties, you usually need to invest capital to get started. Be sure you've suitably scoped the potential return on your investment before taking on any additional debt.
If you want to expand your business but don't have spare capital, there are still opportunities to scale. You can investigate Airbnb Arbitrage opportunities or start by co-hosting for other property owners.
What do I need to get started?
So you've scoped your market potential and planned your business, and you're almost ready to launch. Here are five important steps to take before becoming a full-time Airbnb entrepreneur.
Form a legal entity. A legal business entity, such as an LLC, prevents you from being personally liable.
Get your taxes in order. There are various tax considerations for Airbnb businesses, differing by state. If you can afford it, getting professional tax help can make this much easier to navigate.
Gather permits and licenses. Depending on your state, you may require additional documentation to run a short-term rental property. You should have researched this before taking the leap.
Open a business bank account. As a business, your associated costs and income should be separate from personal accounts. It's important to track all your startup costs in your business bank account.
Get insured. Alongside insurance for the property, you should consider business insurance.
So, are you ready to take the plunge? If you've done your research and decided Airbnb is right for you, then I wish you the best of luck.