You've decided it's time to grow your business and that the best way to do it is through a merger or acquisition. Maybe you're acquiring another company's assets or merging with another business outright. When an offer's on the table, you need to do a merger and acquisition (M&A) analysis. Only through a due diligence investigation can you be sure the merger or acquisition is really in your best interest.
What is a merger and acquisition analysis?
Mergers, acquisitions and other types of business restructurings are some of the primary ways companies grow. But a vital part of any M&A is due diligence. This appraisal allows you to thoroughly assess the entity you want to merge with or acquire and quantify the risks. The examination is known as a merger and acquisition analysis – you're analyzing the potential risks of a merger or acquisition before moving on to the contract stage. 
Depending on the business you're evaluating, you may need to conduct due diligence in several areas – such as the organization's financial, human resources and environmental aspects. Due diligence may also extend to other company assets, like intellectual property. This detailed study helps you avoid future liabilities and ensures you're fully prepared for the realities of acquiring new business.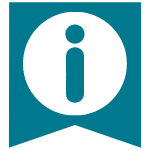 Did you know? When you acquire another business, you usually take on that company's debt. A break-even analysis is a valuable tool for determining when your investment may pay off.
How do you complete a merger and acquisition analysis?
Always do your homework before investing in a major asset. The research in a merger and acquisition analysis is designed to answer your questions, such as: How will this purchase add value to my business? Are there any risks involved? Are the company's financial disclosures accurate?
Here are some key components to complete a merger and acquisition analysis. 
Premier analysis service
A top acquisitions analysis service can provide a comprehensive framework for a merger or acquisition and conduct due diligence investigations. The service you select should be able to break down all the areas that need to be explored and determine any potential legal or financial liabilities. They'll consider possible synergies and evaluate the accuracy of the information provided by the company you are looking to acquire. You can find acquisition analysis services specializing in economic, environmental and technical diligence – depending on the area in which you are focusing.  
M&A software
If you're considering acquiring third-party intellectual property, you may not have access to source codes to determine compliance. You want a fast and accurate solution that clarifies software pedigrees and determines license obligations, and you need to know the true value of the technical assets you're acquiring. Fortunately, merger and analysis software can be used to uncover this information. Additionally, M&A software aids you through the end of the merger or acquisition process by facilitating document exchanges, integrations and project management.
Education on the process
You won't understand a merger and acquisition analysis – or its relation to other M&A proceedings – if you aren't educated on the overall process. Although you don't need expertise, you should have a basic comprehension of how mergers and acquisitions work, including the due diligence involved. Whether you're eyeing a merger or acquisition, these are often years-long endeavors. The last thing you should do is embark on such a process without consulting other resources.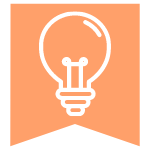 Tip: Get personal insights on due diligence and other aspects of mergers and acquisitions from financial blog archives, such as Venture Deals and Brad Feld's blog.
Merger and acquisition mistakes to avoid
According to Statista, 676 merger and acquisition transactions valued at over $1 billion took place in the U.S. in 2021. Overall, there were 21,107 M&As – a substantial increase from 15,103 the previous year. Clearly, mergers and acquisitions are common in the business world, but a lot can go awry. In fact, every year, many merger and acquisition attempts fail. Here are five mistakes to avoid while structuring your own deal. 
Neglecting your due diligence
You want to know exactly what you're getting yourself into when you buy a business. A company may look successful on the outside, but appearances can be deceiving. If you don't take the time to understand the ins and outs of the business under consideration – assets, financial information, liabilities, insurance coverage – you could be in for an unwelcome surprise. It's a good idea to hire an attorney with experience walking clients through successful mergers and acquisitions to avoid a financial upheaval.
Failing to document all intellectual property
Another mistake many companies make during an M&A is failing to document intellectual property (IP) and any IP insurance. They assume the other business has all the necessary patents and trademarks, but this isn't usually the case. Managing IP for an M&A deal is tricky, and if you aren't careful you could acquire legally defective IP. To prevent this, determine who owns any IP and whether it's legally protected.  
Forgetting about the post-merger integration
It's easy to get so wrapped up in the merger or acquisition itself that you forget about what happens after the sale is complete. But this is actually the most critical piece of the puzzle – how you'll successfully integrate the old and new companies. Your post-merger or -acquisition plan should begin as soon as the deal is announced. 
Change can cause insecurity, so your employees may be wondering what a sale means for their positions. Therefore, clearly communicate your vision for both companies' future and how it will affect your current staff. It may be helpful to choose several highly skilled staffers to be part of the integration team. The more you can involve your current workers, the more invested they will be in successfully integrating the companies. [Related article: How to Handle Internal Communications During a Merger] 
Excluding a seller noncompete agreement
Once your acquisition is finalized, what will stop the seller from setting up another business in the same industry? Nothing can prevent it if you don't have a seller noncompete agreement. A seller noncompete states that the company's now-former owner cannot set up a competing business for a specific period of time. A noncompete may also prevent the seller from using trade secrets.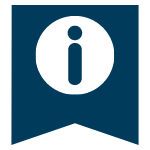 FYI: You can avoid the most common M&A mistakes by hiring an experienced attorney. Learn why hiring a business lawyer is essential.
5. Combining incompatible company cultures
An organization's core principles and values play a big role in whether an M&A will be successful. For instance, Elon Musk recently created an uproar when he offered to purchase Twitter. (At the time of this publication, the deal is still in negotiation.) Before acquiring or merging with another business, it's crucial to evaluate whether your corporate ethos and company philosophies will fit well together. Failing to do this could be a costly and avoidable mistake. 
The bottom line on mergers and acquisitions
Managing a successful M&A is incredibly challenging, and a lot can go wrong. That's why you need a plan from the start, including an M&A analysis. But don't get so caught up in the sale that you forget about what comes after the merger.
Sharon Cullars contributed to the writing and reporting in this article.