Workplace stress and employee burnout affect nearly every office at some point and in some capacity. Some businesses have implemented policies to boost workplace happiness, including creative perks like paid time off, flexible work arrangements and workplace wellness initiatives. 
Allowing pets in the office is one of the more creative perks that can instantly improve office morale, promote a healthy work-life balance and connect your team. An office pet policy can also help you attract and retain top talent in a competitive labor market. 
What should you include in an office pet policy?
According to digital marketing and brand strategy pro David Everett Strickler, business owners should include employees in the pet policy-making process. Gathering everyone's input can help create an environment that works for the entire team. 
Here are five essential points to include in your office pet policy. 
1. Your pet policy should state that pets must be vaccinated.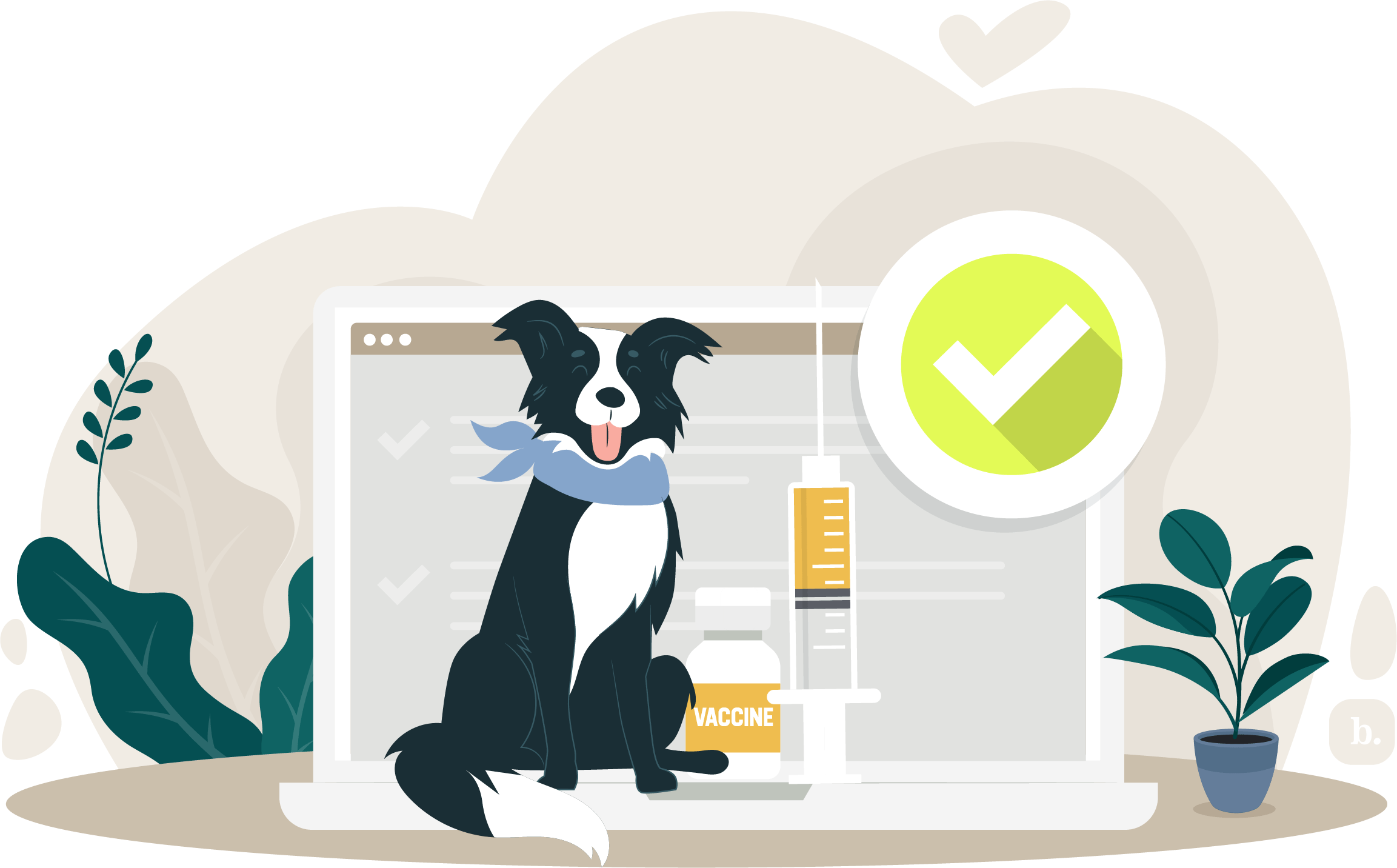 Vaccinations protect pets from potentially life-threatening diseases and infections – some of which might even be transmitted to humans. For the safety of your pets and employees, you should require proof of vaccination before allowing any animal in the office.
"A current (renewed annually) veterinary record proving wellness, heartworm prevention, parasite control and vaccine compliance must be provided to HR prior to visitation," advised Beth Stultz-Hairston, president of Pet Sitters International. 
A comprehensive vaccination policy will reduce dangers, worries and liabilities.
2. Your pet policy should state that pets must be trained and well-behaved.
Workplace safety must remain your priority. Some tips related to pet behavior include: 
Ensure only well-trained pets are allowed. According to Stultz-Hairston, office pets should have no history of aggression and be potty-trained, controllable, and socialized to people and other animals. "This should not be a three-strikes situation; even one incident of a pet behaving badly can have huge implications in a workplace," added Kim Stiens, founder and CEO of Ranavain. "If a dog bites anyone for any reason, they should be out. If a cat destroys someone's property, that's it. You don't need to be zero-tolerance … but you do have a primary responsibility to provide a safe workplace, and you can't allow pets to compromise that."
Consider requiring pet insurance. Consider making all pet owners get insurance coverage to account for any injuries caused by an animal. You may even want to have employees who bring their pets to work sign an indemnification agreement that spells out the requirement for an employee to pay the cost of defending any lawsuits resulting from their animal.
Include a trial period to test pet behavior. Consider enforcing a trial period for all new pets in the office. Start with having the pet come to the office a few hours a week and gradually increase the time spent. You can minimize workplace incidents and allow employees who are not fully comfortable with pets in the office to form healthier relationships with each other.
Whether you're onboarding a new hire or dealing with a senior team member, every employee's pet should be subject to the same trial period, insurance requirements and behavior standards.
3. Include designated pet-free zones in your pet policy.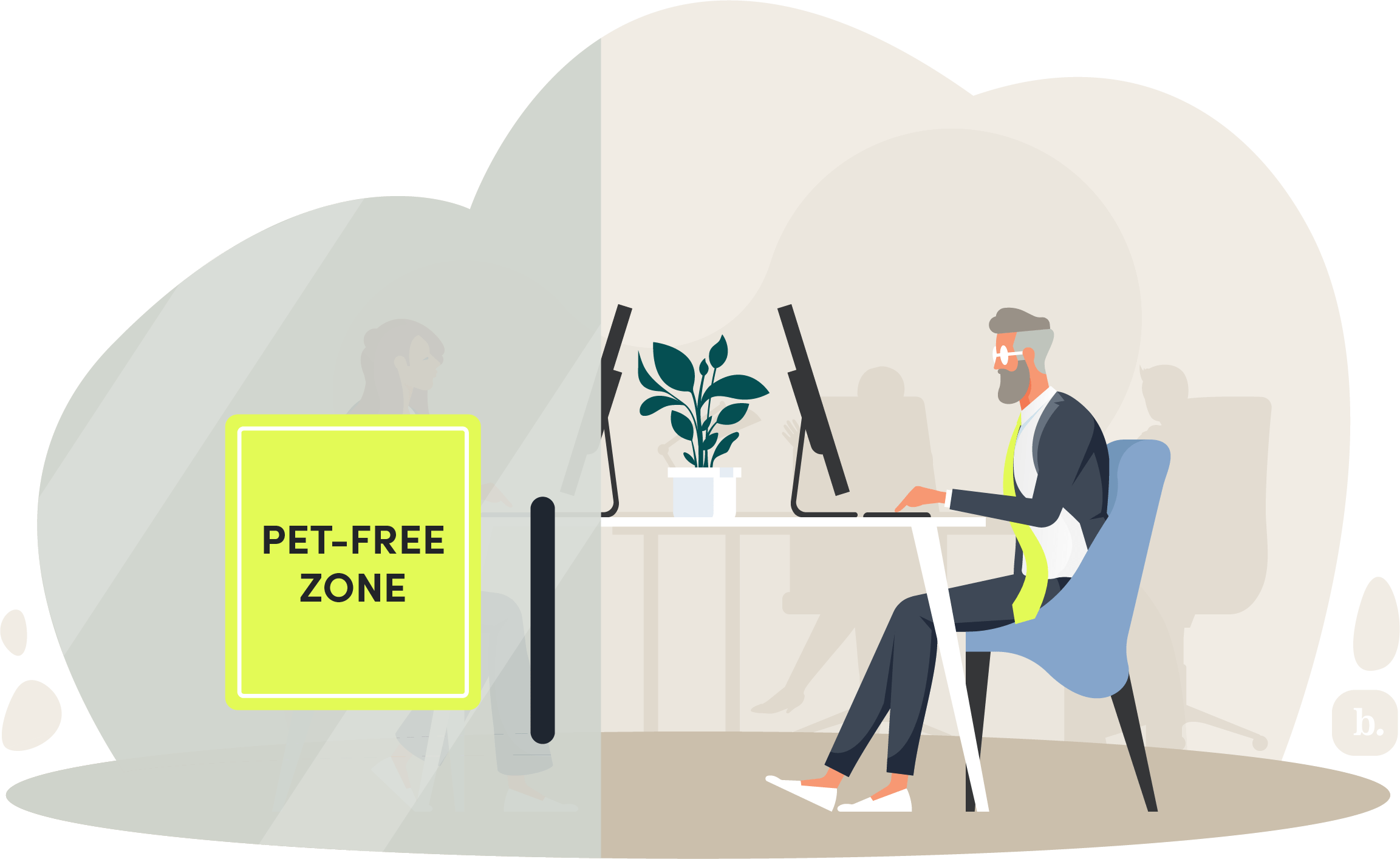 There's a time and place for everything, including pets. If you're going to allow them in your office, you must create a strict space for them and a separate space for workers who aren't as fond of the idea. That way, no one feels forced into the situation.
"Pets, like humans in the workplace, should have defined areas," advised Strickler. "If the owner is responsible for the pet, [then] the pet should be confined to that specific employee's workstation or office. If the pet will be in an open work area (think collaborative spaces, hotdesking, etc.), then you might want to consider [a] touchdown spot."
Additionally, some people have severe allergies to animals. An allergy might even qualify as a disability under the Americans with Disabilities Act and require business accommodations. In these situations, accommodating your employees' needs is paramount. 
If you have an open office plan, getting everyone's buy-in on pets in the office is crucial, as is abiding by strict pet behavior requirements.
4. Your pet policy should mandate sanitary office practices.
A clean and organized office is a necessity. No one wants to work in a dirty office. Germs, bugs and bathroom messes pose health hazards for your workers, clients and anyone who visits the office.
Delegate cleanup and maintenance responsibilities to pet owners. They should promptly handle bathroom duty, vacuuming, sanitizing desks and cleaning up accidents.
Ada Chen Rekhi, co-founder of Notejoy, recommends designating an area for pets to do their business. For instance, if you have an office cat, litter boxes should be in only one part of the office, away from workspaces.
5. Your pet policy should outline an anonymous complaint process.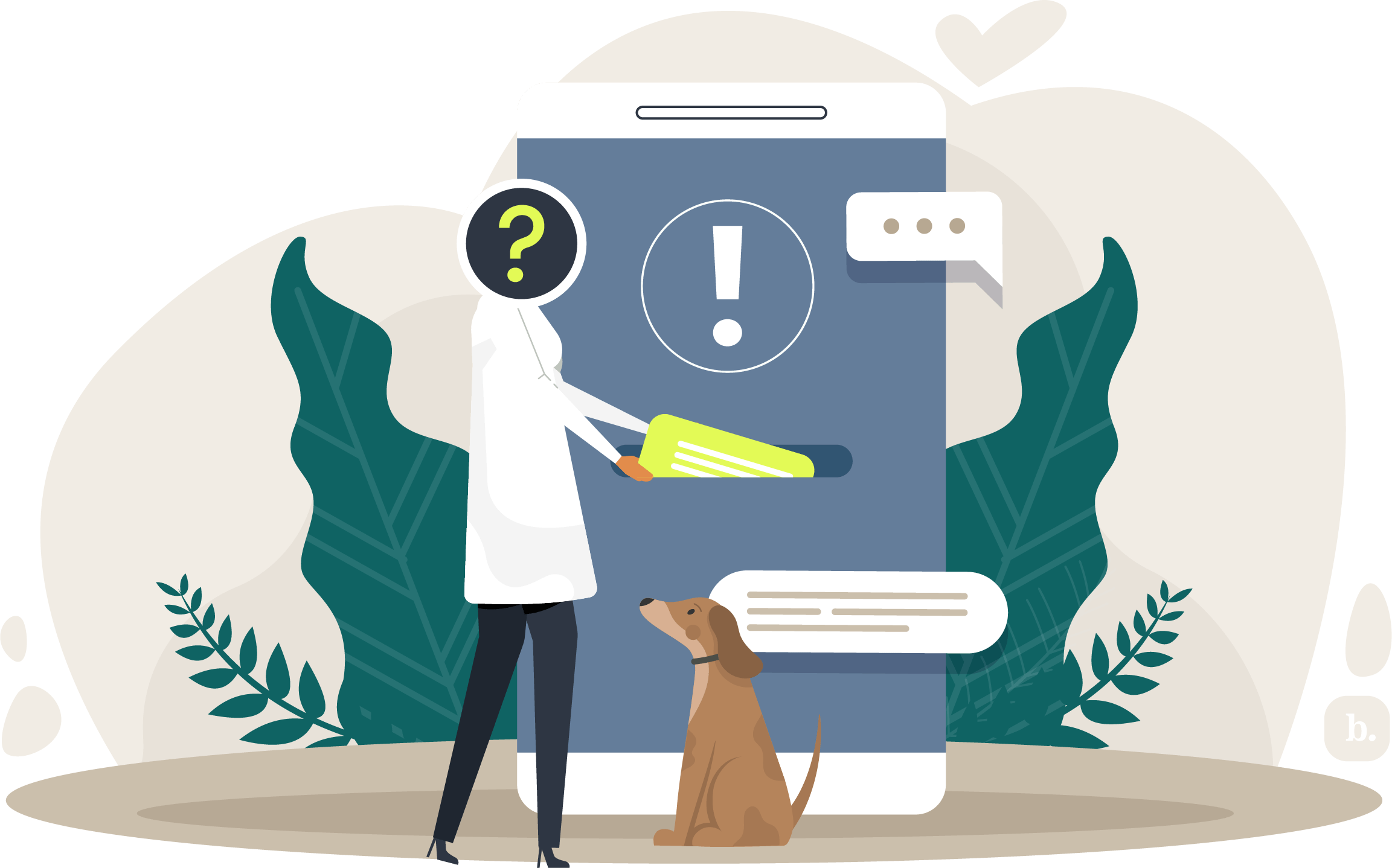 Some employees might not be on the same page with your office pet arrangement. However, they may be reluctant to speak up and risk judgment from their co-workers. Rekhi advises employers to make it easy for workers to report their concerns to HR. Also, consider allowing anonymous employee feedback to preserve their privacy.
"Keep in mind that some employees may have allergies or phobias to pets that can make your workplace unfriendly if you don't establish a great pet policy," Rekhi noted.
Pets at work can improve your workplace culture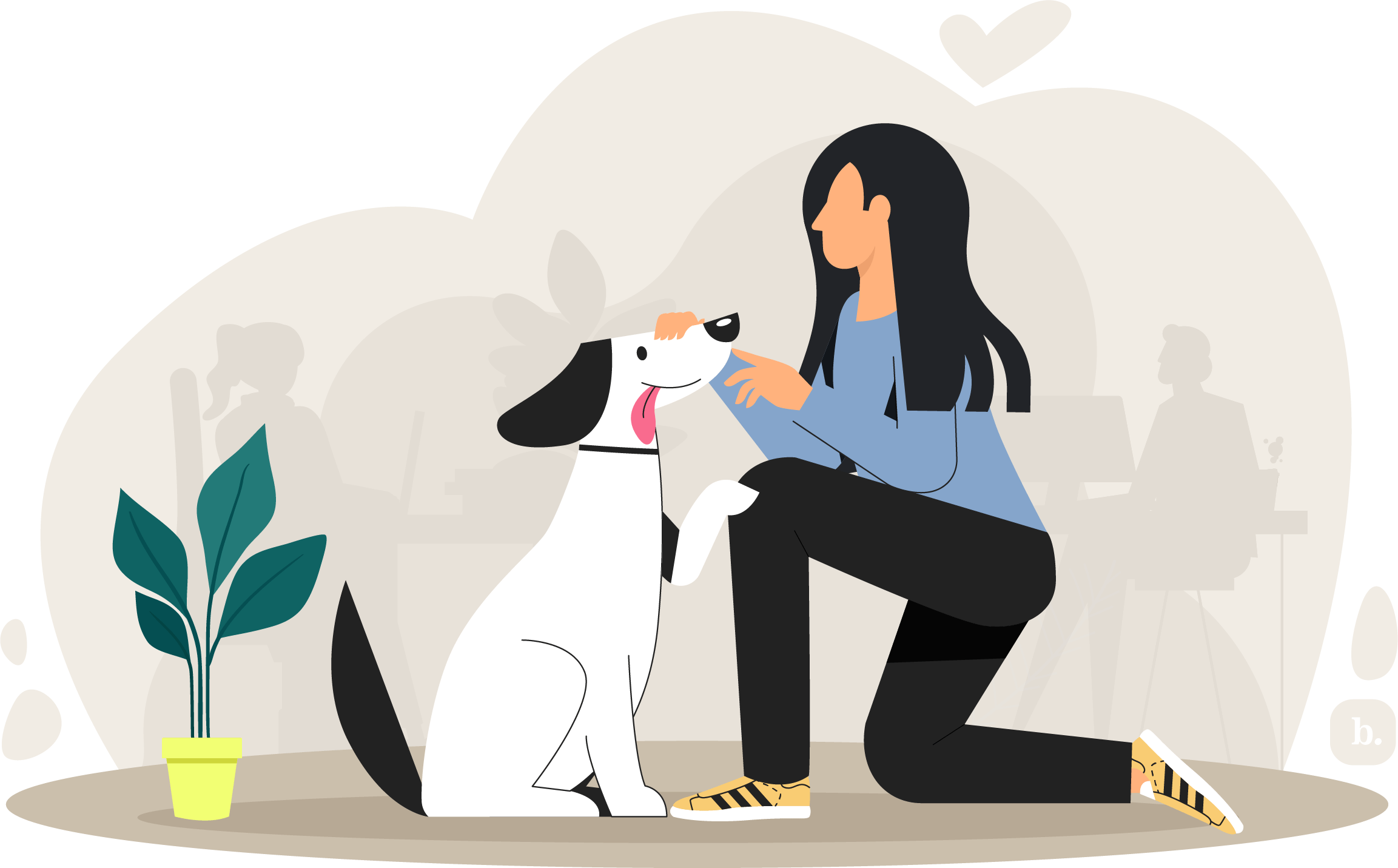 Attracting and retaining top talent is always a priority for businesses. While not every company can afford high-tier salaries, they can consider creative perks that improve their employees' lives. 
Allowing pets in the office isn't the only way to support your pet-owning employees. Additional perks can include paid time off for pet bereavement or adoption, pet-based insurance stipends, and additional in-office amenities like treats, gates and dog beds.
If you decide to become a pet-friendly workplace, consider everyone's needs, set clear expectations and enjoy the benefits it brings to your employee-centric company culture.