Accion Review

Accion Opportunity Fund is a nonprofit lender that provides fairly priced loans, educational resources, coaching and networking to small businesses. It offers small business owners term loans ranging from $500 to $150,000 and has flexible terms, making it our best pick for microloans.

Accion
The Verdict
Accion offers small business term loans ranging from $500 to $150,000 and flexible terms. It has served the small business community for more than 25 years, working with underserved business owners regardless of their credit score.
Accion Opportunity Fund
| | |
| --- | --- |
| Collateral | 9.0 |
| Online application | 9.0 |
| Quick funding | 7.0 |
| Strict credit requirements | 9.0 |
| Variety of loan types | 5.0 |
| Editor's score | 7.8 |
Pricing: Rates and Terms
The Accion Opportunity Fund's mission is to provide affordable loans to small business owners, which we like about this lender. Far too often, business owners settle for a high-interest-rate loan because they need the cash fast. They end up overpaying for a loan, cutting into their profits.
With Accion, you don't have to worry about that. The lender charges a fixed interest rate, starting at 5.99%. The loans could reach double-digit rates, depending on your credit score. Accion gives you the annual percentage rate (APR) instead of the interest rate, which we like about this lender. The APR includes all of the costs associated with the microloan and is the ultimate amount you'll pay. While Accion offers loans ranging from $500 to $150,000, the loan amount varies depending on your location.
Payments for Accion loans are due monthly. There is no penalty if you pay the loan back early. Accion has varying terms and will work with you to create a repayment schedule that works with your situation. That added flexibility was a plus for us.
Borrowers of Accion also gain access to a network of business experts, networking events and mentoring from its partners. Further, Accion provides small business owners with online resources to help them grow their business, which many business owners who are coming out of the COVID-19 pandemic can appreciate.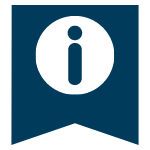 FYI: Accion Opportunity Fund charges a fixed rate starting at 5.99%, but the interest rate for its loans could reach double digits depending on your credit score.

Loan Process
Besides favorable pricing and flexible terms, Accion's loan application process is quick, and the overall qualifications are ideal for new business owners. Here's more about the requirements, terms and conditions with Accion loans.
According to Accion, it takes about 15 minutes to apply for a small business loan. The process starts with you applying online, in person or by phone. After you complete the loan application, you're assigned a loan specialist who provides guidance during the loan process.  The Accion Opportunity Fund is dedicated to serving underrepresented groups, including the following:
Women-owned businesses
Minority-owned businesses
Food and beverage businesses
Startups
Small businesses
Veteran-owned businesses
People with disabilities
Green businesses
Terms
Accion offers very flexible terms for its business loans. Rather than listing the lengths of its loans on its website, Accion says it is willing to work with business owners to create terms that meet their needs. We like that flexibility, particularly if you are borrowing a small amount of money. There is no prepayment penalty with its loans, which is also attractive.
Qualifications
To qualify for an Accion loan, you need to have been in business for 12 months, you must have $50,000 in annual sales and own at least 20% of the business. In addition, you can't be more than 30 days late on any bills, loans, credit cards and other payments. If you are late, the balance has to be under $3,000. You also can't have any mortgage rate adjustments due during the term of the loan, nor should you have declared bankruptcy in the last 12 months, gone through a foreclosure in the last 24 months, or have any late rent or mortgage payment during the past year. If you are a startup, you need to have less than $3,000 in past-due debt. You will need to submit your two most recent paystubs, have a business plan with 12 months of cash flow projections, and have a partner, such as SCORE or the Small Business Development Center.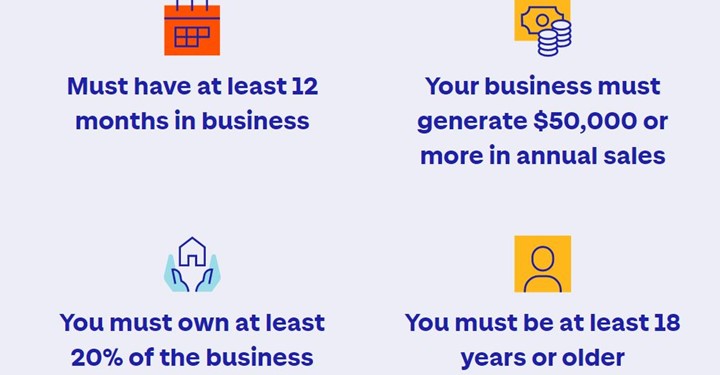 Your credit score will determine the interest rate you pay, but it is only one factor Accion looks at when evaluating you. If your credit isn't well established or it has taken a hit, Accion says it will look for strengths in the business or your finances to make it possible to extend a loan to you.
Collateral
Accion only issues business loans, and in most cases, a personal guarantee is also required.
Time Until Deposit
It takes approximately 15 minutes to fill out Accion's online application. Because Accion works with nonprofit lenders in local communities, the time it takes to fund the loan varies. If speed is of the essence, ask your loan specialist about which Accion loan you are eligible for that could be quickly funded.
Special Documentation
Accion requires you to provide a lot of documentation to be considered for a microloan. Below is a list of the information you will need to provide.
Personal Documents
Two valid forms of ID, one of which much be a photo ID, such as a driver's license or passport. You can also provide a signed credit card or your Social Security card
A recent utility bill showing your name and home address. The previous month's balance needs to be paid in full
A copy of your mortgage note if you have a mortgage
Proof of other additional household income (if applicable)
Business Documents
A signed copy of your business lease, plus riders, if applicable
Proof of business ownership (articles of incorporation, employer identification number, registration, Schedule K)
A copy of your business plan
Monthly breakdown of financial projections for next 12 months
Photos of your business space, inside and out
Financial Documents
Three most recent consecutive business bank statements
Three most recent consecutive personal bank statements
Last two years of business and personal taxes, federal only
Year-to-date profit and loss statement for your business

Accion Pros
Accion's terms, its willingness to work with borrowers with less-than-stellar credit, and the small loan amounts are the main reasons we chose it as our best pick for microloans. We also like Accion because of its transparent and fair pricing. Yes, your credit score dictates the interest you'll pay, but Accion makes sure you are seeing the total cost of the loan by quoting the APR instead of the interest rate.
We also like that Accion is flexible with its loan terms; it looks at more than your credit score and provides counseling to you during the loan application and funding process, and beyond. Business owners taking out a microloan are usually launching their new venture, and as a result, can benefit from the expertise and guidance offered by Accion.
Accion's application is also quick and easy. Many loan products can also be funded quickly. This nonprofit lender caters to underserved groups, including women and minority business owners, and goes to great lengths to be inclusive, another aspect we liked.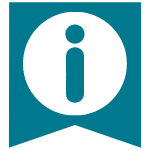 Did you know? Accion is flexible with its loan terms, and it has transparent and fair pricing. By quoting you the APR, you can see all of the fees and costs included with the loan.
Accion Cons
Accion is willing to give small business owners a chance, but it requires some work on your part. You will need to offer a lot of documentation, which could be an inconvenience for time-crunched business owners. Second, because Accion is a nonprofit that works with local lenders, you're directed to those partners' websites when applying for a loan. If that's a concern or hassle for you, you can apply by phone.

Accion
The Verdict
Accion offers small business term loans ranging from $500 to $150,000 and flexible terms. It has served the small business community for more than 25 years, working with underserved business owners regardless of their credit score.

Donna Fuscaldo
business.com Staff
Donna Fuscaldo is a senior finance writer at business.com and has more than two decades of experience writing about business borrowing, funding, and investing for publications including the Wall Street Journal, Dow Jones Newswires, Bankrate, Investopedia, Motley Fool, and Foxbusiness.com. Most recently she was a senior contributor at Forbes covering the intersection of money and technology before joining business.com. Donna has carved out a name for herself in the finance and small business markets, writing hundreds of business articles offering advice, insightful analysis, and groundbreaking coverage. Her areas of focus at business.com include business loans, accounting, and retirement benefits.