So you've decided to start a business. Naturally, you don't want to get advice from just anyone. Thankfully, plenty of top entrepreneurs are more than willing to lend a helping hand to would-be startup founders. 
Finding a mentor is often considered one of the most important things a new entrepreneur can do to start their business on the right track. In today's connected world, it's easier than ever to find blogs, seminars, and other resources from established entrepreneurs that can put you on the path to success. Consider advice and resources from big-name entrepreneurs such as Daymond John and Marie Forleo. [Related article: Why Mentorship Matters to the Startup Community]
Here's a look at how some of these business moguls are sharing their secrets.
Neil Patel
These days, most businesses need a strong online presence to enjoy any chance of success. Patel is the co-founder of several successful online marketing companies, like Kissmetrics and Crazy Egg. His site is a great resource for learning about SEO, Google Ads and other tactics that bring new users to your own website. In his blog, Patel takes deep dives into both commonplace and lesser-known SEO tools and tactics to improve your web presence. [Related article: What Is Google Ads, and Why Should You Use It?]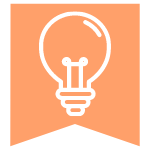 Tip: If you're looking for an affordable way to do keyword research, try Patel's free keyword tool Ubersuggest. You can also learn more about SEO tools and rank trackers in our buying guide.
Daymond John
The Daymond on Demand courses have rapidly become one of the most popular learning resources for starting a business. Best known as one of the Sharks on ABC's Shark Tank, Daymond John's experience as an award-winning entrepreneur and CEO makes Daymond on Demand an excellent asset for those just starting their entrepreneurial journey. Through free mini-courses and workbooks, John's program helps prospective business owners learn how to validate their business ideas and turn their passions into viable products or services. [Related article: 20 Businesses You Can Start on the Cheap]

If you want to take your education to the next level, you can purchase one of John's paid courses on topics like mastering social media and how to access funding. 
Tim Ferriss
They say time is money, and that's especially true when you run your own business. Wouldn't it be great if you could get more out of your time so you didn't have to work late nights and weekends to get your company up and running? That's the primary focus for angel investor and entrepreneur Tim Ferriss, whose books, podcasts, and his blog discuss ways you can increase your productivity and profitability. From using virtual assistants to eliminating clutter from your life, making better use of your time can have a huge impact on your startup's success. 
Nir Eyal
How do you create a must-have product? It's one thing to identify a market for your big idea; it's quite another to get your target audience to buy your product. Author and tech entrepreneur Nir Eyal makes behavioral marketing a key area of emphasis in his articles and workshops. By building a product for yourself, finding a unique selling proposition, and then using the right motivational triggers in your marketing, you can get customers truly hooked on your product or service.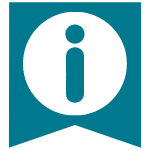 Did you know? Government loans for entrepreneurs, which include business grants for women in particular, can help get your business off the ground.
Caroline Condren
Writing about millennials is popular these days, but entrepreneur and writer Caroline Condren actually is a millennial, making her insights much more valuable and relevant to other young people. Condren's astute articles tackle many of the challenges facing millennials in today's workforce. Her advice is applicable to those in a traditional 9-to-5 job as well as those trying to chase their dreams and start their own company. From multitasking and developing soft skills to creating a career vision that actually pans out, a more focused approach to the future can completely transform your entrepreneurial goals. [Related article: Tech-Savvy Millennials Changing the Way We Work]
Tony Robbins
Succeeding as an entrepreneur requires much more than knowledge of your niche. It also requires mental toughness, confidence, and the ability to become an inspiring and motivational leader. If that sounds a bit beyond your current capabilities, you don't have to worry: Tony Robbins has made the mental and emotional sides of startup life a key part of his coaching seminars and online articles. A founding partner in dozens of companies, Robbins uses his professional development expertise to help entrepreneurs develop the mental fortitude they need to achieve lasting success.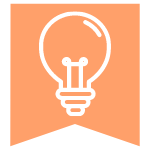 Tip: If you worry that you're too shy to be a confident and inspirational leader, follow these tips to become more extroverted.
Marie Forleo
Marie Forleo is an entrepreneur, bestselling author and philanthropist whose goal is to help you become the best version of yourself. You can do this by tuning into MarieTV, a weekly show where Forleo interviews big names like Oprah, Brené Brown, and Julia Cameron. You can also learn business tips and tricks by signing up for one of her courses. Forleo's B-School is a six-week training program that teaches business owners effective marketing and sales strategies. She also offers courses on time management and copywriting tips. 
Gary Vaynerchuk
Gary Vaynerchuk is the CEO of VaynerMedia, a full-service advertising agency that serves Fortune 100 companies. He's also a prolific angel investor who invested early in companies like Twitter, Facebook, Snapchat and Uber. If you want to learn business and marketing tips from Vaynerchuk, you can read one of his five New York Times bestselling books. You can also tune into The GaryVee Audio Experience, a podcast that has some of Vaynerchuk's best interviews, speeches, and answers to questions from listeners.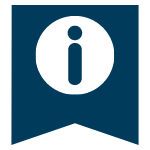 FYI: If you don't have money to spend on a course or program, not to worry – most of the entrepreneurs on this list offer books and free resources.
Jenna Kutcher
Jenna Kutcher is a photographer, entrepreneur and podcaster. With more than 500 million downloads, the Goal Digger Podcast offers some of Kutcher's best tips for digital marketing success. In particular, she provides actionable strategies for how to build an email marketing list, establish a brand, and increase your Instagram following. She also offers courses on Instagram marketing, Pinterest, podcasting and more to help entrepreneurs at every stage of their businesses' growth. [Learn how to create picture-perfect advertising on Instagram.]
Pat Flynn
Pat Flynn started sharing his best business tips and tricks on The Smart Passive Income Blog in 2008. Since then, he has grown the brand into one of the top business podcasts. Flynn has interviewed Ramit Sethi, Michael Hyatt, Amy Porterfield, and many other successful entrepreneurs. He also reveals his best blogging and business strategies so you can learn how to create multiple passive streams of income.
Jamie Johnson contributed to the writing and reporting in this article.