Dave Goldberg may not be a household name, but he left a lasting legacy of leadership and inspiration for many entrepreneurs. 
While Goldberg passed away unexpectedly from a tragic accident in 2015, his spirit lives on for millions of startup founders worldwide. We'll explore Goldberg's leadership style, vision and philosophy on work-life balance so that you can learn from his legacy and help your business venture thrive.
Dave Goldberg's business success
Here's a quick snapshot of Goldberg's extraordinary career and life. 
Capitol Records: Dave Goldberg started his extraordinary career as the director of marketing strategy and new business development at Capitol Records. His innovative ideas included selling music with video games, as the industry was growing exponentially. He also partnered with Starbucks to sell CDs in its locations, leading to a steep increase in sales revenue. 


LAUNCH Media: In 1993, he started his first company, LAUNCH Media, also in the music industry. The company started by selling monthly CD subscriptions with exclusive content such as interviews with artists and live performances. However, as the internet revolution took place, his strategy morphed into online music streaming – one of the first companies to use this strategy. 


Yahoo: In 2001, after the internet bubble burst, Yahoo bought LAUNCH Media for $15 million. Goldberg continued to work at Yahoo for six years, building LAUNCH Media into the world's largest music and video website, with more than 60 million users. 


SurveyMonkey: After a brief stint with a venture capital firm, Goldberg became the CEO of SurveyMonkey, which provides online survey software, where he stayed until his untimely death in 2015. Under his leadership, SurveyMonkey grew from 14 employees to more than 500 employees, conducted more than 90 million surveys in 60 languages per month, and partnered with some of the largest companies in the world, including Hootsuite, Salesforce and Mailchimp.
Goldberg married Facebook COO Sheryl Sandberg in 2004, and they became Silicon Valley's most sought-after power couple. They had two children, and despite their busy schedules, both prioritized family time. 
Goldberg was a lifelong supporter of feminism and encouraged and supported his famous wife's success, as she supported his. In her bestselling book Lean In, Sandberg credited her husband's unwavering support as integral to her success.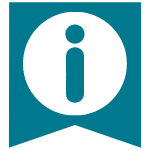 Did you know? Sheryl Sandberg's Lean In is one of our picks for the best leadership books for small business owners. The book offers empowering solutions and inspiring ways to get more women in leadership positions.
Leadership lessons from Dave Goldberg
We'll look at six tenets of Goldberg's leadership style and philosophy that entrepreneurs would do well to emulate. 
1. There's more to life than just work.
According to Shawn M. Burn, Ph.D., in Psychology Today, "Workplaces that support employee well-being and allow time for employee recovery are part of creating a sustainable workforce where employees don't become burned out and ineffective."
This advice about supporting employee mental health is something startup founders often hear – and claim to practice – but they rarely follow. Goldberg, however, was an exception.
Goldberg and Sandberg were aware of the importance of having a life outside of the office. The couple made it a point to be home by 6 p.m. to have family dinner together with their children. If there was anything work-related to complete, the couple would get back to it after putting their children to bed.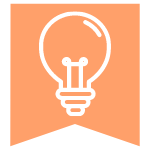 Tip: If you're a busy professional trying to find the best time to take a vacation, consider your industry, company size and business strategy.
2. Hire wisely.
Goldberg realized that experience alone wasn't enough when selecting an employee. You also must hire people who fit your company's culture. 
Goldberg once said, "We are a big business, but we try to pretend we are small. I want people to understand the pluses of both. If you have just been in a startup, you don't really understand how to scale things. If you hire people from big companies, they think their job is to go to meetings all day – that doesn't work either."
He continued, "So it has to be people who understand both. You need to look for places within the organization where you can say, 'This is a place where I can hire a really smart, talented person who knows nothing about what we're doing, but in a year or two in that job, they are going to learn, and then they can do a lot more and will have a lot of raw skills.'"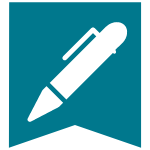 Bottom Line: Hiring the right people will reduce employee turnover and pave the way for employees to become your first brand advocates.
3. Build a strong company culture.
While a strong culture within your startup won't necessarily guarantee success, it can improve the chances of its longevity. As CEO of SurveyMonkey, Goldberg created "a culture that he, and we, could be proud of." 
One SurveyMonkey employee recalled, "They say the CEO's personality shapes the company culture. I see that here at SurveyMonkey, without a doubt. It's a smart, high-energy, positive culture with strong, compassionate leadership. Dave greeted new employees with enthusiasm. It was clear that he genuinely cared about every employee."
Another employee added, "We are a company that wants to help each other; we want to take ownership, we want to align with our teammates to overcome obstacles. This started with Dave and is a common thread that runs through our team. He wove so many good things in the fabric of how we operate, but being inspired to do great things with our team is one that resonates so clearly for me."
Having a strong company culture will help team members jump on board and into your startup's vision, and they'll also become your biggest cheerleaders.
4. Nice people don't finish last.
There was one thing that Dave Goldberg will always be remembered for: He was one of the nicest guys in Silicon Valley.
When Goldberg passed away, Jeffrey Weiner, CEO of LinkedIn at the time, tweeted that Goldberg was "One of the kindest & most generous friends I've known." Marc Benioff, CEO of Salesforce, also recalled how kind and generous Goldberg was.
SurveyMonkey analyst Priyanka J. added, "I could just sense how proud he was of the team and the speed at which the business was growing. I have never before seen so much love, dedication, compassion, and now sorrow resonate amongst a company or community like I have seen at SurveyMonkey. It makes me feel really proud and honored that I made the decision to work here, and it drives me to be even more determined to help make Dave's dream for SurveyMonkey come full circle."
Despite living in a cutthroat world, there is still room for startup founders who are kind, generous and sincere. These qualities will make your startup attractive to investors while building customer loyalty and employee brand loyalty.
5. Share the spotlight.
For some startup founders, sharing the spotlight with employees – or their spouse – could be too much to bear. But that wasn't the case with Goldberg. 
Goldberg's openness and accessibility were legendary. He said, "I just find that people can waste a lot of time in meetings, so I try to restrict meetings to the minimum that they need to be. But I have lots of time in my day where I am available to have informal conversations, where I grab someone to talk, and people can just walk up to my desk and talk to me."
Startup founders should realize that it takes an entire team to make a business successful, not just the work of one individual.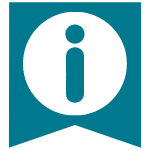 Did you know? When you collaborate and share the credit for successes, you help others discover new insights, gain more agency, become more innovative and strengthen their commitment to your company and its goals.
6. Never lose sight of your vision.
Goldberg was always a visionary. When working for Capitol Records, he convinced the label to sell its Beatles catalog on CD, which helped double sales. He was behind the idea of selling CDs in Starbucks. When LAUNCH Media began in 1993, the company made its money by selling ads on the CD-ROMs they distributed monthly.
When he joined SurveyMonkey, his vision was to build a great team. Tim C.H., an employee for SurveyMonkey, stated, "I first met Dave during my phone interview for SurveyMonkey, and I was blown away by his vision for the company and its products, but also his vision for the culture. Like most early people who joined SurveyMonkey, I wondered, 'really, surveys?' but he sold me on the plans for expansion and additional data services. He had an amazing product vision."
Startup founders should always have a vision for where they want to take their business and how to get there – no matter the obstacles they have to overcome.
Jennifer Dublino contributed to the writing and research in this article.