Like meeting a person, customers interacting with your business for the first time make a snap judgment that colors all subsequent attitudes toward and interactions with your company. An excellent first impression can set the stage for a long and happy relationship between a customer and a business. However, a poor first impression can have repercussions that go beyond one customer. 
Learn how your business can make a positive first impression on customers and pave the way for a long-lasting, mutually beneficial relationship. 
Why are first impressions essential for businesses? 
In today's business environment, competition is fierce and your competitor is only a click away. Reasons to invest time and money in creating excellent an first impression include the following: 
A great first impression is cost-effective. The cost of acquiring new customers has increased by 60% since 2013, according to Recur by ProfitWell. It is much less expensive to keep someone interacting with your business than to replace them with someone new.


It helps you avoid losing customers. Robert Half reports that almost 6 in 10 customers (59%) who have a bad experience with a company will never buy from that company again.


It protects your reputation. Ensuring a positive first impression can strengthen your business's reputation by minimizing negative reviews. People who have a bad experience are even more likely to write a review than someone who had a good encounter. And unfortunately, bad reviews can have an outsized impact on your business: According to ReviewTrackers data, 94% of consumers said a negative review convinced them to avoid a business.


It attracts more potential customers. When your first impression delights your customers, they are happy to write positive customer reviews, which can lead to increased business. According to com, 57% of online users trust brands because the brand gets good reviews and ratings. This goes up to 62% for adults ages 18 to 34.


It minimizes lost sales. Imagine that a customer calls your company and nobody takes the time to talk to them or call them back. This lost opportunity represents money your company has left on the table, and you never want that to happen.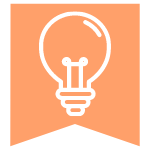 Tip: To improve your online brand's reputation and boost engagement, traffic, and sales, publish high-quality content, engage with social media influencers, and create a strategy for when you receive customer complaints on social media.
How to make a great first impression
There are multiple points at which a potential customer interacts with your business for the first time, and each of these factors is an opportunity to make a great first impression.
1. Make a great first impression at your physical location.
When you have potential customers physically walk into your place of business, those people are already highly qualified. They have likely done some research online or asked friends for recommendations. They determined you have the products or services they need or want, and they made an effort to visit your location. If you can make a great first impression in your place of business, they are likely to buy. 
To create a great first impression, your physical business should have these characteristics:
It's easy to find. 
It has ample parking.
It's clean and uncluttered.
It's in good repair, with nothing broken or worn down.
The decor is attractive and well designed. 
It's well lit.
It has beautiful and interesting product displays (if applicable).
It smells good.
The music and noise level is appropriate to the setting.
It's well stocked with products (if applicable).
In addition to the location, you and your employees need to make a wonderful first impression on your customers. A new customer will develop an impression of you or your employee (and your business) in their first seven seconds of interaction. 
Here are some ways to create positive interactions with customers: 
Greet customers immediately.
Smile and be friendly.
Offer assistance, being available but not overbearing.
Listen and ask questions to determine their needs.
Go out of your way to answer questions, help the customer and resolve issues.
Display thorough knowledge of any products or services you offer.
Make helpful suggestions when appropriate.
Be sincere, enthusiastic, polite and professional.  
Be truthful and forthright. 
Maintain a neat, clean appearance.
2. Make a great first impression on your business website.
Many potential customers will first experience your online business. They may have found your website through an online search, advertising, social media or a referral. 
To make a great first impression and encourage potential customers to take the next step – such as join an email list, make an appointment, visit you in person or make a purchase – your website should have the following attributes: 
An attractive design 
Plenty of white space, no clutter
Clear navigation with drop-down menus
An About Us page or other information to make it obvious what your company does
Compelling copy or blog posts about your unique selling proposition
High-quality images
Extremely fast loading
Transparent pricing (if possible)
At least some content that is not behind a paywall
No typos, broken links or missing images
Forms, calculators, and other features that work properly and quickly
An auto-redirect to a thank-you page and an automated email sequence that encourages the next steps after a customer fills out a form or makes a purchase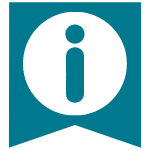 Did you know? Your website's page-loading speed is a critical metric. According to Google data, the chance of a user abandoning a website increases by 32% when page load time increases from one to three seconds. When it goes up to five seconds, the chance of a bounce is 90%.
Learn more design tips for your small business's website.
3. Make a great first impression on social media.
Another way people can first interact with your company is through social media. This can be through your business's social media accounts or social media marketing efforts. They may also encounter your business through their social media feed or a third party's social account. [Related article: Step-by-Step Guide to Social Media Marketing for Small Businesses]
Follow these best practices to optimize potential customers' first impressions of your social media: 
Post regularly on your social media accounts.
Ensure your content is relevant to your audience.
Respond to and interact with your followers individually in addition to in your general posts.
Use plenty of high-quality images and videos to grow your brand.
Post humorous, interesting, or surprising facts and comments.
Be professional and polite in posts and comments.
Tell stories.
Feature owners and employees to create rapport.
Show the care you put into creating your products. 
Have a good mix between branding content and promotional content.
Help solve customer problems by posting how-to videos and tutorials.
Have a social media policy in place for employees. 
Monitor your social presence to manage your online brand reputation.
4. Create a great first impression via online reviews and testimonials.
Online reviews are a great way to attract new customers – as long as they're positive reviews. Reviews are how many potential customers decide to try you out (or not). The biggest review sites are Google, Amazon, Facebook and Yelp.
Here are some tips to ensure your reviews relay a positive impression of your business:
Train your customer-facing employees in customer service, making sure they treat customers with patience, empathy, courtesy, and a sincere desire to help them.
Put quality control measures into place so that things are more likely to get done correctly the first time.
Follow up with customers immediately after a sale to see if there are any problems. If there are, do your best to fix them to help avoid negative reviews.
As soon as you've completed a sale, ask customers for a review or testimonial.
Leverage your customer loyalty program into a source of testimonials, reviews and referrals.
Send customers links to top review sites (except for Amazon, unless you're selling there) so that it's easier and more convenient to write a review.
Respond to all online reviews, whether positive or negative.
When responding to a negative review, avoid blaming or criticizing the customer. Express regret about the situation, and offer to make it right, whether by exchanging a product, redoing a service or offering a discount on a future purchase.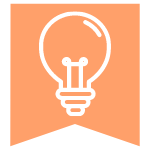 Tip: Respond to online customer reviews, both good and bad, to engage your audience. You'll increase the lifetime value of your customers while strengthening your business's reputation.
5. Make a great first impression on the phone and live chat.
Many consumers will call or initiate a live chat conversation to get an immediate answer to a question about your business or one of your products before buying. If they're faced with an endless phone tree or a robo-chat without real answers, they can grow frustrated. 
Use these strategies to win customers over the phone and make any call or chat interaction pleasant:
Make human agents available. If you have an automated system answering your phone or conducting your chat, give callers the option to talk to or chat with a human earlier in the process.
Ensure adequate staffing. Ensure you have enough people answering calls or handling chats so that customers don't have to wait.
Train staff. Train your employees to be polite, patient and helpful on the phone. They should try to resolve the question or issue immediately without the customer taking additional steps. If they can't resolve the problem right away, let the customer know precisely when they can expect a resolution.
Demonstrate phone etiquette. Phone employees should also be transparent, conscientious and communicative, showing empathy.
Return calls. Ensure that when a customer leaves a voicemail, someone returns the call promptly.
Follow up.

For online chats, capture the individual's email address, and follow up to ensure their issue was resolved. 
How to recover from a bad first impression
Sometimes, despite all of your efforts, a customer experiences a negative first impression when dealing with your business. All is not lost at this point. Even trying to make the situation right can shift a customer's perception from 100% negative to neutral or even somewhat positive.
Here's what to do when a customer experiences a negative first impression: 
Seek out future interactions. If the customer gives you another chance, you have the opportunity to do things better. If you have the person's email or other contact information, invite them to something special like a VIP event, or offer them a compelling discount.
Say you're sorry. Acknowledge what went wrong and then take responsibility. Tell them that the particular incident was not in line with your company's values and usual high standards and that you want to make it up to them.
Thank them. Show gratitude for their valuable customer feedback, and let them know you'll act on their experience because your company engages in continuous improvement.
Use humor. If used appropriately, humor can be disarming, softening an upset customer's resolve to stop doing business with your company.