Oasis Review
Oasis, a Paychex company, is our pick for the best professional employer organization (PEO) for startups. To be eligible for Oasis' services, your business must have at least five employees, be willing to sign a one-year contract and use the company's payroll software. Oasis provides extensive training resources and personalized service, and its flexible contracts and pricing structures are convenient for startups. Oasis provides a cloud-based platform and mobile app, so you and your employees can access your PEO services while on the go.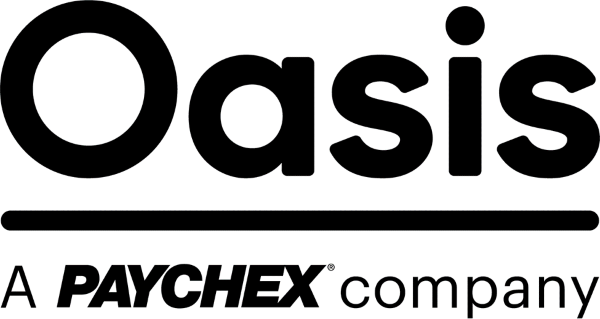 Oasis
The Verdict
Oasis offers flexibility in its contracts and pricing structures, as well as extensive online and on-site training resources, making it our pick for the best PEO for startups.
Ease of Use
Because Oasis is backed by Paychex – a major payroll, and HR outsourcing company – you can access a wide range of PEO services to meet your business's needs. This added versatility makes partnering with Oasis and Paychex a simple, effective business relationship.
Oasis' flexibility makes it an ideal partner for businesses of all sizes. This PEO is an especially great option for startups and newer businesses that are looking for HR, payroll and benefits support. Instead of getting bogged down in services you don't need, you can choose the ones that work best for your business. Oasis offers the following services:
Employee training
Employee termination assistance
Self-service dashboard
HR consulting
Group health insurance plans
Employee assistance
Retirement plans
Automated benefits renewal
Automated benefits record keeping
Direct deposit for employees
Payroll tax administration
Online employee self-service
Wage garnishment features
Employee handbook creation
Form 5500 filing
Workers' compensation insurance
New-hire reporting
Oasis provides an easy-to-use, cloud-based platform that employees can access from a wide range of devices. You do not have to purchase any software or hardware. The company's platform, which is simple for both employers and employees to navigate, adds to the flexibility and simplicity of partnering with such an expansive organization.
Additionally, Oasis' mobile application, EmployeeConnect, allows employees to access their timecards and payroll information on their iOS and Android smartphones.
Tip: Before signing up with this PEO, take advantage of Oasis' demo so you can get firsthand experience with the features, including the applicant tracking system, time and attendance, performance management and employee onboarding.
Features
Oasis has some of the best nationwide services of any PEO we reviewed. Notably, you get a full selection of services that are very helpful during the critical early years of your business, and you can scale Oasis' PEO services as your business grows. Oasis also provides industry-specific HR and PEO solutions for franchises, hospitality, law offices, retail and other small business industries. This is a similar approach to what PEO provider TriNet offers.
When you sign up with Oasis, you get the following features:
HR Services
Oasis provides an HR consultant who can help you develop your HR policies. The PEO will assist you with employee handbook and policy development, new-hire reporting, best employment practices, compliance services (if needed), performance evaluations, behavioral assessments, and employee termination and dispute assistance.
Employee Benefits
Oasis can provide Fortune 500-level benefits to small businesses. You and your employees can choose from multiple plans for health, vision, dental, 401(k), health savings accounts, flexible spending accounts, prepaid college funds, parking and transit plans, health and wellness coaching, and employee assistance programs.
Payroll and Taxes
Oasis' software processes your payroll and handles all of your federal, state and local payroll tax administration. You can choose to pay employees via direct deposit or pay cards.
Time and Attendance
The software tracks your employees' time and attendance, paid time off and sick days. It also provides expense reports, workforce management, and other time and attendance features.
Risk and Compliance
This PEO provides return-to-work programs and workers' compensation. It can also assist in employee drug screenings, safety training and certifications, and OSHA compliance.
Training and Development
Oasis offers e-learning courses to help your employees develop their soft skills as well as technical and computer-related skills. Users can access thousands of online books, videos and courses about a range of topics, such as compliance, customer service, leadership and management. Oasis' virtual learning services have reporting capabilities as well.
In addition to its PEO services, Oasis offers HR outsourcing, which provides the same type of services but doesn't require the co-employment model. Keep in mind that, although you may have access to individual HR, benefits and payroll services, you may not get the same benefits that come with the company's PEO offering, such as better rates on medical and dental insurance.
Did you know? Because larger PEO services like Oasis technically have thousands of employees on their books, they can bargain with major health care companies and other business services for ideal benefits and rates.
Pricing
Oasis has flexible pricing options that are great for startups and growing businesses. You must have at least five employees to be eligible for Oasis' PEO services. A one-year contract is also required, but you aren't necessarily locked into using Oasis for one year; you can cancel by submitting a 30-day written notice.
One factor to consider is that, although you can pick some of the Oasis services you want, you must use the company's payroll service. However, this is a requirement for nearly every PEO we reviewed.
Because there is so much flexibility in the specific services you choose, you will need to contact Oasis directly for a custom quote based on your specific needs. Based on our research, prices for Oasis generally start at around $40 per employee, per month.
Implementation
It's easy to get your employees started on Oasis' system. A sales representative will walk you through the process of signing up your company, and Oasis' intuitive online platform makes it simple to get your company's workers up to speed quickly.
Once the system is up and running, your employees will be able to view important payroll and benefits information, like 401(k) plans, health insurance plans, pay stubs and other crucial HR information, all via the Oasis online platform. Employees will also have access to a wide range of HR-related online resources.
One of Oasis' advantages is that it can tailor its services, as well as its implementation, to individual businesses. Every small business is built differently, and Oasis' services reflect that.
Bottom Line: Oasis offers customized, bundled services, so you can ensure your company is getting the most out of Oasis' PEO service.
Customer Support
When you become an Oasis client, you will interact with two main managers: a dedicated payroll account manager and a human resources generalist. These managers will help you develop and implement new practices in your business. This level of attention is convenient for startups, which often do not have established processes for payroll or other HR functions, such as onboarding, performance reviews and terminations. Your Oasis team is available to answer your questions by phone and email.
Oasis is accredited by the Better Business Bureau, the IRS and the Employer Services Assurance Corporation.
Limitations
One potential downside of Oasis is that you must have at least five employees on staff. While this may not be a drawback for a lot of companies, it is a consideration for small businesses, especially startups.
Another drawback is that Oasis doesn't provide any type of pricing information online. Having an idea of pricing can help businesses, especially startups, quickly determine if the service will fit within their budget, without having to call to get a customized quote.
Image Credit: fizkes / Getty Images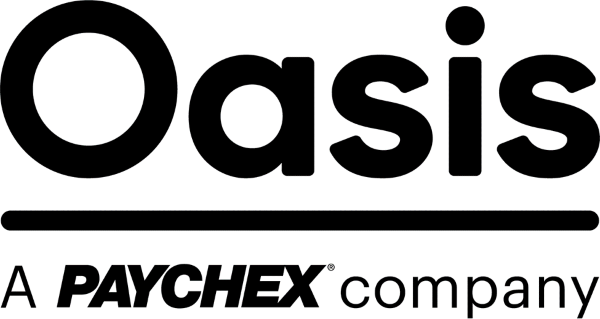 Oasis
The Verdict
Oasis offers flexibility in its contracts and pricing structures, as well as extensive online and on-site training resources, making it our pick for the best PEO for startups.

Matt D'Angelo
business.com Contributing Writer
I've worked for newspapers, magazines and various online platforms as both a writer and copy editor. Currently, I am a freelance writer living in NYC. I cover various small business topics, including technology, financing and marketing on business.com and Business News Daily.