Oasis Advantage Review
Oasis, a Paychex company, is our pick as the best PEO services for startups. To be eligible for Oasis, your business must have at least five employees. You will also need to sign a one-year contract and use its payroll software. Oasis provides extensive training resources and personalized service, and its flexible contract and pricing structure is convenient for startups. Oasis provides a cloud-based platform and mobile app, so you and your employees can access your PEO services while on the go.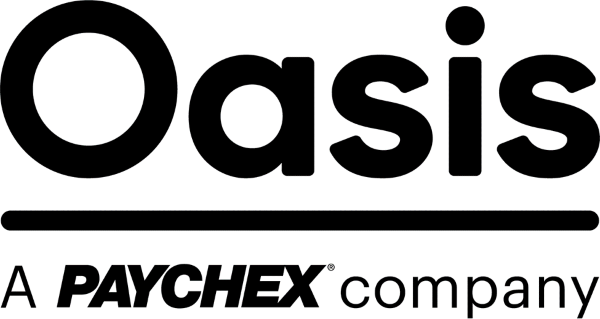 Oasis Advantage
The Best PEO Service Providers of 2021
The Verdict
Oasis Advantage offers a flexible contract and pricing structure, as well as extensive online and onsite training resources, making it our pick as the best PEO for startups.
View all of our recommendations for PEO services and HR outsourcing services on our best picks pages.
Oasis Pricing and Terms
Oasis has flexible pricing options that are great for startups and growing businesses. You must have at least five worksite employees to be eligible for Oasis' PEO services. A one-year contract is also required, however, you aren't necessarily locked in to using Oasis for one year. You can cancel by submitting a 30-day written notice to Oasis.
Another requirement Oasis has – if you want access to Oasis' other features like employee benefits and its HR services – is that you'll need to enroll in its payroll software. However, this is a requirement for nearly every PEO we reviewed.
Oasis PEO Features
Oasis is accredited by the Better Business Bureau, the IRS and the Employer Services Assurance Corporation, and has some of the best nationwide services of any PEO we reviewed. You have a full selection of services that are very helpful during the critical early years of your business, and you can scale Oasis' PEO services as your business grows. Oasis also provides industry-specific HR and PEO solutions for franchises, hospitality, law offices, retail, and other small business industries. When you sign up with Oasis, you get:
HR Services
Oasis provides an HR consultant who can help you develop your HR policies. The PEO will assist you with employee handbook and policy development, new-hire reporting, best employment practices, compliance services (if needed), performance evaluations, behavioral assessments, and employee termination and dispute assistance.
Employee Benefits
Oasis can provide Fortune 500-level benefits to small businesses. You and your employees can choose from multiple plans for health, vision, dental, 401(k), health savings accounts, flexible spending accounts, prepaid college funds, parking and transit plans, health and wellness coaching, and employee assistance programs.
Payroll and Taxes
Oasis' payroll software tracks your employees' time and attendance, paid time off, and sick days. It also provides expense reports, workforce management, and other time and attendance features. Oasis has a mobile app and an online service center, so your employees can access their information from outside the office.
Risk and Compliance
This PEO provides return-to-work programs and workers' compensation. It can also assist if you need to conduct employee drug screenings, safety trainings and certification, and/or if you need assistance with OSHA compliance.

Training and Development
Oasis offers e-learning courses to help your employees improve their soft skills as well as technical and computer-related skills. Users can access thousands of online books, videos and courses about a range of topics such as compliance, customer service, leadership, management, and more. Oasis virtual learning services have reporting capabilities as well.
Pros of Oasis
Oasis provides customized solutions for businesses in a range of industries, which is ideal for startups that are just starting out and gaining a foothold in an industry and that need the knowledge and experience that a national, accredited organization can provide.
Another benefit for startups is the Oasis PEO platform uses cloud-based technology that is easy to implement and use. There is no software or hardware you're required to purchase. Its mobile application, EmployeeConnect, allows your employees to access their timecard and payroll information on their smartphones. (EmployeeConnect's app is compatible with iOS and Android devices.) Oasis offers a demo of its platform, so you can get firsthand experience with the various features, including its applicant tracking system, time and attendance, performance management, and employee onboarding.
Cons of Oasis
Oasis is a great option for startups, but you'll need to employ a minimum of five worksite employees to be eligible for their services. A lot of PEOs have a minimum employee requirement, and although Oasis' minimum is on the lower end, it could still pose a problem for very small startups.
Customer Service
When you become a client of Oasis, there are two main managers your business will interact with: a dedicated payroll account manager and a human resource generalist. These managers will work with you to help you develop and implement new practices in your business. This level of attention is convenient for startups, which often do not have established processes for payroll or other HR functions, such as onboarding, performance reviews and termination. Your Oasis team is available to answer your questions by phone and email.
As part of our evaluation, we reached out to Oasis, posing as an owner of a startup interested in hiring a PEO. We interacted with Oasis by email and phone. Each time we connected with them, Oasis offered stellar customer service and provided us with all the information we needed for our hypothetical business. Instead of pushing us to make a decision, its representatives helped us understand its overall services.
Editor's note: Need a PEO service for your business? Fill out the below questionnaire to have our vendor partners contact you with free information.

Image Credit: fizkes / Getty Images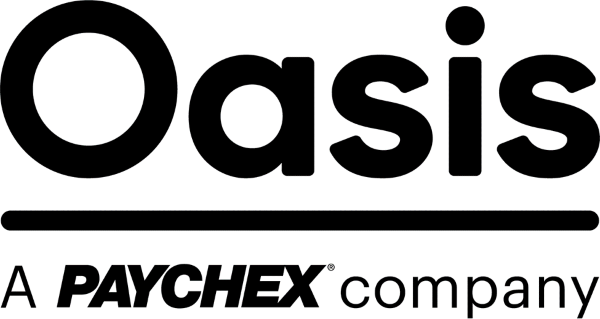 Oasis Advantage
The Best PEO Service Providers of 2021
The Verdict
Oasis Advantage offers a flexible contract and pricing structure, as well as extensive online and onsite training resources, making it our pick as the best PEO for startups.
Skye Schooley is an Arizona native, based in New York City. She received a business communication degree from Arizona State University and spent a few years traveling internationally, before finally settling down in the greater New York City area. She currently writes for business.com and Business News Daily, primarily contributing articles about business technology and the workplace, and reviewing categories such as remote PC access software, collection agencies, background check services, web hosting, reputation management services, cloud storage, and website design software and services.