TeamViewer Review
By Business.com Editorial Staff
Last Modified: November 26, 2018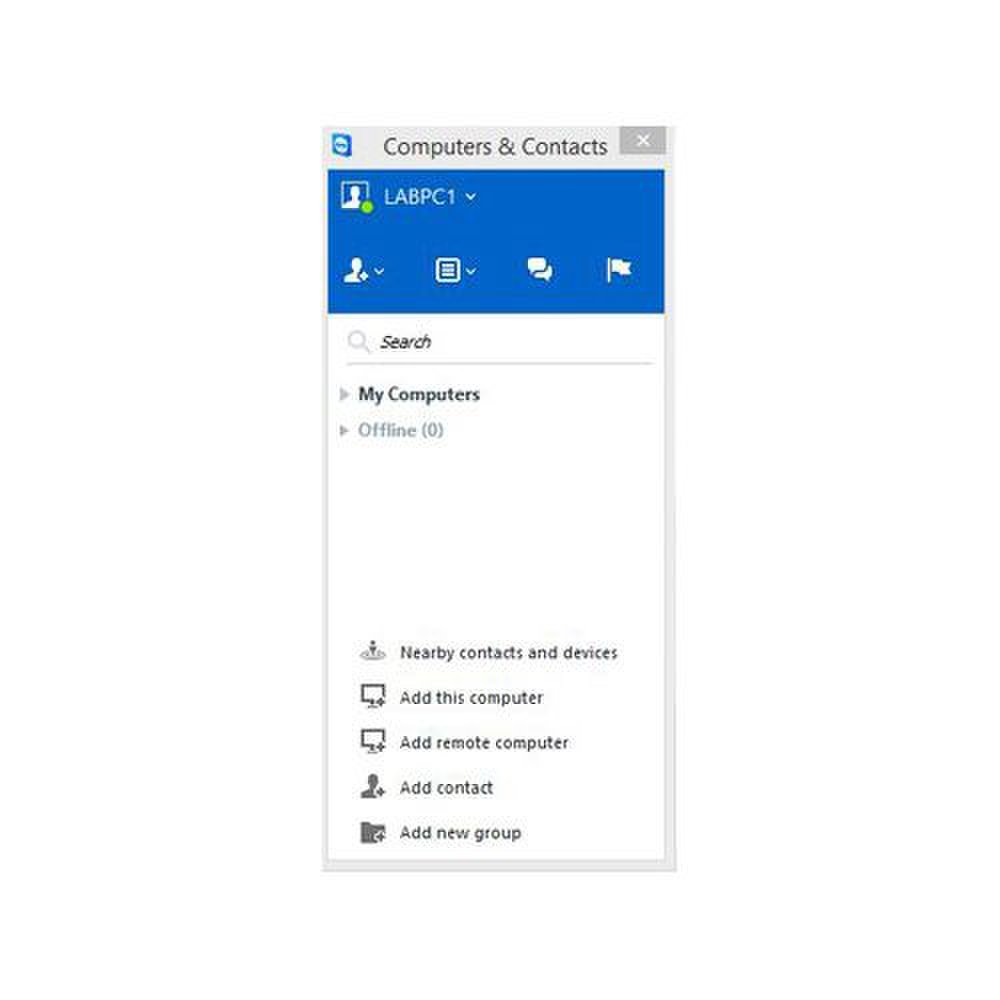 TeamViewer image: The software's dashboard makes it easy to manage computers, contacts and groups.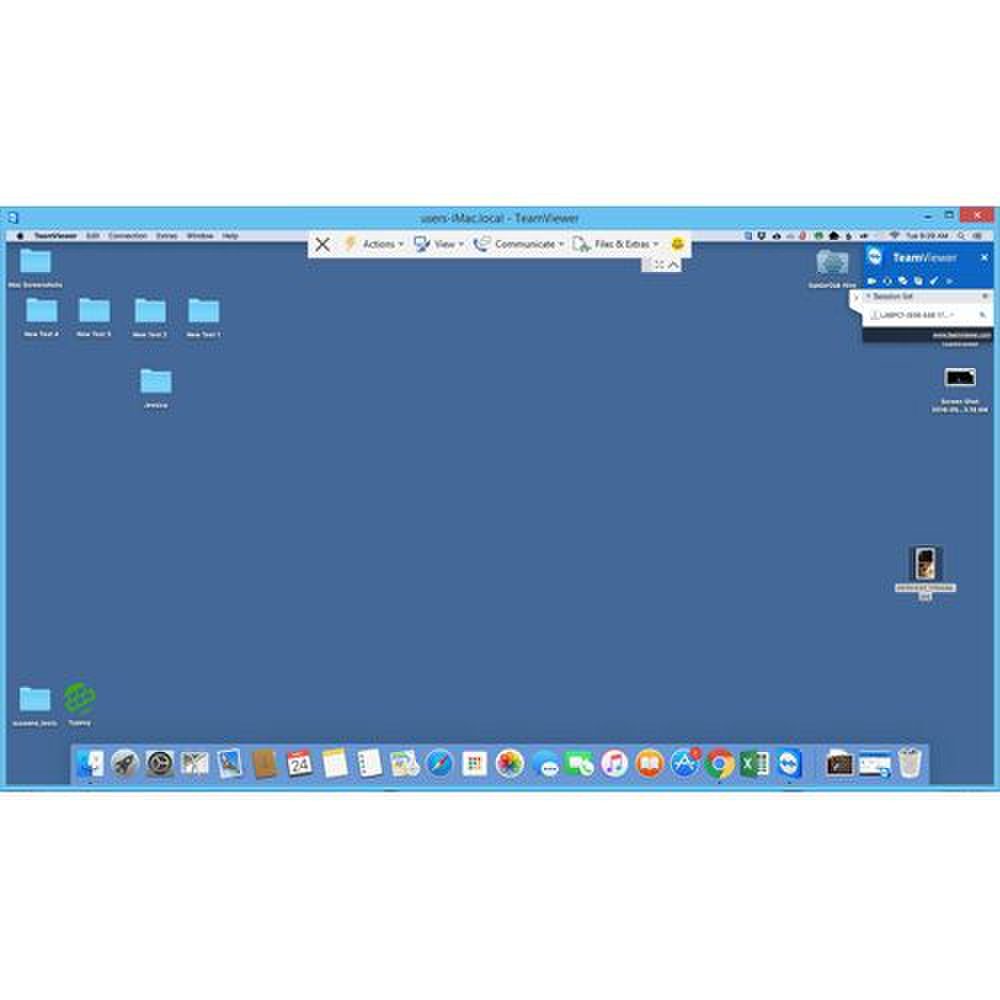 TeamViewer image: When you access a remote computer, the TeamViewer toolbar appears across the top of the screen.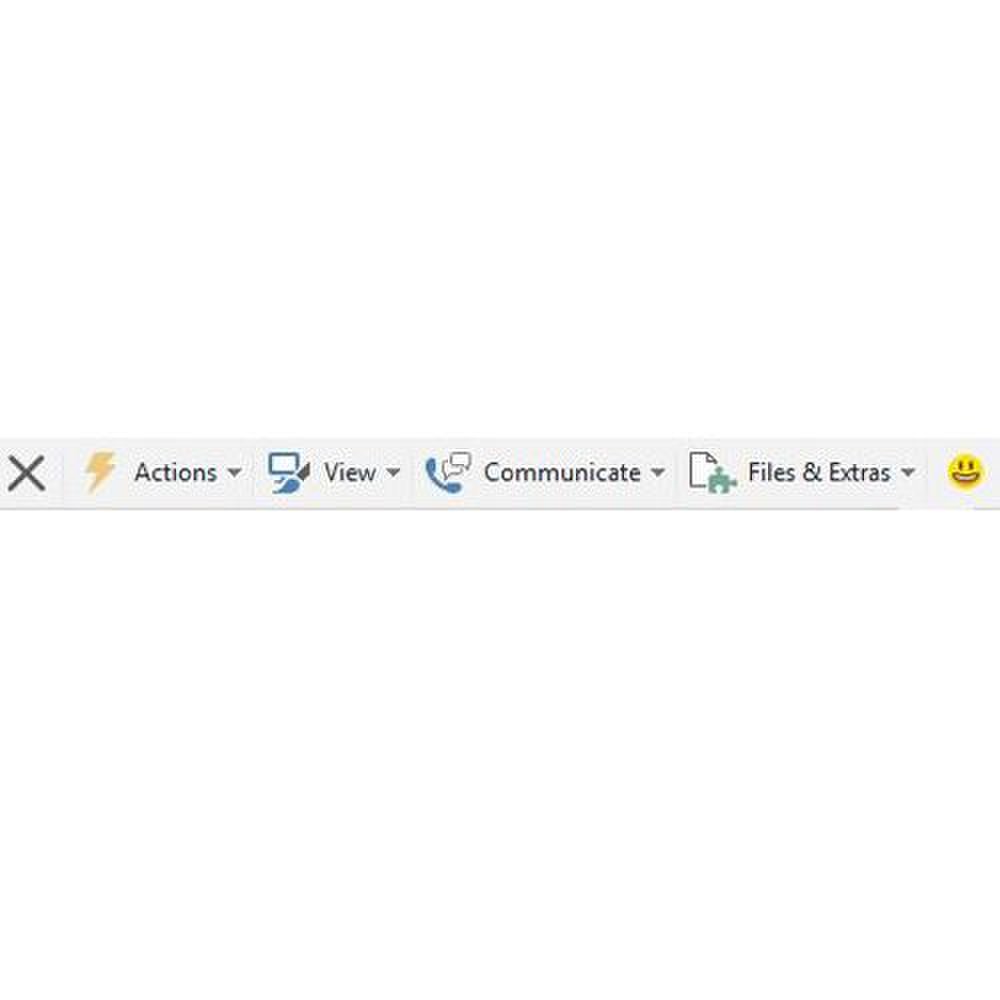 TeamViewer image: The program's toolbar provides access to useful tools like the file manager or the chat tool.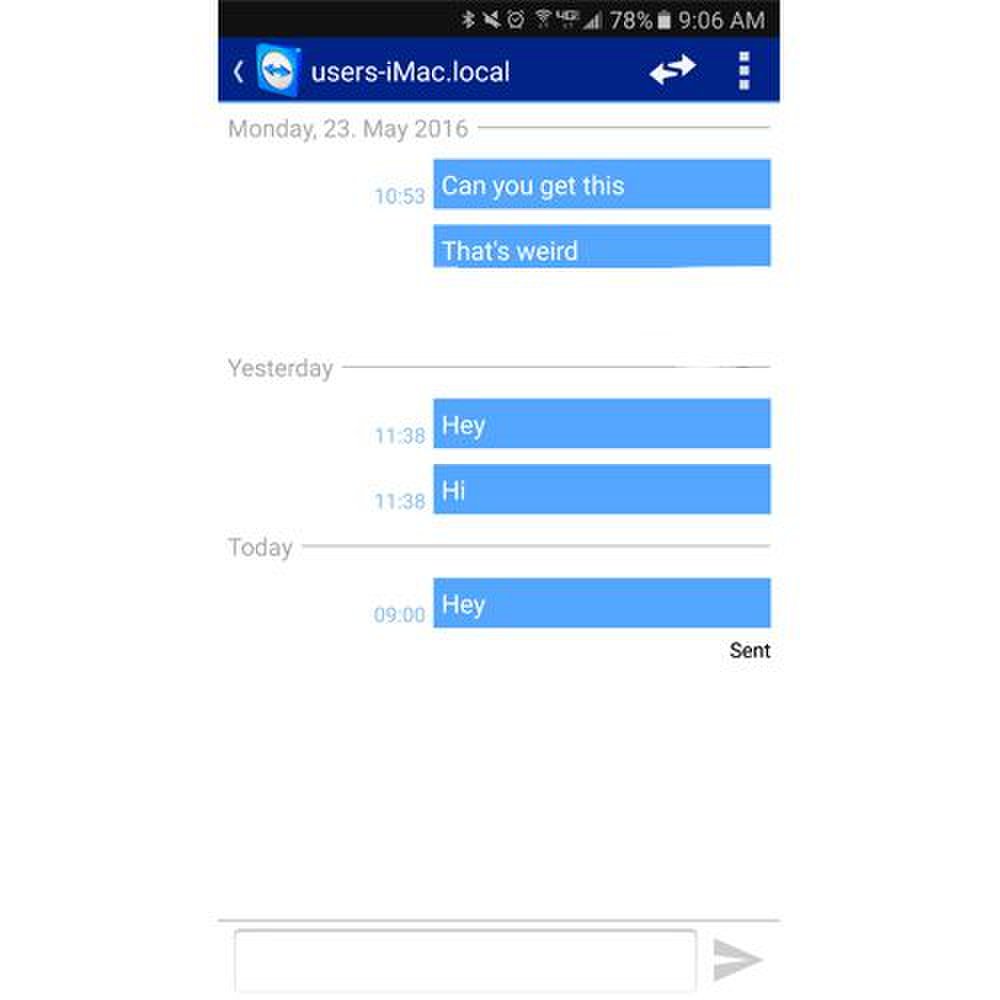 TeamViewer image: The chat tool not only works on PC and Mac versions but also on iOS and Android tablets and smartphones.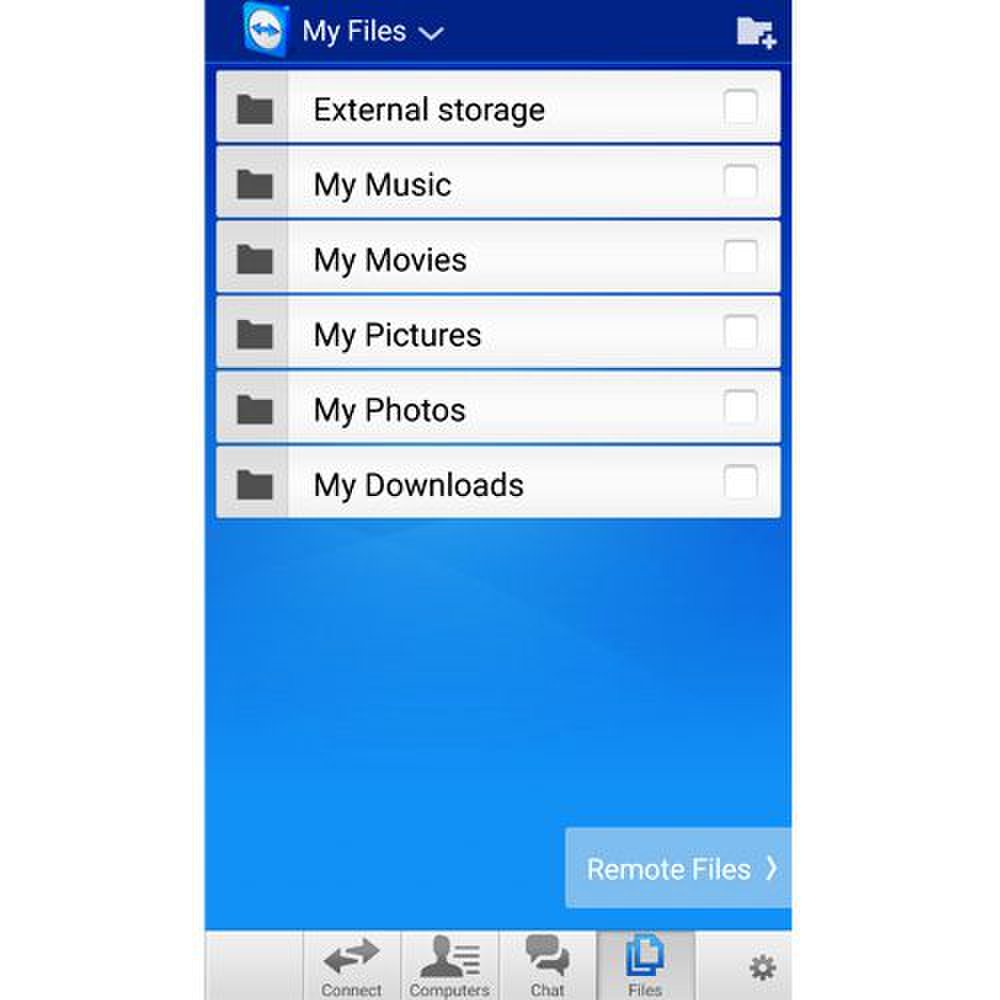 TeamViewer image: Using the file manager, you can easily transfer files from your mobile device to your desktop and vice versa.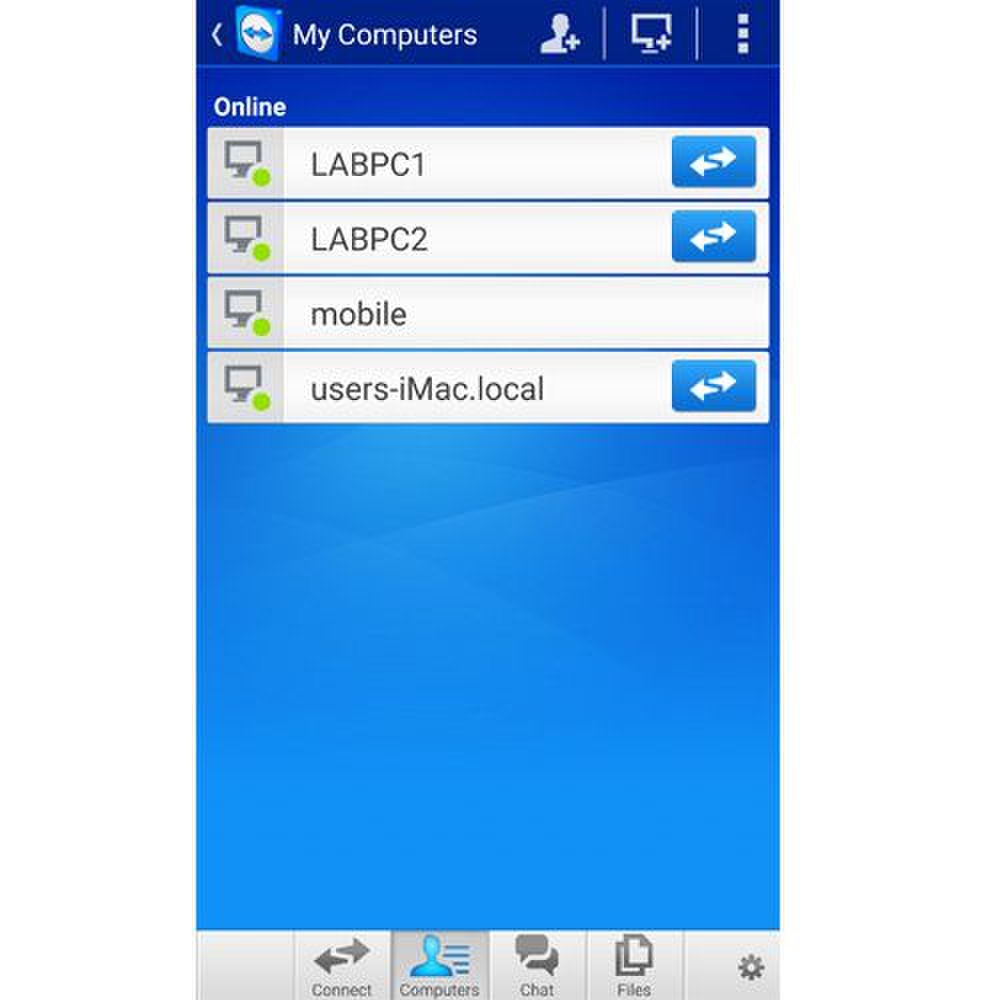 TeamViewer image: The mobile app's dashboard is easy to navigate and use.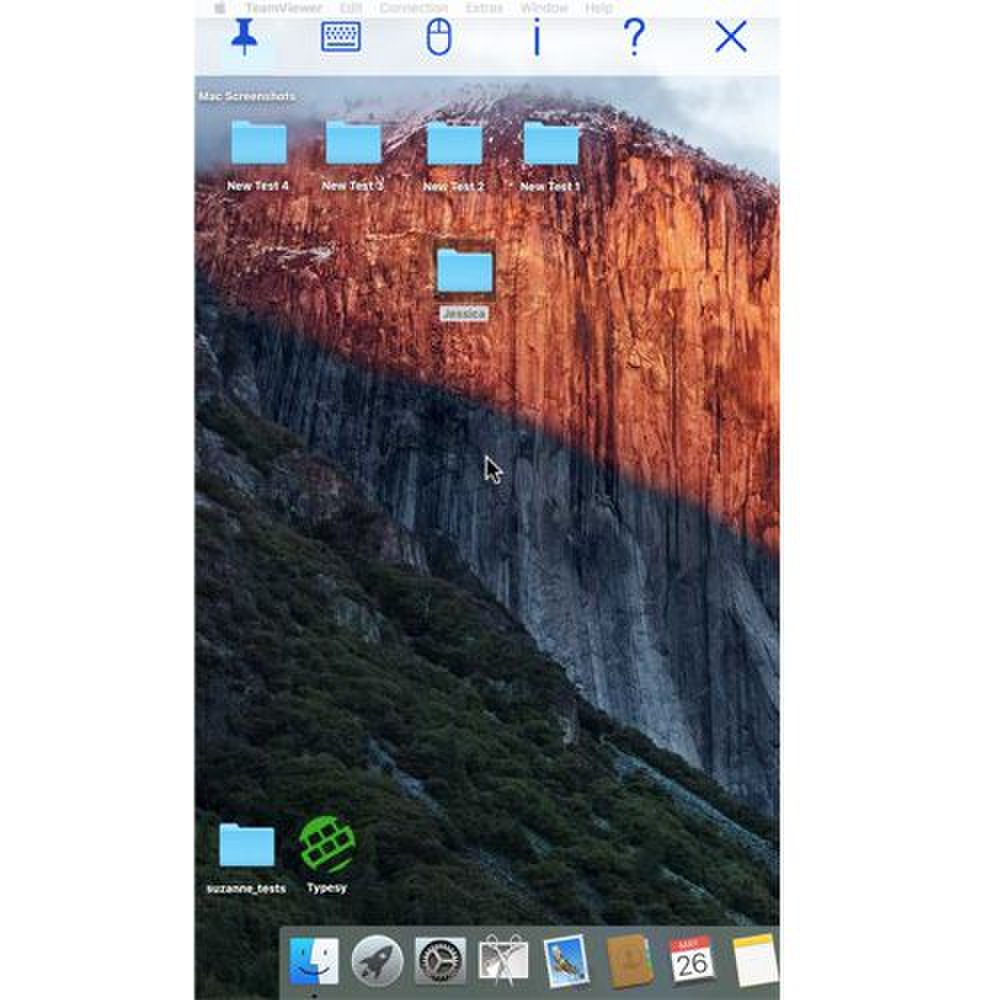 TeamViewer image: The mobile app has a clean interface when you are connected to a remote computer.
Between the usability, very little lag time and high performance, TeamViewer deserves your consideration. The program is designed for IT to use it as a support tool, for collaboration, or as a quick telecommuting solution if you need to access your office computer from your home PC or mobile device.
After the program is properly installed on both the host and admin computers, the program automatically generates a passcode on the host's side, which is to be shared with the admin. This password can be changed at any time. Additionally, the admin program is also capable of generating a password to allow reverse sharing, meaning the client can remote access the admin computer if needed.

TeamViewer
Best Remote PC Access Software
The Verdict
TeamViewer is one of the easiest solutions we tested with few setup steps, an easy interface, and fast connection and transfer times, making it a reliable solution for remote PC access.
Visit Site ▶
When it comes to the standard file sharing features, we found TeamViewer to be the easiest to manipulate. You can transfer files with the standard dual-window interface, or you can simply drag and drop from one computer to another. There's also a copy and paste feature so that if you need to transfer just one piece of information into another document, you can do so without dealing with the entire file. We were able to transfer files quickly back and forth between the client and host computer. We didn't have any problems with lag, whether in running a graphics-heavy program or streaming a large video.
TeamViewer has a sharing feature where you can "switch sides," meaning you can trade who has control of the other computer. Thus, if you are working cooperatively with someone on another computer and he or she needs control of yours, the other person can manipulate your programs. Another click, and you have control again.
The connection process with TeamViewer's mobile app is identical to the process when using a PC; the mobile app requires the password from the host in order to start a remote session. Once logged in, supporting the client computer is just as easy and straightforward. We were able to access the control panel, download and install programs, and use the chat feature.
While this service offers more security features than most of the services on our lineup, we found that it was more difficult to set up these features and that it lacks many features we were looking for, like IP filtering. However, it does offer the basics, like password security, keyboard locking and options to deny users access to parts of your remote desktop. Further, the encryption is beyond the industry standard – 256 bits, which is a level up from the 128 bits that is still used by most eCommerce websites and online banks.
During the course of our testing, TeamViewer experienced large-scale theft attacks that prompted additional security features to be added to the software. The service now offers more protection to prevent anyone else from accessing your account, including a trusted device feature. Whenever your TeamViewer account attempts to sign in on a new device, the service will prompt you to confirm the new device as trusted before logging you in. TeamViewer also looks for unusual behavior, such as access from a new location, and safeguards your data by enforcing a password reset.
You can find searchable FAQs, user guides and a few how-to videos on the TeamViewer website. The FAQs cover both feature information for making a buying decision and a basic how-to for the feature. If you cannot find answers to your questions, you can contact TeamViewer during standard US business hours by submitting a ticket explaining your problem. Tech support only speaks to licensed users, however.
TeamViewer impressed us with its ease of use. We found some features exceeded those of the other products we reviewed; in particular, the security features. The remote desktop connection's speed, performance and security make it a good option for small or large businesses needing telecommuting, IT and collaboration software.

TeamViewer
Best Remote PC Access Software
The Verdict
TeamViewer is one of the easiest solutions we tested with few setup steps, an easy interface, and fast connection and transfer times, making it a reliable solution for remote PC access.
Visit Site ▶
Business.com Editorial Staff
The purpose of our community is to connect small business owners with experienced industry experts who can address their questions, offer direction, and share best practices. We are always looking for fresh perspectives to join our contributor program. If you're an expert working in your field – whether as an employee, entrepreneur, or consultant – we'd love to help you share your voice with our readers and the Business.com community. We work hard to only publish high-quality and relevant content to our small business audience. To help us ensure you are the right fit, we ask that you take the time to complete a short application: https://www.business.com/contributor/apply/ We can't wait to hear what you have to say!