RemotePC Review
Small teams that need to remotely access devices want feature-rich software that has great customer support. They often don't have droves of IT professionals to help them out, so the platform should be intuitive and easy to navigate. Additionally, it should be scalable to meet their needs as they grow. RemotePC by IDrive offers this with its variety of remote access software plans – each of which can easily scale. You can secure a connection by simply opening a web browser and entering an access ID, and transfer files by dragging and dropping them between devices. RemotePC offers all the essential remote access features with none of the hassle, making it our choice as the best remote PC access software for small teams.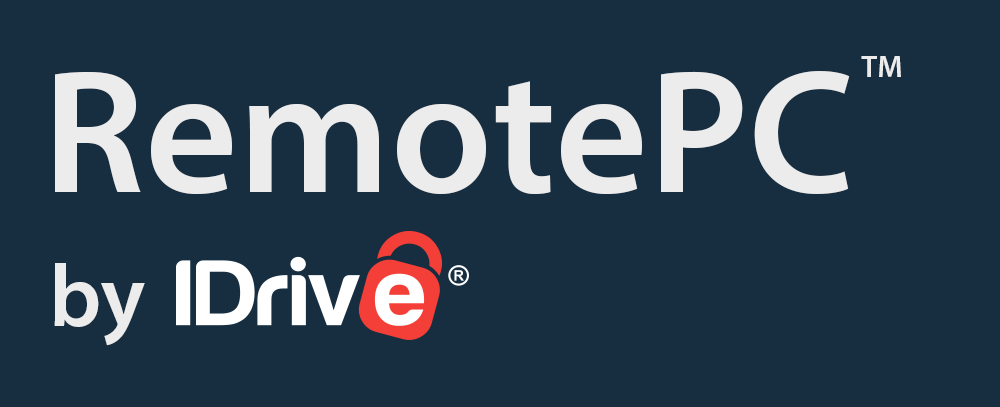 RemotePC
The Verdict
RemotePC by IDrive is a scalable, cloud-based platform that is easy to navigate and a great choice for small teams. You can choose from a variety of plans and access several essential remote access features for secure collaboration.
RemotePC Editor's Score: 9.6/10
| | |
| --- | --- |
| Price/value | 10/10 |
| Features | 9.7/10 |
| Integrations | 8.7/10 |
| Ease of use | 10/10 |
| Customer support | 9.7/10 |
Why We Chose RemotePC for Small Teams
Usability, collaboration and support are three reasons why we chose RemotePC as the best solution for small teams. Small teams want a simple user interface that is easy to navigate, and RemotePC offers just that. Instead of having to install and download various programs to secure a remote connection like some competitors require, you can use a simple web browser and access ID or password to connect devices. We found that navigating the software is just as easy. For example, you can transfer files by simply dragging and dropping them.
Did you know? You can choose from three different ways to transfer files with RemotePC. Many competitors only offer one or two options.
You can also record remote access sessions for future reference, and maintain logs and reports to track all remote access activities.
Our research found that collaboration via RemotePC is easy too. You can use the chat features to communicate between devices, draw on the whiteboard during remote sessions to collaborate remotely, and even send invitations to have other team members connect for a project, presentation, or assistance.
In case you have trouble with RemotePC, a representative is available 24/7 by email and live chat. This is a standout aspect of RemotePC, as not every competitor offers 24/7 support, and we believe it's especially helpful for small teams that don't have IT tech on staff.
What We Like About RemotePC
RemotePC by IDrive is more cost-effective than most competitors, making it ideal for small teams on a budget.
The software is very user-friendly, so team members can quickly learn, implement and navigate it.
Every plan includes 24/7 email and live chat support.
What We Don't Like About RemotePC
Features are limited for Linux users.
The software integrates with relatively few third-party applications.
Ease of Use
RemotePC is one of the easiest remote PC access solutions we reviewed. You can quickly sign up for a free trial by inputting some basic information, no credit card required. RemotePC doesn't require installation like some competitors do; instead, you can create a remote connection with a web browser. This makes securing a connection simple. The two-factor authentication security feature is quick to set up, and it includes an access ID and a personal key (unique password). We also like the option to blank the screen of the remote device for extra privacy with the click of a button. Although two-factor authentication is a common security measure, we found screen blanking to be somewhat rare.
We like that RemotePC is platform-independent. This means you can make connections on any mobile device or computer, whether it's Windows, Mac, Linux, Android, or iOS. However, we found that some of the available features on Linux connections are limited.
Features
Although RemotePC's features are tiered, every remote access plan includes essential remote desktop tools like unlimited remote access, always-on remote access, and remote reboot. They even include access to RemotePC Meeting, a video conferencing solution. Video conferencing is not a common feature among the other companies we reviewed, but it can be a useful addition, especially for small teams that need to collaborate remotely.
Enterprise plans also have advanced capabilities like computer grouping, deployment, group organization, and user role and permission settings.
Collaboration
One thing we love about RemotePC is its collaboration features. Small teams often need various tools to collaborate effectively in a remote environment, and RemotePC offers that. For example, users can not only message each other via text chats, but also use the whiteboard function to draw during their remote sessions. We also like how you can send collaboration invitations to colleagues if you want to establish a remote connection.
Many competitors only offer one or two ways to transfer files during remote sessions, but as a RemotePC user, you have three different ways to transfer files. You can also print documents remotely, navigate between multiple monitors, and play remote sounds – all of which are standard functions within the industry.
Scalability
RemotePC offers scalable plans, which are ideal for small teams that anticipate growth. We found that some competitors only offer one or two remote access plans, whereas you can choose from seven plans with RemotePC. Moreover, if your team grows, you can easily add on more computers to your plan. We also like that each RemotePC plan is customizable in terms of settings and preferences, so you can modify them to match your remote access needs.
Compliance
Legal compliance can be difficult for small teams to maintain, but several RemotePC features can help with this. For example, you can record your remote access sessions to save and view as needed. You can also store remote access logs and web activity reports, which we found to be a great way to track activity during remote connections. One thing we especially like about RemotePC is that it actively assists businesses in meeting regulatory obligations. In addition to maintaining secure remote access software, the company regularly monitors the cloud to keep tabs on suspicious activities and attacks.
Security
RemotePC by IDrive takes a number of steps to ensure a secure user experience. For example, remote connections are secured end to end with AES 256-bit and TLS 1.2 encryption, and they work over the internet, LAN, and firewall and proxy servers. All of these measures meet industry standards. Connections formed over the internet can be secured with two-factor authentication and unique user-defined keys. You can ensure privacy by blanking remote screens, blocking mouse and keyboard activity on remote devices, and locking remote computers during and after sessions. These are common security measures, and for good reason – they are essential to your team's safety.
Did you know? Using remote monitoring management tools is a great way to ensure your remote workers are working from secure devices. You can use this software to ensure proper patch management practices.
Pricing
Our research found that RemotePC by IDrive is among the most competitively priced remote access software on the market. It has one Consumer plan, four standard remote access plans (two SOHO plans, Team, and Enterprise), one remote support plan (HelpDesk) and one video conferencing plan (Meeting).
The remote access plan tiers are based on the number of computers you need to access securely. Each paid plan costs a flat annual rate, and prices range from $39.50 per year to $599.50 for the Enterprise plan, which supports unlimited users and access to 100 computers. You can scale the Team and Enterprise plans to cover up to 10,000 computers for an additional fee. RemotePC has previously offered significant first-year discounts and student discounts; we encourage you to inquire about these before signing up for the service.
We like that each remote access plan (SOHO, Team, Enterprise) provides the ability to obtain unlimited user licenses and run unlimited concurrent sessions (simultaneous connections). Smaller teams may be fine with one of the SOHO plans, which offer access to five or 10 computers, whereas larger teams may want to consider the Team or Enterprise plan for access to 50 or 100 computers.
The HelpDesk plan differs from the other plans in that it is primarily geared toward IT users. Your company's IT team can access an unlimited number of computers, and the plan is set up to support on-demand IT requests and troubleshooting. It typically costs $499.50 per year, but RemotePC offers a significant discount if this is your company's first year using the solution.
FYI: RemotePC plans are only available in one- and two-year terms, whereas some competitors offer monthly contracts.
RemotePC offers a seven-day free trial, which is a great opportunity to test how the software works for your team. However, many competitors we reviewed offer longer trials, ranging from 14 to 21 days.
Implementation and Onboarding
We found it simple to sign up for and implement RemotePC by IDrive. We like that the company offers a free trial on some of its plans, and you don't have to enter any credit card information to sign up. In our research, we found that creating an account is as easy as entering basic information like your name, email address, and phone number and then setting a password.
Making a secure connection between devices is just as easy as the sign-up process. Unlike some competitors, RemotePC does not require installation. It is a cloud-based platform, and all you need is a web browser to secure a connection. You simply open the RemotePC web browser and then form a remote connection by entering the correct access ID or personal key (if required). This makes implementation a breeze.
Customer Support
In case you have questions about the tools, the RemotePC homepage has video tutorials, FAQs and a blog. We like that every plan provides access to phone support, as well as 24/7 email and chat support. This can be beneficial for small teams, as they often don't have experienced IT professionals onsite and may need assistance outside of standard business hours. We tested RemotePC's customer service and were very pleased with the fast help we received from knowledgeable representatives.
Limitations
Although RemotePC has many great qualities, you should note a few potential drawbacks before signing up. For example, the software limits some of its attended access features and functions for connections via Linux machines. These restricted features include file transfer, chatting between devices, session recording, notes and whiteboards, remote audio and videos, and remote printing. As a reminder, this limitation doesn't impact Windows or Mac devices. If you want to run remote connections on Linux devices, check out our ConnectWise Control review or Zoho Assist review.
Another drawback we noticed is that RemotePC, in comparison to the other services we reviewed, can only partner with a limited number of third-party applications. Keep this in mind if you anticipate integrating your remote access software with other platforms. Some applications RemotePC can integrate with are Zendesk, Freshdesk, Freshservice, Jira, OneLogin, Okta, Azure AD, Keycloak, Google Workspace, Group Policy Management Console, Apple Remote Desktop and Jamf.
What Is Remote PC Access Software?
Remote PC access software is a platform that can remotely connect two or more devices together, regardless of where they are located. It is often used for remote technical support, offsite device access, online courses and collaboration. Although remote PC access software can be an on-premises solution, many companies offer cloud-based platforms for convenient connections. The best remote access software is secure and has features like drag-and-drop file transfer, session recording, remote printing, remote reboot, text and VoIP chat, and multi-monitor navigation.
Methodology
We spent countless hours researching and analyzing remote PC access systems to identify the top solutions on the market. We looked at features, pricing, integrations, usability, security, and customer support, and we even got hands-on experience with demos and product videos when possible. We prioritized features like affordability, scalability, usability, comprehensiveness, and customer support when looking for the best remote PC access solution for small teams specifically.
FAQs
Is RemotePC still free?
No, RemotePC does not offer a completely free version of its remote access software. However, it does offer a seven-day free trial of its Team and Enterprise plans. This allows you to try out the software risk-free before making a long-term commitment. You do not have to enter your credit card information to access the free trial.
How do I log in to RemotePC?
Connecting to a device via the RemotePC web browser is very simple. First, you log in to the software via the web browser. Select the remote online device you are trying to connect to and click "Connect." You will then need to enter the access ID or personal key (if required) and click "Connect" again. You should now be successfully logged in and the remote access connection should be secured.
Bottom Line
We recommend RemotePC by IDrive for:
Small teams
Growing businesses
Teams that want particularly easy-to-use remote access software
Businesses that want cloud-based software
We don't recommend RemotePC by IDrive for:
Businesses that want a month-to-month contract
Teams that need to integrate with a wide variety of third-party applications
Linux users who require features like session recording and remote printing
Image Credit: Suwat Rujimethakul / Getty Images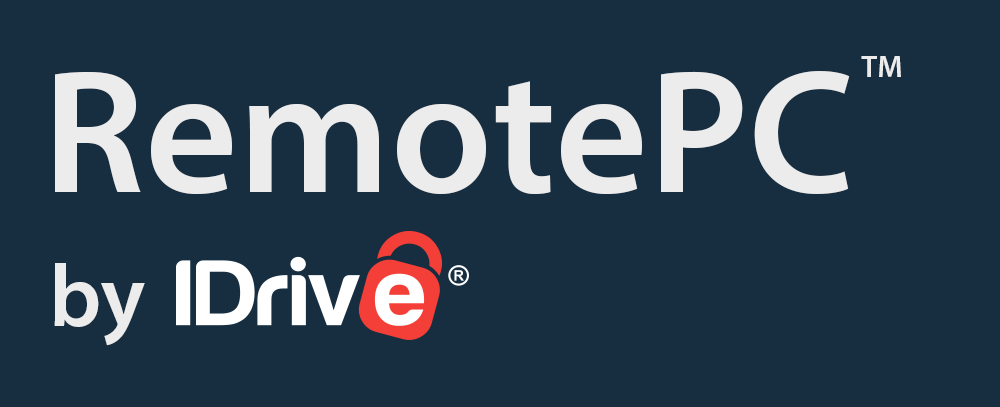 RemotePC
The Verdict
RemotePC by IDrive is a scalable, cloud-based platform that is easy to navigate and a great choice for small teams. You can choose from a variety of plans and access several essential remote access features for secure collaboration.

Skye Schooley
business.com Staff
Skye Schooley is a staff writer at business.com and Business News Daily, where she has written more than 200 articles on B2B-focused topics including human resources operations, management leadership, and business technology. In addition to researching and analyzing products that help business owners launch and grow their business, Skye writes on topics aimed at building better professional culture, like protecting employee privacy, managing human capital, improving communication, and fostering workplace diversity and culture.