RemotePC Review

RemotePC by IDrive is an easy-to-use solution that offers a long list of features and security protocols so your remote interactions are efficient and safe. Its pricing plans are based on a flat annual rate. RemotePC offers 24/7 live assistance and a 30-day free trial.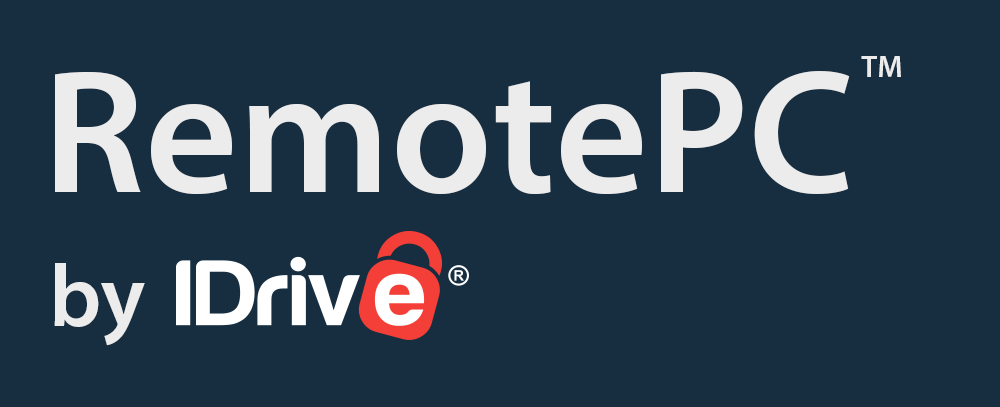 RemotePC
The Verdict
RemotePC by iDrive is the easiest remote PC access software to implement for your business. Setup involves a few quick and easy steps, the interface is clear and straightforward, and RemotePC offers fast connection and transfer times.
View all our recommendations on our reviews of the best remote PC providers.
One of the uses for remote PC access software is as an IT solution. RemotePC allows your IT team to deliver fast, effective service whether your employees are spread across the globe or are closer to your office. It's for these reasons (and others listed below) that we recommend RemotePC as the easiest remote PC software application to implement.
RemotePC Pricing and Software Plans
RemotePC offers five different pricing plans. The price of each plan is a flat annual fee and is based on the number of computers you plan to support. There are no additional fees or hidden monthly charges. While some plans center around personal or small team use, you'll find plans that fit the needs of enterprises and IT departments.
Free plan: Intended for personal use only, RemotePC's free plan includes one user license and access to one computer.


Consumer/SOHO plan: This plan, which costs $69.50 per year, comes with one user license and grants the user access to 10 computers. It includes unlimited concurrent sessions, file transferring and whiteboard access.


Teams plan: This mid-level business plan, which costs $499.50 per year, offers all the features in the Free and Consumer/SOHO plans with unlimited user licenses and coverage for 100 computers, plus the ability to organize groups and access to 24/7 email and chat support. You can opt to cover additional computers as needed, whether you need to support 200 on up to 1,000 computers. Rates range from $749.50 to $2,749.50 per year.


Enterprises plan: RemotePC's full-access plan provides all the features available in the previous plans, with unlimited user licenses and access to 100 computers. The enterprise plan, unlike the team plan, offers computer grouping, deployment and user permission restriction capabilities. This plan also costs $374.62, and like Teams, you can add additional computers to the plan.


HelpDesk plan: RemotePC's HelpDesk plan is primarily focused on IT usage. Under this plan, costs $499.50 per year, technicians (an unlimited number) can access unlimited computers to provide support for on-demand IT requests and to troubleshoot IT issues.
iDrive often offers discounted pricing on its plans. In addition, the company offers a free, 30-day trial. (You don't need to provide a credit card to sign up.)
Features
RemotePC offers several different services and features for remote PC access, including the following:
Browser-based installation: This is a software as a service solution and remote access happens through the web without needing to install software onto your computer. Installation, however, is required for unattended access.


Cross-platform access: RemotePC is compatible with a variety of platforms, including PC, Mac, iOS and Android.
File transfer: Transferring files is as easy as dragging and dropping selected files from your computer to the remote computer via an encrypted connection.


Session recording: For recordkeeping, RemotePC can create a log to record activity and web access. You can also record sessions and save them to your activity log.


Remote printing: You can print documents on the remote computer to your local printer. Computers offline in sleep mode or that have been shut down can be awakened via a LAN connection.


Grouping: Administrators subscribing to the team or enterprise plans can organize different groups and view their status to see if they're connected to the system and if they're currently online. Further, the enterprise version allows you to easily deploy and install the software onto networked computers and set roles and permissions for users.


Instant chat: RemotePC comes with a chat function so you can send employees, customer or clients an invitation to connect to your computer to work on a project together.
Scalability: RemotePC is easily scalable. You can upgrade any time, and you will receive a pro-rated rate for the remainder of that month. You can also downgrade by calling or emailing iDrive.


Customer service and resources: For businesses subscribing to the Teams and Enterprises plans, you can reach technical support via email and instant chat. In addition, RemotePC's website contains a knowledgebase with video tutorials and FAQs for all users.
Pros and Cons of RemotePC
Pros
One big benefit of RemotePC is the access you get to unlimited concurrent sessions – this is especially useful if you require multiple frequent connections at the same time, such as to conduct demos and group trainings.
Another great feature is the variety of accessibility options. You can enable an always-on access option, which gives you and authorized users access to a computer at any time. Another feature gives IT technicians one-time access to your computer using a unique access ID and key. Once the session is over, these credentials cannot be used to access the computer again.
We liked that RemotePC offers multiple resources, including video tutorials, FAQs and a blog, to help you learn more about the software.
Cons
If you plan to use RemotePC to transfer files, including large files, this application maxes out at 1.5GB per file. You can break up the file, but anything larger than 1.5GB – ideally less than 1GB – will have a significant lag time.
Second, although RemotePC is extremely scalable, with the Teams and Enterprises plan, the first option available to you is 100 computers. After that, the number of computers jumps to 200, 300, 500 and then 1,000. There is no option to add computers on an individual basis or smaller scale.
Although RemotePC is easy to implement and offers several technical support resources, 24/7 email and instant chat support are only available to those who purchase the team and enterprise plans – you do not have access with the free and consumer plans.
Ease of Use
RemotePC enables quick, 24/7 access to connected computers and devices. This solution works across all major operating systems and device types, including PC, Mac, iPhone and Android.
Installing and implementing RemotePC onto your devices is very simple. Most interactions require the user to click a link, and unattended access requires a one-time installation for continual access.
Security is supported by AES-256 encryption and two-factor authentication to ensure your computers cannot be accessed by outside parties. There is also an option to keep the remote computer's display blank as you work on it, all with the click of a button.
Image Credit: Suwat Rujimethakul / Getty Images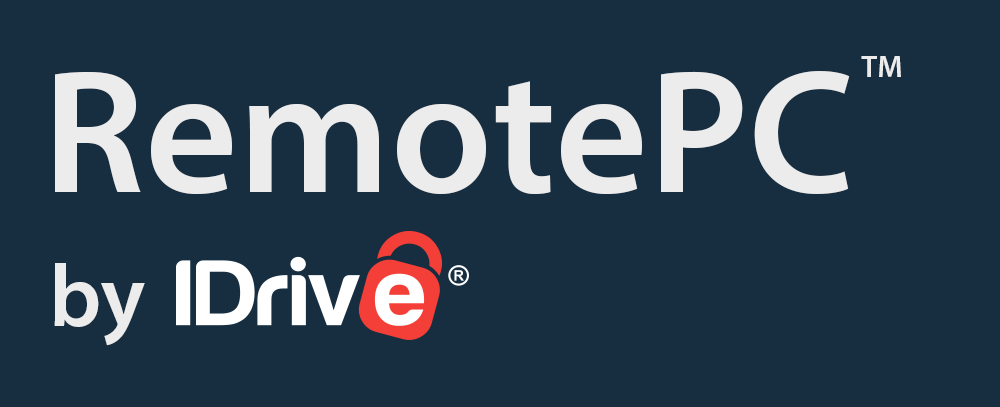 RemotePC
The Verdict
RemotePC by iDrive is the easiest remote PC access software to implement for your business. Setup involves a few quick and easy steps, the interface is clear and straightforward, and RemotePC offers fast connection and transfer times.

Skye Schooley
business.com Staff
Skye Schooley is a staff writer at business.com and Business News Daily, where she has written more than 200 articles on B2B-focused topics including human resources operations, management leadership, and business technology. In addition to researching and analyzing products that help business owners launch and grow their business, Skye writes on topics aimed at building better professional culture, like protecting employee privacy, managing human capital, improving communication, and fostering workplace diversity and culture.