Splashtop Remote PC Access Review
Hybrid remote teams are in the unique position of having employees working in and outside of the office. This working situation can be beneficial, but it can also raise security and collaboration challenges. These teams need a remote PC access solution that lets them securely connect a variety of devices and communicate with each other on them. Through its many plans and features, Splashtop does just that. With its device-agnostic platform, many remote functions, and advanced security settings, Splashtop is our choice as the best remote PC access software for hybrid remote teams.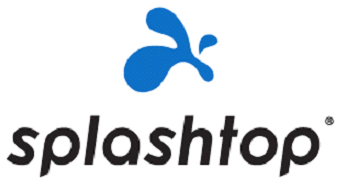 Splashtop Remote PC Access
The Verdict
Splashtop is our choice as the best remote PC access software for hybrid remote teams. It's compatible with nearly all platforms, it has multi-monitor navigation and collaboration tools, and all plans have advanced security settings.
Splashtop Editor's Score: 9.8/10
| | |
| --- | --- |
| Price/value | 9.8/10 |
| Features | 9.7/10 |
| Integrations | 9.6/10 |
| Ease of Use | 9.2/10 |
| Customer support | 9.8/10 |
Why We Chose Splashtop for Hybrid Remote Computer Access
Hybrid teams work not only from various locations, but also on various types of devices. Splashtop lets you remotely access these devices because it can connect to nearly any device type (Windows, Mac, Linux, Chromebook, iOS and Android). This means your staff can secure a remote connection regardless of what they're operating on. The ability to connect remotely to mobile devices is especially important in today's working climate that sees many employees using their smartphones and tablets just as much as they do their computers.
Another feature that stood out to us was Splashtop's security protocols. In addition to standard security measures like two-factor authentication and AES 256-bit encryption, it offers advanced control settings like copy and paste, file transfer, and remote print controls. We also found it helpful that it can send remote connection notifications to inform you of every occurrence. A hybrid workforce has the potential to increase a business's security risks, but Splashtop can mitigate those risks.
FYI: Advanced settings like granular privilege controls, group-based access permissions, and scheduled access are only available on the highest service plan.
We also like Splashtop for remote teams thanks to its collaboration tools. You can transfer files, chat between devices, remotely wake and reboot devices, and navigate across multiple screens at once. While these are somewhat standard features in the remote access industry, Splashtop also allows two users to remote into one device simultaneously.
What We Like About Splashtop
Splashtop implements advanced security measures.
You can easily upgrade or add to your plan if your team expands.
You can chat in and outside of remote sessions.
What We Don't Like About Splashtop
Splashtop only offers annual billing.
Splashtop must be installed on both devices before a connection can be established.
Ease of Use
Splashtop takes a little longer to implement than some other software options we reviewed, simply because it requires you to install the software on all devices you want to connect. However, the installation process is relatively simple, and Splashtop offers a step-by-step breakdown of the process that makes it even easier.
Once we were connected, we found the Splashtop interface highly intuitive. It is secure and rich with features, so you can perform a variety of functions within the software. The drag-and-drop file transfer, audio, multi-monitor navigation, whiteboard, and chat features make it easy to collaborate with others.
Features
Splashtop plans provide essential remote access functions like printing remotely, chatting between devices, recording sessions, and transferring files. However, Splashtop takes its functionality one step further by, for example, letting you transfer files without even starting a remote session. Here are some other Splashtop features that make it an excellent choice for hybrid teams.
Remote Wake and Reboot
Splashtop offers the ability to wake up and reboot devices remotely. This is great for accessing and managing remote computers when you're at the office – or office computers when you're at home. But for the remote wake to work, the remote computer must be connected to a LAN cable, it must support Wake-on-LAN (WOL), and another device on its same network must be turned on. Although these steps may seem lengthy, they are standard for this type of connection.
To reboot a remote computer, you simply select the action from your Splashtop app or web console. You have the choice between Normal and Safe Mode reboot. A few of the competitors we analyzed offer remote reboot and WOL capabilities, which are essential features for hybrid workforces that are constantly going back and forth between workplaces.
FYI: A solution that makes it easy to monitor machines remotely is critical in today's working environment, where working from home is a common practice.
Multi-Monitor Navigation
Multi-monitor navigation is one way for hybrid teams to collaborate successfully, and Splashtop offers this in multiple ways. For example, you can view multiple remote screens at the same time. We noticed that this feature is somewhat common among competitors. Still, we like how Splashtop lets users view a variety of multi-monitor systems, including multi-to-one and multi-to-multi.
Additionally, the software allows two team members to remotely access a computer at the same time. This can be essential for hybrid teams that collaborate on projects or presentations from various locations. Not all of the remote access solutions we looked into have this capability.
Security
When your team is connecting various in-office and at-home devices, secure connection is key. Splashtop offers all the industry-standard security settings, like two-factor authentication, TLS 1.2 with AES 256-bit encryption, device authentication, and multilevel password security. We like that Splashtop also has several control settings to help you manage your security levels, such as screen blanking and auto-locking, idle-session timeouts, copy and paste controls, file transfer controls, and remote print controls.
Tip: Use your remote PC software to establish proper patch management protocols that ensure your team members' computers always have the highest security settings.
We were impressed that Splashtop offers a few other less-common security settings that can be helpful for hybrid workforces, including remote connection notifications, Streamer-locking configurations, proxy server authentication, and digitally signed applications.
Pricing
Splashtop has one of the largest selections of software plans among the companies we reviewed. It has multiple service plans for businesses and individuals, managed service providers, education facilities, and IT, support, and help desks. Splashtop offers three tiered plans for business access plans specifically: Business Access Solo, Business Access Pro, and Business Access Pro Volume Licenses. Each plan varies in how many devices you can access and what features you get.
Splashtop pricing for business access plans ranges from $5 to $8.25 per user per month, placing it among the most affordable software we reviewed. We like that Splashtop offers a seven-day free trial, but some competitors offer 14- to 21-day free trials. In our research, we discovered that some competitors also offer monthly billing, whereas Splashtop only offers annual billing.
Implementation and Onboarding
We found signing up for a Splashtop account to be relatively simple. You just input some general information and you're ready to start your seven-day free trial. Once you create your account, you can invite your team members to set up their own accounts. Implementing Splashtop requires a few steps, so each user will receive instructions.
Unlike some competitors we analyzed that offer connections via web browsers, Splashtop must be physically installed onto each device you want to connect to remotely. You must install the Splashtop Business app on the devices you want to remotely control other devices from, and then install the Splashtop Streamer app on the Windows and Mac computers you want to control remotely.
After each app is installed, you can sign in to the same account and then select the computer you want to control. From here, your connection should be secured.
Tip: If you don't see the desktop you want to remotely control on your list, try refreshing your computer list and it should appear.
Customer Support
Splashtop offers a wide variety of online resources for users. It has blogs, case studies, webinars, demo videos, COVID-19 resources and a support center. If you need to speak with a representative, you can contact Splashtop by phone, email, and webchat.
Limitations
One potential drawback of Splashtop is its billing structure. Splashtop plans are only available with annual contracts. Although this is common within the industry, some competitors offer monthly pricing. If you are seeking a month-to-month agreement, check out our Zoho Assist review or our GoToAssist review.
Another possible drawback is for Linux users. While you can use Splashtop to remotely access Linux devices, you may run into errors if you use a Linux device to control another machine remotely. This limitation is also common in the remote access industry, but if your team primarily uses Linux, you may want to read our review of ConnectWise Control to learn about a Linux-friendly solution.
What Is Remote PC Access Software?
Remote PC access software is a platform that can remotely connect two or more devices together, regardless of where they are located. It is often used for remote technical support, offsite device access, online courses and collaboration. Although remote PC access software can be an on-premises solution, many companies offer cloud-based platforms for convenient connections. The top remote access software is secure and has features like drag-and-drop file transfer, session recording, remote printing, remote reboot, text and VoIP chat, and multi-monitor navigation.
Methodology
We spent countless hours researching and analyzing remote PC access systems to identify the top solutions on the market. We looked at features, pricing, integrations, usability, security and customer support, and we even got hands-on experience with demos and product videos when possible. When looking for the best remote PC access solution for hybrid remote workforces specifically, we prioritized usability, security, and collaboration tools.
FAQs
Is Splashtop safe?
Yes, Splashtop implements a wide variety of safety measures to ensure your remote connections are secure. In addition to industry-standard security measures like two-factor authentication, Splashtop offers advanced settings like 24/7 intrusion detection and defense, remote connection notifications, and proxy server authentication.
Does Splashtop work on Linux?
Yes and no. Splashtop users can remotely access and control a Linux device using their Windows, Mac, Chromebook, iOS, or Android device. However, you cannot remotely access other devices from a Linux device.
Bottom Line
We recommend Splashtop for:
Hybrid and remote teams
Businesses seeking affordable software
We don't recommend Splashtop for:
Businesses that want month-to-month plans
Linux users who want to control other devices
Image Credit: Suwat Rujimethakul / Getty Images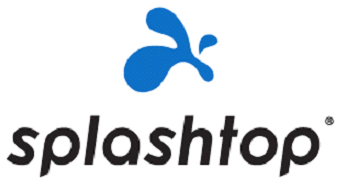 Splashtop Remote PC Access
The Verdict
Splashtop is our choice as the best remote PC access software for hybrid remote teams. It's compatible with nearly all platforms, it has multi-monitor navigation and collaboration tools, and all plans have advanced security settings.

Skye Schooley
business.com Staff
Skye Schooley is a staff writer at business.com and Business News Daily, where she has written more than 200 articles on B2B-focused topics including human resources operations, management leadership, and business technology. In addition to researching and analyzing products that help business owners launch and grow their business, Skye writes on topics aimed at building better professional culture, like protecting employee privacy, managing human capital, improving communication, and fostering workplace diversity and culture.