Splashtop Review
Splashtop offers multiple remote computer access and support solutions with fast connections and multiple levels of security. Accessing a remote PC or Mac involves a few more installation steps than what other applications offer, but the step-by-step guide makes it easy to follow along and complete the steps within minutes.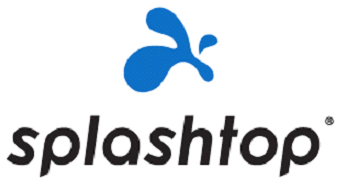 Splashtop
The Verdict
Aside from Splashtop's multiple authentication requirements, the software is easy to use and provides an uncluttered, streamlined interface.
View all our recommendations for remote PC access software on our best picks page.
The software can help you remotely access your Windows, Mac, tablets, iOS and Android devices. Splashtop's remote support product involves a simple deployment package, which allows you to send clickable links to your clients. Once you remote in, you can access any program on your remote PC and use it just as if you were sitting in front of the remote computer. This software is ideal for those using a graphics-heavy web design program, and it offers a high level of security with 256-bit encryption and multifactor authentication.
Splashtop Pricing and Software Plans
Splashtop offers multiple service plans, each specialized for specific remote access needs. Plans cover individuals and teams who need remote access, IT remote support, SOS help desk access and educational uses. Fees are billed annually, but the pricing structure varies. For instance, business remote access costs a flat monthly fee per user, while the remote IT support plan is based on a flat monthly fee per set of computers. Here's more about each plan:
Free personal plan: Designed to access your home and work computers, this plan gives you access to five computers or mobile devices. (There is a fee for iPad and iPhone versions.) Remote services are limited, and some features like file transferring aren't available.


Business Access Solo: This plan, which costs $5 per month (billed annually), grants access for up to two computers. Included features are file transfer, remote printing and session logging.


Business Access Pro: Designed for individuals and small teams, this plan costs $8.25 per month, per user. Each user can access up to 10 computers. It supports all of the solo features, plus concurrent sessions, multimonitor display, chat, remote wake and more.


Remote Support Plus: Geared toward IT technicians who need unattended access, this plan starts at $25 per month for unlimited technicians and 25 computers and goes up to $492 per month for unlimited technicians and 5,000 computers. Its features include remote wake, remote reboot, multimonitor display, unlimited concurrent sessions and drag-and-drop file transferring.


Remote Support Premium: Also designed for IT technicians needing unattended access, costs for the premium plan start at $40 per month for unlimited technicians and 25 computers and go as high as $1,000 per month for unlimited technicians and 4,000 computers. You get everything in the plus plan as well as configurable alerts, event logs, scheduled reboot and remote command.


SOS: This is a help desk plan for on-demand, quick support. This plan costs $199 per concurrent technician, per year. It supports unlimited devices.


SOS +10: An upgraded version of SOS, this plan costs $219 per concurrent technician, per year. It supports unlimited devices and up to 10 unattended computers per tech license.


SOS unlimited: For $399 per concurrent technician, per year, you provide support for unlimited devices and unlimited unattended computers per tech license.


Splashtop Classroom: This basic platform is great for teachers to mirror their computers to up to 40 students. It costs $29.99 per teacher, per year.


Mirroring360: Teachers and students can use this program to mirror content, ideas and apps. Costs start at $11.99 for one receiver license. Additional plans are available.
Splashtop offers a seven-day free trial. For business access, this free trial is accessible for up to two users.
Features
Splashtop offers several different services and features for remote PC access, including the following:
Installation: Accessing Splashtop is as simple as downloading the program onto each device and then logging into the devices using your Splashtop ID and password.


Cross-platform access: You can access devices that run on Windows, Mac, Chromebook, iOS or Android.


Security: Splashtop offers TLS and 256-bit encryption with multifactor authentication. You can authenticate devices utilizing multiple second-level password options and lock the remote keyboard and blank the remote screen.


File transfer: You can drag and drop files up to 64GB. (Many of the applications we evaluated have a lower file size limit.) You can even transfer files without starting a remote session.


Session recording: Splashtop supports recordings, and they can be saved to your local computer.


Remote reboot and wake: You can remotely reboot your device in normal or safe mode. You can also remotely wake up your computer (as long as the remote device supports wake-on-LAN, is connected via a LAN cable and another computer on the same network is powered on).


Deployment: You can create your own deployment package that generates an installation link employees or clients can click on. This permits you to quickly mass deploy when needed.


Communication: You can chat between remote and local devices whether you are inside or outside a remote session.


Scalability: If you need to upgrade your plan, you can do so online, and Splashtop will prorate the difference.


Customer service and resources: Splashtop offers a searchable knowledgebase, video tutorials and step-by-step guides. For more in-depth help, you submit a ticket or call or live chat with a technical support rep.
Pros and Cons of Splashtop
Pros
Splashtop is transparent with its pricing and the features included in each plan. The list of features included in each plan is exhaustive. Splashtop separates its plans by use case, which is especially helpful for the different types of professional who will use the software. Each plan lists the features, and the pricing structure is designed to be affordable for the types of businesses (businesses, educators, IT teams) purchasing the software.
We were impressed with Splashtop's mobile platform, which is as easy to use as the desktop program. Further, the mobile platform offers many of the same capabilities, which was a rarity among the remote PC access solutions we evaluated.
Cons
Although Splashtop offers a free trial, it is only for seven days. Most of the remote access programs have a 30-day trial period.
Although Splashtop's mobile platform is intuitive, its iOS app does not yet support French and Italian. The language for Windows, Mac, and Android apps automatically changes based on the language set on the computer or device (e.g., English, Spanish, Portuguese, Japanese, German, Simplified Chinese, Italian or French). The iOS app supports all of those language except Italian and French, and the web console automatically switches to match the web browser's preferred language setting. Splashtop's iOS apps are programmed to do the same; however, they don't currently have the capabilities for French and Italian.
Ease of Use
Downloading Splashtop is convenient since you don't need an IP address to access the host computer, and there are step-by-step guides to walk you through the process. Still, it can be tricky installing the correct software onto each device, as there are different links available for the remote and local computers coupled with multiple login factors that you must work around. Once you get past the download and login process, the software is easy to use. It provides an uncluttered, well-organized interface with access to many features that competing applications lack.
Splashtop is a good choice for telecommuters, IT professionals and teachers. While installing a remote desktop connection can be confusing at first, the platform provides many useful resources and support to answer your questions. Speed and security are its strong points, so if your work calls for these features, Splashtop is worth checking out.
Image Credit: Suwat Rujimethakul / Getty Images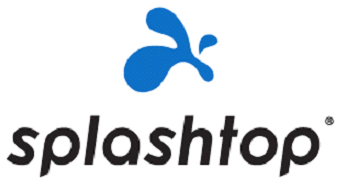 Splashtop
The Verdict
Aside from Splashtop's multiple authentication requirements, the software is easy to use and provides an uncluttered, streamlined interface.

Skye Schooley
business.com Staff
Skye Schooley is a staff writer at business.com and Business News Daily, where she has written more than 200 articles on B2B-focused topics including human resources operations, management leadership, and business technology. In addition to researching and analyzing products that help business owners launch and grow their business, Skye writes on topics aimed at building better professional culture, like protecting employee privacy, managing human capital, improving communication, and fostering workplace diversity and culture.