Winning business owners know financial management is one of the most critical factors in a company's success. An accounting cycle is one of the best ways to keep track of your business's finances. It creates simple, organized financial data that external parties – such as investors – can easily interpret.
The accounting cycle tracks each transaction from the moment of purchase until the date it's added to a financial statement. This eight-step process, usually completed through accounting software, is a great way to get more time in your day to focus on growing your business while protecting your assets from theft. By maintaining the accounting cycle consistently, you will notice balance discrepancies at a glance. 
Here's a look at the accounting cycle and its eight-step process. 
Editor's note: Looking for the right accounting software for your business? Fill out the below questionnaire to have our vendor partners contact you about your needs.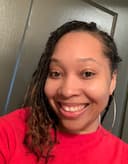 Dachondra Cason
Contributing Writer at business.com
Dachondra Cason is a freelance writer and business consultant in Atlanta, GA. She has over 8 years of professional experience, with a focus on finance and small businesses. Topics she has covered include creating effective business plans, fraud prevention, and digital marketing. She has also written creative content including celebrity cookbooks, plays, and social media campaign material.