If your sales are down, you may assume you need to drive more traffic to your website. After all, more eyes on your products or services will translate to more sales, right?
Sadly, this isn't always the case. Many factors affect your sales beyond boosting website traffic. For instance, if you're targeting the wrong audience or don't have a sales funnel in place, more traffic won't help.
Before you start trying to drive more traffic to your website, ensure you're effectively converting your current audience. We'll explore the steps you need to take to make money off your website traffic.
How to make money off web traffic
If you have traffic coming to your website, you've already built an audience – and an audience can be a powerful tool for marketers and business owners.
However, what you do with that audience will determine your sales. Here are the ways most businesses make money off their web traffic:
Ads: Many business owners start with ads because they allow you to see an immediate return on your investment. You'll earn money every time a site visitor clicks on one of your ads. However, you must have substantial traffic to generate significant returns from ads.
Sales CTAs: A call to action (CTA) tells a website visitor the next step they should take after visiting your site. A CTA is conversion-based, pointing the visitor toward the next step in the buyer's journey. For instance, after reading a blog post, you could invite your customers to schedule a sales call with you.
Lead generation: If you run a service-based business, you may use your website as a lead-generation tool to support your business development activities. When your audience signs up for your email list, you put them into a nurture sequence to convert them to customers over time.
Brand building: Use your website to build your company's brand. Most companies do this by developing thought leadership content on their blog posts. Brand building is a long-term strategy, so results will take time.
Content marketing methodology
Content marketing is one of the most effective ways to turn website visitors into customers. We'll examine the four steps you'll take using the content marketing methodology.
1. Attract.
Any time you're starting a new marketing strategy, you must be very clear about whom you're trying to attract. Determine a specific target audience and think about the type of content they'll be interested in reading.
One of the best ways to find new website visitors is through your blog. Think about your target audience's interests and what they're searching for, and then write blog posts that answer questions related to those topics.
This blog post strategy will help you rank your articles for critical key phrases, helping more people find your website. Once someone reads your blog, you begin converting them into a qualified lead.
Here are a few ways to create engaging blog content for your audience:
Use infographics. Infographics condense a lot of helpful information into a highly shareable graphic. Plus, they're visually appealing and an excellent way to break up lengthy blog posts.
Partner with other bloggers. Another way to attract more visitors to your site is partnering with other bloggers. See if they're interested in featuring your content with a link back to your website or swapping guest posts.
Utilize social media. You should always use social media marketing to promote your blog content and drive traffic to your site. The more engagement you receive on your social media posts, the more likely it is you're reaching the right audience.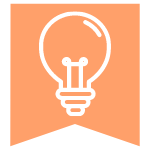 Tip: Some good social media post ideas are FAQs, team member spotlights, thought leadership articles, and quotes that will resonate with your visitors.
2. Convert.
Once you've attracted potential customers to your website, you need a way to capture their information. Capturing visitor information is the best way to turn anonymous visitors into qualified leads who may purchase your products or services in the future.
The easiest way to capture visitor information and build an email list is to invite visitors to sign up to receive additional information and resources.
For example, let's say someone found your site through a blog post titled "10 Design Mistakes to Avoid When Building Your Website." At the end of the blog post, you could invite them to download your free e-book on a similar topic and receive information from you in the future. They'll receive access to helpful information, and you retain their contact information for future email marketing efforts.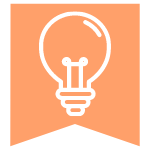 Tip: Other ways to grow an email list and use it effectively include making your content easily shareable, hosting a contest, and segmenting your email list to make your messages more targeted.
3. Close.
Once someone joins your email list, you begin the process of turning them from a subscriber into a paying customer via email marketing.
Email marketing is the best way to build a relationship with your audience. By sending your subscribers a predetermined email sequence, they get to know you and your company. When they're ready to purchase, you'll be top of mind.
Here are a few tips for standing out in your email marketing:
Make it personal. Personalization is the key to audience trust. You should have different email sequences geared toward different customer types.
Share helpful information. Continue sharing helpful information about your products and services so that your audience understands what sets your company apart.
Send them other types of content. Send your audience links to other content they may find helpful. Ensure everything you send moves them further down the sales cycle.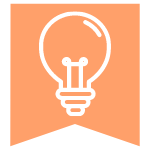 Tip: Are you interested in giving email marketing a try but unsure which service provider to use? Read our reviews of the best email marketing services to compare prices and features.
4. Delight.
Finally, think beyond that first sale. Your ultimate goal is to create a satisfied customer who will be happy to buy from your company again and again.
When you use inbound marketing correctly, you'll find and keep the sale. You'll also create excited customers who recommend your products and services to their friends and family.
You'll also open up opportunities to cross-sell and upsell your current customers, increasing the lifetime value of each customer.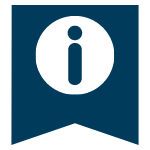 FYI: Some principles of delightful customer service are going above and beyond, having a knowledgeable customer service staff, surprising your customers, and gathering feedback.
Finding the right audience is a win-win
Turning website visitors into paying customers is a straightforward process when you develop an effective inbound marketing strategy. Since most people use the internet to search for what they need, your focus should be on attracting, converting, closing and delighting the right people.
Matt Byrom contributed to the writing and research in this article.