Oracle Review
By Business.com Editorial Staff
Last Modified: May 20, 2019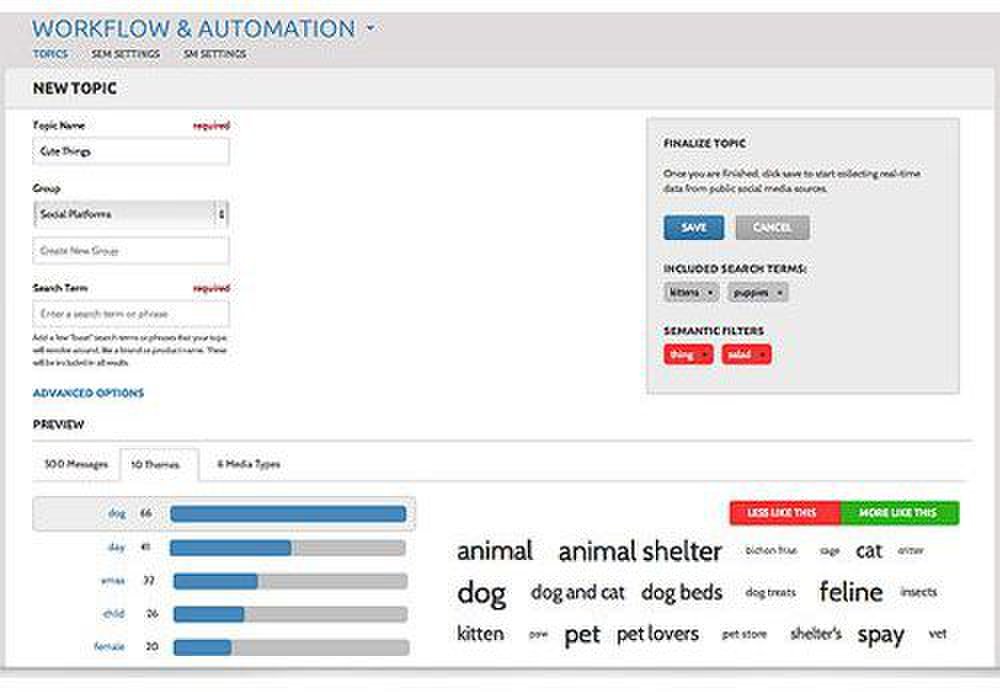 Oracle image: You can easily set up new topics and organize them for easy access to the information you need.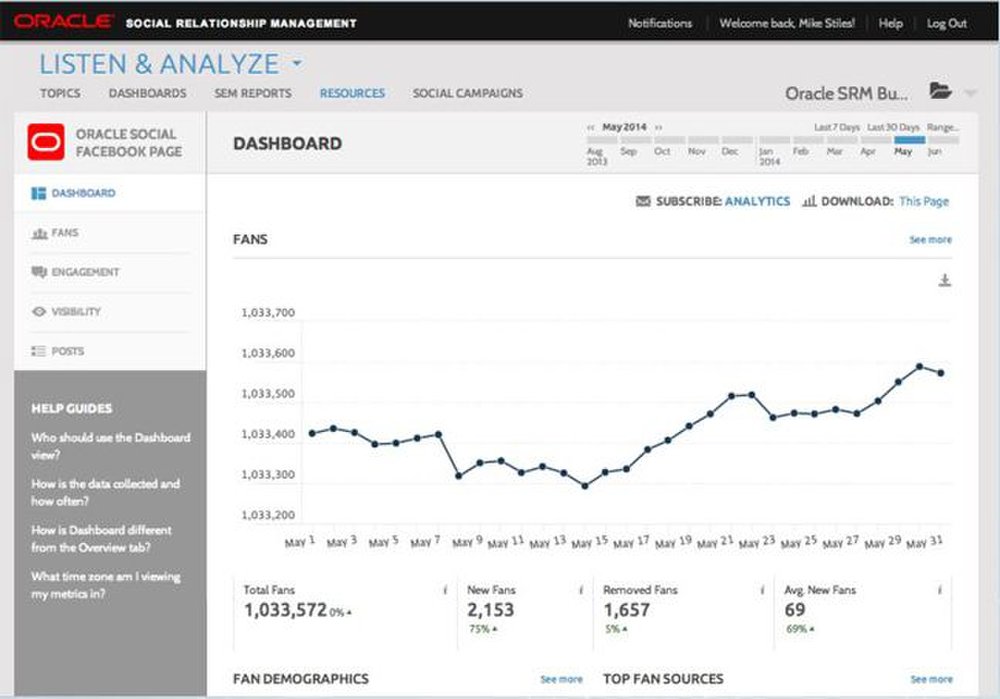 Oracle image: The software has a sentiment accuracy rating of 70% to 80%.
Oracle image: The analytics section gives you graphical representations of your data and can compare across multiple fields.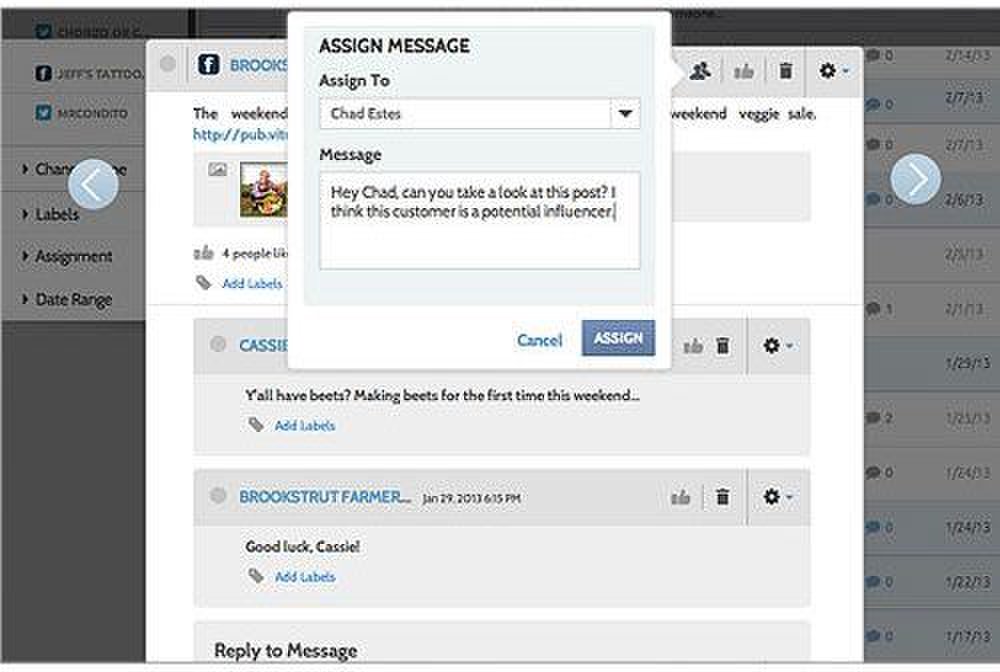 Oracle image: This software lets you manage workflow by assigning others to respond to messages. It also lets you set up forwarding and prioritization rules.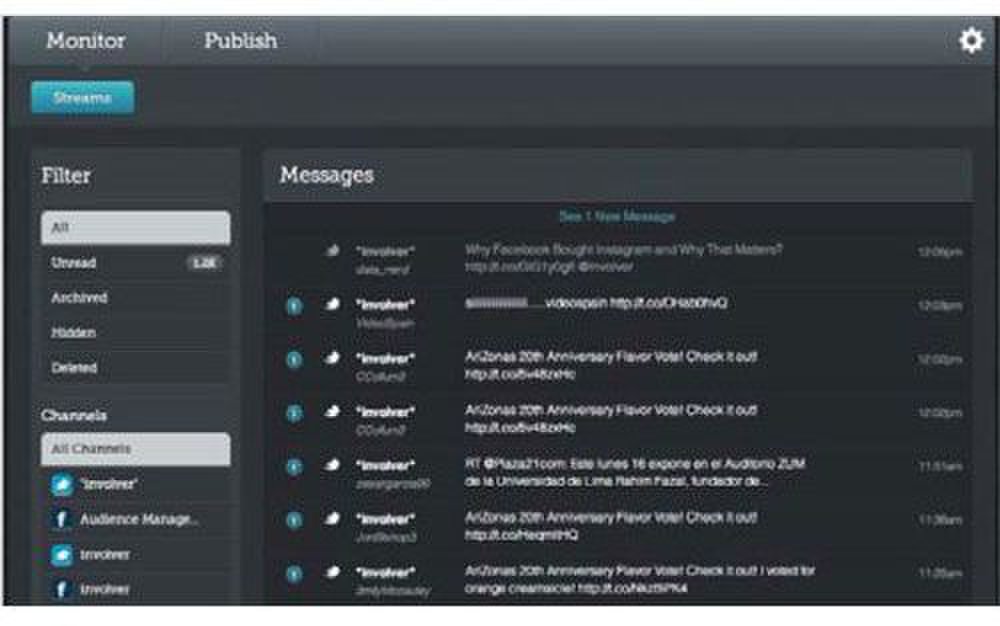 Oracle image: The conversation suite lets you monitor and respond to messages from your social media channels, including direct messages.
Oracle is a large company with social media monitoring and engagement packages priced for businesses looking for a way to get their fingers on the pulse of the internet. Its social relationship management program, Oracle Social Cloud, provides comprehensive social listening and analysis, plus a full range of back-office and social engagement features. Combined with a full suite of support options that include professional forums, this service is pricier than most social media monitoring software but well suited for enterprise-level businesses.
Oracle Social Cloud's social media monitoring system listens to over 40 million sites a day in over 28 languages across the globe. These include blogs and news sites, social media networks, and video and image sites. It combines Latent Semantic Analysis (LSA), Natural Language Processing (NLP) and its own proprietary algorithms to augment your keywords when picking out slang. According to Oracle, LSA has an accuracy of up to 94% in judging the emotion behind a statement, while NLP has 64% accuracy. Combined with its own algorithms, it claims a conservative 70 to 80 percent accuracy based on in-house testing.

This software has excellent social analytics. It can read cues for profession and education as well as identify the usual demographics, and it can integrate with several third-party analytic tools. It maintains all your data in an archive so you can track trends.
Oracle has a full social engagement arm. It emails you if there is a spike in activity, and you can set rules for prioritizing posts you see in your stream or for forwarding certain posts to other departments. The software is mobile responsive. You can post individual replies from the software, plus schedule posts across some or all of your social media platforms. You can assign and collaborate with others to respond to people who have posted complaints, kudos or items of interest.
Integration drives Oracle's mission. It has prebuilt connectivity with all its own customer service products, including marketing, service and commerce, making it an excellent all-in-one solution. It also has application interface programming to integrate Oracle Social Cloud data to outside web analytics software.
Your dedicated account manager is matched to your business to give you personalized service. The website has a great deal of information, such as FAQs, white papers, a blog and specialized training. Topics and training aren't limited to the software or social media monitoring. There are forum communities for users in different areas of expertise, developers who use the software and community leaders.
Oracle offers a multitude of social media management and commerce solutions, including a social relationship management cloud. As a result, you can find not only excellent monitoring and analysis tools, but also a strong social engagement arm and integration with other features, both within the Oracle suite and outside it.

Ready to choose your The Best Social Media Management and Monitoring Tools of 2019? Here's a breakdown of our complete coverage:

Business.com Editorial Staff
The purpose of our community is to connect small business owners with experienced industry experts who can address their questions, offer direction, and share best practices. We are always looking for fresh perspectives to join our contributor program. If you're an expert working in your field – whether as an employee, entrepreneur, or consultant – we'd love to help you share your voice with our readers and the Business.com community. We work hard to only publish high-quality and relevant content to our small business audience. To help us ensure you are the right fit, we ask that you take the time to complete a short application: https://www.business.com/contributor/apply/ We can't wait to hear what you have to say!