Truist Review

Truist formed following the merger of SunTrust Bank and BB&T Bank, is a traditional lender that offers a wide variety of U.S. Small Business Administration (SBA) loans, term loans, lines of credit and equipment financing. Both banks that formed Truist have years of experience working with the SBA as preferred lenders, and Truist is the only traditional bank on our list of best picks. SBA loans are a popular loan choice among business owners, offering low interest rates and flexible terms. You are required to provide a lot of documentation to get approved for an SBA loan. A lender with experience navigating the process can prove invaluable, which is why we selected Truist as the best lender for SBA loans.

Truist
The Verdict
Truist understands the ins and outs of SBA lending, and is, in fact, an SBA preferred lender. You won't get 24-hour funding, but you will get a wealth of help and advice as you navigate the SBA loan process.
Truist Summary
| | |
| --- | --- |
| Collateral | 8.5 |
| Online application | 5 |
| Quick funding | 8.5 |
| Strict credit requirements | 7 |
| Variety of loan types | 9 |
| Editor's score | 7.6 |
Pricing: Rates and Terms
With Truist, you can apply for a SBA 504 loan, an SBA 7(a) loan and an SBA Express Loan.
An SBA 504 loan is best suited for business owners who need long-term funding to purchase commercial real estate, cover startup costs or for construction and renovations. You're not required to contribute as much equity with a 504 loan compared to the SBA's other conventional business loan. You can borrow up to $10 million, and repayment terms on Truist's SBA 504 loans last as long as 25 years. The interest rate on this loan is fixed.
An SBA 7(a) loan is geared toward growing business owners who need funding for a variety of reasons, from buying inventory to using the funds for additional working capital. You can borrow up to $5 million, and the repayment terms last five to seven years for working capital and up to 25 years for real estate loans. Fixed asset and equipment loans have terms that go up to 10 years.
The SBA Express loan, or line of credit, is for small business owners who need fast access to cash. These loans require less documentation from borrowers and have a quicker turnaround time. It requires less of a down payment than conventional business loans and has repayment terms that last up to 10 years. You can borrow a maximum of $250,000.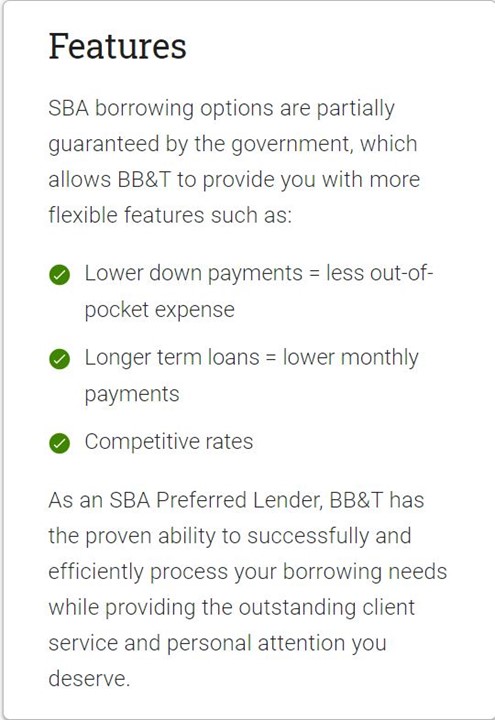 The SBA backs most of these small business loans, which enables Truist to offer borrowers lower down payments, longer-term loans and competitive rates.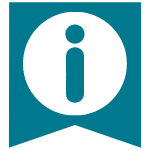 Did you know? When you take out an SBA loan with Truist, you get a dedicated bank advisor who can help you manage your finances and provide you with insights to help your business run more smoothly.
Term Loans
Truist offers short- and long-term loans with fixed or variable interest rates and varying repayment terms. These loans are eligible to small businesses that are financially sound and need cash to fund a specific project. Depending on the amount you're borrowing, terms can last 20 years.
Equipment Financing
Truist provides 100% financing for small business equipment, helping you preserve cash flow. You can finance $250,000 to more than $50 million. Rates can be fixed for the full term of the lease. There are minimal to no closing costs. At the end of the lease, you have the option to purchase the equipment. These are some of the items and equipment you can finance:
Cars, trucks and vans
Computers and other technology
Construction equipment and heavy machinery
Industrial machines and tools
Medical equipment
Office equipment, furniture and fixtures
SBA Export Working Capital Loans
Truist can help you enter a new export market or expand in an existing one with its SBA Export Working Capital loans and SBA Export Express programs. Truist has a team of experienced trade finance specialists, provides competitive rates and offers flexible financing terms.
Line of Credit
Truist offers traditional lines of credit, other than the SBA Express option, for business owners who need access to cash for a short period of time. Lines of credit are designed for short-term uses, such as to build up inventory to meet peak demand or to supplement your working capital. With Truist's line of credit, you are preauthorized to borrow up to a specific set amount. The money is secured by your business's assets. The bank has an unsecured option if you meet certain requirements. Interest only accrues on the money you draw from your line of credit.
Loan Process
Truist is a traditional bank; therefore, its application process differs from many of the alternative lenders we reviewed. The bank doesn't have an online application. You can either call Truist to apply, or visit a branch. That isn't a bad thing when applying for an SBA loan. This isn't overnight funding, like you can get with an alternative lender such as Rapid Finance.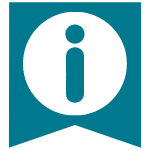 Did you know? Applying for an SBA loan requires you to provide a ton of documentation. The process can take several weeks before you have the money in your account, if you are approved.
Qualifications
To be eligible for an SBA small business loan, you must meet certain qualifications depending on the loan. Here are the criteria you will need to meet for Truist's SBA-backed loans:
SBA 504
Operate as a for-profit company in the United States
Have a tangible net worth of $15 million or less
Have an average net income of less than $5 million after federal income taxes for the two years preceding your application
SBA 7(a)
Operate as a for-profit business
Qualify as a small business, as defined by the SBA
Operate in the United States
Own a reasonable amount of invested equity
Used alternative financial resources, including personal assets, before seeking financial assistance
Demonstrate a need for the loan proceeds
Use the funds for a sound business purpose
Not delinquent on existing debt obligations to the U.S. government
SBA Express Loans
Operate as a for-profit business
Operate within the U.S.
Be in operation for at least two years
Qualify as a small business according to SBA size standards
Demonstrate a need for financing
Have financed the business through alternative means
Able to demonstrate the funds will be used for sound business purposes
Not delinquent on debt obligations to the federal government
Collateral
For SBA 7(a) loans, the SBA does not require collateral if the loan is under $25,000. For loans above $350,000, the SBA encourages the lender to collateralize as much as possible up to the amount of the full amount of loan. For the SBA's Express loans, collateral isn't required. It is up to the discretion of the bank.
Time Until Deposit
The time it takes between applying for an SBA loan and receiving funding can be several weeks. It's not uncommon to wait eight weeks in some cases. Express loans are processed quicker, but the loan amounts cap at $250,000. If you need the money quickly, an SBA loan is not for you.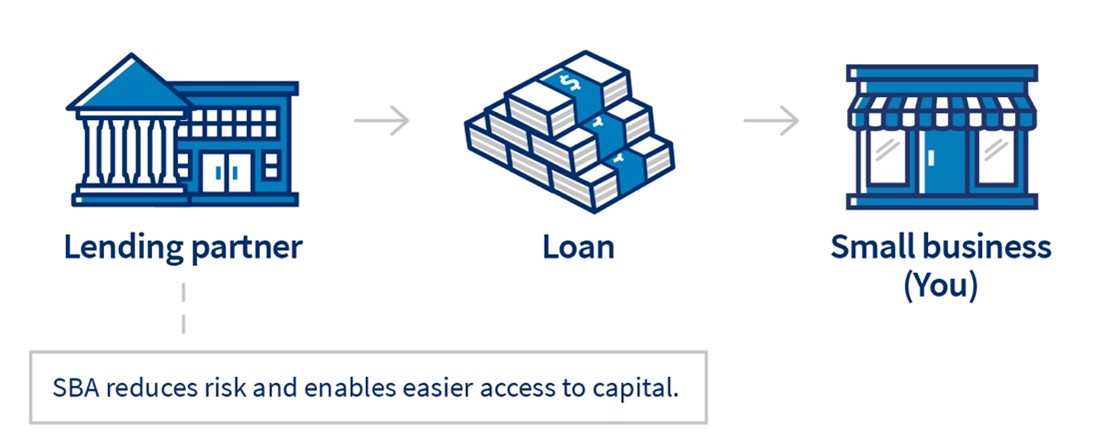 Special Documentation
Since the SBA guarantees much of the loan, it wants to know who it is lending to. Expect to provide the following documents about you and your business, including:
A statement of personal history (SBA Form 912)
A personal financial statement (SBA Form 413)
Personal records of past loans you've applied for
Names and addresses of all your subsidiaries and partners
Resumes for all business principals
Business overview and history that explains why you need an SBA loan
Business financial statements
A profit and loss statement current within 90 days of your application
Supplementary profit and loss schedules from the last three fiscal years
Business records of loans you've applied for
Three years' worth of signed business and personal tax returns for all of the business's principals
Business certificate and license
Copy of property leases or deeds
Projected financial statements
One-year projection of income and finances
A written plan that explains how you will reach revenue projections
Truist Pros
If you are interested in an SBA loan, you want to work with a lender that has experience and a proven track record, and that is where Truist comes in. It is an SBA preferred lender, which means it has demonstrated it is committed to providing quality service.
Truist offers several different SBA loan types which we like, and it gives you the option to work with an advisor. If you are interested in borrowing for an export business, it has an experienced team of trade finance experts.
We also like that Truist offers non-SBA loan. This helps ensure that regardless of your financing needs, Truist has a loan option for you.
Truist Cons
For time-crunched small business owners that, Truist's traditional approach to lending may not be appealing. There is no online application, same-day funding or an instant quote. You have to build a relationship with a Truist advisor, which requires time. If you are in need of immediate funding, Truist may not be well suited for you.
In addition, you need to be prepared to provide a lot more documentation for an SBA loan with Truist than you would if you were seeking a loan from an alternative lender. However, if you are not pressed for time and can bear through what can be an exhaustive approval process, you can wind up with a loan that has significantly more favorable terms.

Truist
The Verdict
Truist understands the ins and outs of SBA lending, and is, in fact, an SBA preferred lender. You won't get 24-hour funding, but you will get a wealth of help and advice as you navigate the SBA loan process.

Donna Fuscaldo
business.com Staff
Donna Fuscaldo is a senior finance writer at business.com and has more than two decades of experience writing about business borrowing, funding, and investing for publications including the Wall Street Journal, Dow Jones Newswires, Bankrate, Investopedia, Motley Fool, and Foxbusiness.com. Most recently she was a senior contributor at Forbes covering the intersection of money and technology before joining business.com. Donna has carved out a name for herself in the finance and small business markets, writing hundreds of business articles offering advice, insightful analysis, and groundbreaking coverage. Her areas of focus at business.com include business loans, accounting, and retirement benefits.