As a small business owner, you likely understand how proper resource management can mean the difference between a thriving business and a struggling one. While cash flow, supplies and inventory are all resources that come to mind, one of the most important things small business owners need to be aware of is time.
As you add more people to your staff, their hours worked – and, by extension, their productivity – can be measured with the help of either a physical employee timeclock or a timeclock app. Couple that with the fact that timeclocks can integrate with payroll software, and you have an important tool that could save your business thousands of dollars.
As with most modern business tools, many factors matter when you're determining the best timeclock for a small business, since numerous options are available. Whether you want a biometric timeclock physically installed onsite or a cloud-based solution that your employees can use to clock in and out on the road depends on your business's structure, payroll system, and needs. As you search for the right timeclock solution, here are some questions to consider before you commit.
Editor's note: Looking for the right time and attendance system for your business? Fill out the below questionnaire to have our vendor partners contact you about your needs.
Why is an employee timeclock so important for small businesses?
If you don't have employees lined up when your business launches, or if your employees don't work on an hourly basis, then it makes sense to hold off on a time and attendance system. However, most early business models require some form of hourly labor, so as your staff grows and more people contribute to your company, you'll want to implement some sort of time and attendance software solution.
A good timeclock is important for small businesses for several major reasons. 
1. It ensures accurate compensation.
Firstly, timeclocks are a fair and equitable way to ensure your employees are being paid what they're owed. A good timeclock and attendance software app can also simplify tasks like employee scheduling and payroll for managers.
2. It prevents time theft.
Timeclocks also reduce the risk of employee fraud and time theft by highlighting inconsistencies in a worker's clock-in and clock-out habits. In a survey of 1,000 employees by QuickBooks, 49% admitted to committing time theft, with 46% admitting to "adding between 15 and 60 minutes" to their timesheets. Shockingly, 3% said they added more than an hour of unworked time to their timesheets. Willful or accidental malfeasance can cost a business thousands of dollars in wages and lost productivity.
3. It helps with payroll tracking. 
Another important function of timeclocks is accurately tracking your payroll. The ability to implement your paid time off (PTO) policy in a way your full-time and part-time employees understand makes for a seamless workflow. Many timeclocks allow you to program your payroll policies into their parameters, automatically handling any required calculations and reducing the time you spend on payroll.
4. It manages attendance. 
A good time-tracking app will alert you to any attendance inconsistencies that crop up. Sometimes employees show up to work late, leave work early, or are regularly "sick" on certain days. While some of those instances might be coincidences, there are people who take advantage of lax attendance policies. Frequent absenteeism costs your company money by driving up labor expenses, so a system that lets you identify and deal with problems as they happen will save time and money.
5. It manages labor costs.
Most modern timeclocks offer real-time data. Once implemented, time and attendance software can show you which positions are using up the most time, what your overtime costs are, and how your business compares to industry standards. With that information at your fingertips, you can adjust as needed to keep your labor costs reasonable.
Top timeclocks for small businesses
There are many types of timeclocks, including simple manual punch clocks and high-tech options with biometric authentication and facial recognition. Here are some of the best timeclock options for small businesses.
Best starter timeclock: uPunch Starter Time Clock Bundle 
This is a great starter timeclock set for small businesses. It comes with the uPunch HN3000 AutoAlign timeclock, 100 timecards, two keys, one timecard rack and one ink ribbon. If you are looking for a basic timeclock system to track employees' arrival times, breaks, lunches, and end times, this is a solid and affordable option. It is a punch-card system, so you will eventually need to buy additional timecards to restock, but the refills are quite inexpensive.
Best biometric timeclock: uAttend BN6000 Biometric Fingerprint Time Clock 
The uAttend BN6000 is a great entry-level biometric timeclock. Employees can clock in and out by scanning their fingerprints. 
Biometric technology is increasingly popular for timeclocks. Requiring employees to clock in and out with their fingerprints reduces the risk of time fraud, as employees cannot ask a co-worker to clock them in if they're running late or out after they've left early. 
Learn more about how small businesses can use biometric authentication.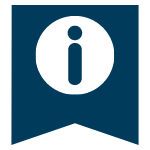 FYI: Biometric timeclocks produce more accurate time and attendance records, verifying that the correct employee is clocking in by analyzing unique physical features such as fingerprints. This eliminates the risk of employees clocking in for each other fraudulently.
Best PIN timeclock: TotalPass P600 Employee Time Clock
The TotalPass P600 is a PIN pad timeclock that allows employees to clock in and out by entering a four- to nine-digit PIN. The timeclock allows you to export payroll reports to popular payroll services such as QuickBooks and Paychex. It also supports a Web Punch feature that allows remote and hybrid employees to punch in online. 
Best multipurpose timeclock: Pyramid 3500 Time Clock & Document Stamp
This is a basic but reliable punch-card timeclock that also works as a document stamp. The Pyramid 3500 comes with 14 preprogrammed stamp settings. You can use this around the office to track time and attendance as well as faxed documents, mail and received requests.
Best time and attendance software for small businesses
Time and attendance software is a great alternative to a traditional timeclock. This is especially true if some of your employees work from home, as you'll need a way to track their hours and attendance.
Here are some top time and attendance systems to consider.
BambooHR
BambooHR is a comprehensive cloud-based HR platform with automated time and attendance features. You will have to purchase the time-tracking option in addition to the standard subscription fee.
The service's time-tracking tools include daily employee time entry, employee timesheets, automatic time and attendance reminders, approval workflow, automatic overtime calculations, and payroll reports. Learn more in our full review of BambooHR time and attendance.
QuickBooks Time 
QuickBooks Time is a mobile-friendly service that records the location of employees via GPS. It's a great option for field-based employees who need to visit clients or other offsite locations throughout the day. You can receive updates on employees' locations to see how they are progressing along their sales or service routes. Learn more in our comprehensive review of QuickBooks Time.
Clockify 
Clockify is a cloud-based time tracker that allows users to not only track their time worked, but also log their time spent on particular projects. If your business is in an industry where billable hours need to be tracked, this can come in handy. 
Clockify has a free plan for time tracking that includes access for unlimited users, unlimited projects, unlimited reports, customer support, apps and integrations. Free time and attendance options like this are a great way for small businesses to save money, but they often have significant limitations. Read about the pros and cons of free timeclocks to see if this option is right for you, or learn more about this particular software in our full review of Clockify.
When I Work
If your employees have variable schedules, consider using When I Work. This service is well suited for retail or restaurant employees with frequently changing shifts and unique scheduling needs. Read our full When I Work review to see if it fits your business's needs.
Timeclock FAQs
What kind of timeclocks are there?
Just as there are countless types of businesses out there, many time and attendance monitoring options are available. Physical devices installed at a central location, while seemingly old-school, are still common in some workplaces. More mobile work environments, however, have eschewed the classic punch-card system for app-driven models that let employees accurately calculate their hours worked regardless of where they are working from that day.
In light of these differences, here are some of the different styles of timeclocks available.
Punch-card timeclocks
Punch-card timeclocks have been around for a long time, going back as far as the turn of the 20th century, but they still see regular use in some workplaces. They require an employee to insert their timecard to be stamped with the exact time their shift starts and ends. Then a manager gathers all of the timecards and manually inputs the hours worked into the company's payroll.
Since this is an analog timekeeping method, managers need to make sure the data they enter is accurate, taking more time and effort to get payroll done.
Key card, barcode and RFID timeclocks
The next step up in terms of technological ability is a timeclock that relies on a key card, barcode, or radio frequency identification (RFID) technology. In these systems, the employee usually has an item that they keep with them at all times, like an employee identification badge that doubles as a key they swipe to start their shift. Whether it's a barcode that gets scanned or an RFID card that users tap or place near a dedicated scanner, this style of timeclock is usually connected to time-tracking software that automatically logs an employee's shift.
While this is an easier and faster way to count an employee's time on the clock, it also requires those workers to have their card or identification on hand. If they lose the credential or leave it at home, it can cause headaches for management. Another issue is that magnetic strips tend to wear out on swipe cards, so those have to be replaced every so often.
PIN- or password-based timeclocks
Some timeclocks require employees to input a username and password when they start and end their workdays. Certain devices even require a personal identification number (PIN) be entered instead, with the technology often working as a second form of identification to other entry methods like a barcode. The main issue with this system is that people sometimes forget their credentials.
Biometric timeclocks
They may sound like sci-fi technobabble, but biometric timeclocks are becoming a commonplace piece of technology. For the uninitiated, biometrics use a person's unique physical qualities to log in or access certain systems. The most common example of biometric technology is the fingerprint reader on many new cell phones. While that tech is great for keeping prying eyes away from your cell phone, it's even better for businesses worried about "buddy punching" occurring in their time and attendance systems.
Other forms of biometric systems include interactive voice response and facial recognition. The former requires workers to call a predetermined number and answer certain prompts to clock in and out. This format isn't as popular anymore, since a mobile device app can replace it. Facial recognition software also relies on a person's unique physical features, but cheaper models can be circumvented with a simple photograph of the person.
App-based/online timeclocks
Most people always have a smartphone with them, so it makes sense that many workplaces today use an app-based or web-based timeclock system. This method is most appealing to businesses that don't want to pay for or lease a physical timeclock for the office, or those that rely on remote workers. Most of the best payroll services come with either an online timeclock or separate app that employees can download and use at their own discretion. Some of those apps include geofencing, which allows the app to work only within a specified area, or records the employee's exact location when they clock in and out. The biggest boon of time-tracking solutions is that most people are inherently familiar with how to use an app on their phone.
While this is among the most convenient kinds of timeclock for most small businesses, it's also the easiest platform for workers to circumvent to commit time fraud and time theft.
How can I deter time theft?
Time theft is a major concern for most small businesses. Unless you implement a strict timeclock policy among your workers and adopt a clock-in process that eliminates the possibility of people fudging their hours, you run the risk of employees gaming the system. Many employees are guilty of time theft, and whether losing out on a few minutes here and there matters to your business is ultimately up to you.
If you're worried about the thousands of dollars you could lose to time theft, set a strong time and attendance policy that outlines the repercussions for dishonesty on a timecard. With a strong policy and effective timeclock system in place, you can mitigate potential losses. [Read related article: How to Prevent Employee Time Theft]
Are timeclocks affordable?
The out-of-pocket costs for a good time and attendance software program depend largely on the type of system you're looking to implement, along with several other factors. If you choose a software solution, decide if it's going to be hosted on your own servers or remotely. Factor in the number of employees who will use the system, the features you want, and whether you need a physical timeclock installed at your office.
Most timeclocks and attendance system fees are charged on a per-employee basis, meaning you'll pay for each person on the system, regardless of their title at your company. According to our research, cloud-based time-tracking systems range from $1 to $10 per employee per month, though the average is $3 to $5 per employee. You might also pay a base fee of $20 to $100, and there may be a monthly minimum, meaning you will have to pay at least a certain amount regardless of whether your workforce is large enough to meet that minimum.
Additional costs can include installation, setup, and training fees, depending on the provider and your needs. Our research shows that some vendors charge $100 to several thousand dollars for such fees.
On-premises systems are significantly more expensive upfront. We found that these systems can cost several hundred dollars to more than $10,000. Some providers charge licensing fees based on the number of employees on the system.
Physical timeclock devices can cost several thousands of dollars to purchase and install. You'll also spend more on physical items, especially once your employees use up your supply of paper timecards. Alternatively, you can buy or lease a timeclock, though that will depend on the vendor and how much money you're willing to spend on the system each month.
Whether you opt for a physical, in-office timeclock or a more modern and digital approach, accurate information about your employees' hours is invaluable. With the right data, you can not only optimize your bottom line, but also ensure that your employees are the most efficient and effective group for your company.
Kaylyn McKenna contributed to the writing and research in this article.