Social media marketing can play a huge role in drawing audiences to your brand. However, to attract and retain loyal followers, your social media posts must contain the right content mix.
Consumers are drawn to brands that add value to their lives with a social content mix that entertains, interests, informs and engages. While brands ultimately want to sell products and services, they'll lose followers if they relentlessly promote and sell.
To engage followers and build your brand, consider using the 5:3:2 rule in your social media content.
What is the 5:3:2 rule for social media?
The 5:3:2 rule for business social media content is about striking the right balance while engaging your audience and selling products via social media.
In the 5:3:2 rule, for every 10 posts, focus on the following category breakdown.
Curation: Five posts should be content from other sources relevant to your audience. This is known as curation.
Creation: Three posts should be content you've created that's relevant to your audience.
Humanization: Two posts out of 10 should be personal, fun content that humanizes your brand to your audience.
Each aspect of the 5:3:2 rule focuses on your audience, not your brand. We'll dig a little deeper into each facet to see how each post type can engage your followers and help you get the most out of your social media presence.
50% of posts should focus on curation.
You should curate most of your social media posts from other places and sources relevant to your niche and audience. But how do you know what's relevant to your audience?
To understand your audience, spend time reading up on industry news, and be part of the conversation around subject areas that interest them. Talk to your customers, salespeople and customer service reps to identify actual customer questions and interests. Sharing content relevant and specific to your industry area will show that you have your finger on the pulse of your audience's concerns.
These are some tools to help you curate content for your social media channels:
Feedly
Storify
Quora
Pinterest
Hootsuite
These aren't the only curation tools, but they're a good starting point. Whatever you post should be helpful and shareable; it must also be relevant to your niche and audience.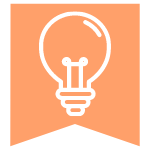 Tip: When posting curated content, such as meaningful blog posts, add personal commentary on why you chose it and why it's essential or interesting to the audience.
30% of posts should be original content.
Next, spend time creating your own content with a blend of promotional and informational material. Try to steer clear of the hard sell; if you come on too strong, you'll likely see your follower list shrink, and you may even get some nasty comments.
Social media is all about attracting your target audience, and posting valuable content is an excellent way to appeal to your potential customers. Also, try varying your content to keep things interesting for your followers.
These are some original content types:
Videos
Blog posts
Infographics
E-books
Newsletters
The example below shows the idea of sharing varied created content, including an infographic.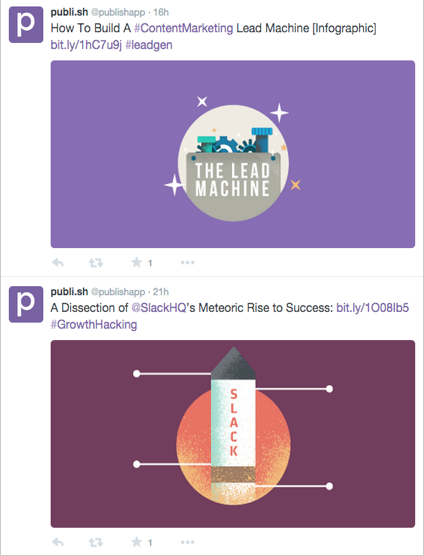 It's crucial to publish helpful and shareable pieces, which will ultimately draw more people to your brand.
Promotional content is part of this 30% category. If you're having a sale or focusing on a specific social media campaign, let customers know about it. Increase followers' sense of community by offering specialized promotions and events just for them.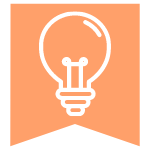 Tip: Use emojis in your posts. An study on emoji marketing from Sprout Social showed that using emojis in your Facebook business posts increases shares by 33% and post interactions by 57%.
20% of posts should humanize your brand.
Posts that humanize you and your team can bring your brand to life and show your audience that you're not just a faceless corporation trying to sell to them.
This content type can show off your shining personality or silly sense of humor. These posts can relate to your industry or be completely random just to keep people on their toes.
Innocent Smoothies excels in this area – dogs that look like Chewbacca has nothing to do with smoothie making and drinking, but it's funny and encourages interaction with the audience.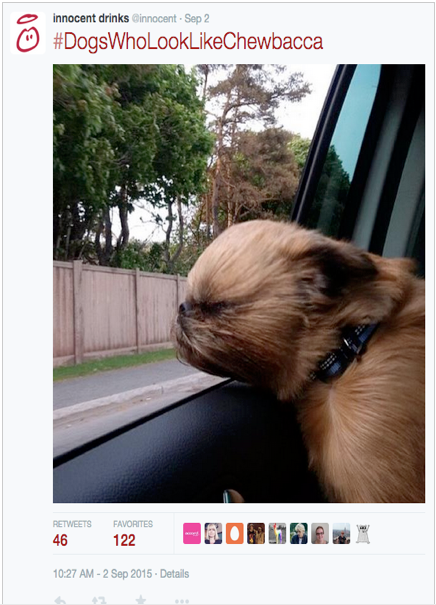 Random posts like this are fine if you have the balance right. The result is likely to be more followers who keep coming back to see what other fun stuff you post while also discovering valuable content.
When sharing this type of content, ensure two main things:
It's the kind of fun that your audience likes.
It shows off your personality.
Another form of humanization is showcasing your employees and their stories and highlighting company operations, especially if you make handmade items and can share how your company gives back to the community.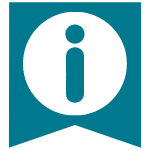 Did you know? Humanizing posts establish a company's authenticity. In a study by Nosto, 86% of consumers said authenticity is crucial in their decision of whether to like and support a brand.
What are the benefits of following the 5:3:2 rule?
Each type of content has unique benefits, and the ratio adds more advantages.
Posting curated content …
Positions you as an expert in your industry.
Shows that you understand customers and their needs.
Demonstrates that you keep up to date on your industry.
Can get you backlinks from the sources you link to.
Is easy and inexpensive since you just need to find content others have created.
Posting created content …
Gives you control over what is said and how it is said.
Shows that you are a participant rather than a bystander in the industry.
Showcases your expertise directly.
Allows you to engage followers with your business specifically.
Posting human interest content …
Puts a human face to the company so customers can form an attachment.
Entertains followers and keeps them coming back.
Is very shareable, especially if humorous or surprising.
Demonstrates and reinforces your brand, values, and culture.
Posting in this ratio …
Has the right blend of seriousness and a more laid-back attitude.
Intrigues and attracts new followers.
Retains existing followers.
Has shareable content but doesn't veer into clickbait territory.
The 5:3:2 rule is an excellent rule of thumb, regardless of the platform you are using.
Managing your social media content
While following the 5:3:2 rule, it's essential to stay on top of your social media presence to ensure timely, consistent posting and responses to followers.
The best social media monitoring and management tools are an excellent way to effortlessly discover, monitor and manage content. These are some top platforms to consider:
Buffer
Hootsuite
TweetDeck
Sprout Social
Remember that your social media presence is there to engage your audience. Try to strike a balance in the content you share, avoid the hard sell, and focus on valuable, interesting and fun material. Your goal is to humanize your brand and generate audience interest and interaction.
Matt Byrom contributed to the writing and research in this article.