To make the process of tracking employees' time more efficient, many employers have turned to digital timeclock solutions. Instead of making hourly employees clock in and out of work using paper timecards or wall timeclocks, today's digital offerings not only make time tracking a smoother process, they also make your payroll easier. There are many benefits of using a digital timeclock beyond simplifying your company's payroll process. Timeclock apps track your employees' work hours, improve efficiency and boost security. Not only is this a convenient option, it also doesn't need to break the bank.
While there are many expensive online timeclocks, there's an abundance of free options. Considering using a free timeclock for your business? Here's what you'll get (and what you'll be missing).
The benefits of free timeclocks
There are many key features of free timeclocks and clock apps. Here are a few popular benefits you'll reap without paying a penny.
Free users
The most obvious pro of using a free timeclock is that you don't need to invest any money in it. While some services cap their users at as few as one, many free attendance software programs support unlimited users.
Editor's note: Looking for the right time and attendance solution for your business? Fill out the below questionnaire to have our vendor partners contact you about your needs.
Timesheets
Timeclock apps call attention to an employee's habits and behaviors, bad or good. With these apps, you can easily identify patterns of tardiness, long breaks or inefficiencies. Conversely, it can help you reward employees who go above and beyond the status quo, who perhaps wouldn't otherwise be recognized for effectively using their time.
Timeclocks also serve to benefit employees. "Timeclocks protect employees from being taken advantage of, ensuring they get paid for overtime," Scot J. Chrisman, founder and CEO of The Media House, told business.com.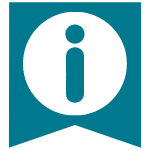 Did you know? If an employee is ever denied pay for overtime hours, their timesheets serve as proof of their total work hours.
GPS tracking
If you employ workers who drive company vehicles or who work for your business away from the office, GPS tracking is a must-have. GPS location tracking ensures employees are clocking in and out from the expected locations; that is, an employee isn't logging time on their iPhone or iPad while running errands or commuting to and from work.
However, Chrisman noted that many employees will clock in for their tardy or absent co-workers by logging in with their information from the proper location. This is called buddy punching, and it can breed mistrust between managers and their staff. Free timeclock systems are not foolproof in this regard.
Mobile app
Today, there's an app for everything – including most free employee time-tracking clocks. Mobile timeclock apps allow workers to clock in and out, request days off, and submit time and attendance records for payroll using their mobile devices.
Managers can also review employee hours and perform other associated tasks from the mobile app. Train running late and timesheet submissions due to payroll in 30 minutes? Use the mobile timeclock app. Got a notification that an employee clocked out too early when you left the office for the day? Check the mobile app so you can address the issue without pulling out your laptop on the bus ride home.
The limitations of free timeclocks
There are, however, some important features that only paid versions offer. Here are some key ones that might be deal-breakers for you.
Lack of integration
It's important for most of your business software to seamlessly integrate, so you won't have as much manual work or contend with technical issues. Timeclocks often work together with other payroll processes, like calculating labor costs and creating employee time reports. However, free applications often don't integrate well, if at all.
To experience a flawless integration of timeclock software, you'll likely need to upgrade your plan and pay for the services, which, of course, defeats the purpose of a "free" employee timeclock.
"The cons are certain key features, such as integration with other software tools, [that] are typically done only through a paid plan," said James Banks, digital marketer and founder at JamesBanks.co. "For online timeclocking to be successful in your business, you may require some key integrations, so it is always best to research all viable options on the market – both free and paid – trial them and see which ones work best for your business."
No surveillance
Time theft is a common issue for many businesses that use free online timeclocks, as there is little to no surveillance to prevent it, especially if there is no GPS location tracking or facial recognition feature available. A manual system lacking surveillance leaves you susceptible to a decrease in production.
If you have a small team and trust your workers, this might not concern you. To protect your business from time theft while using a system with no surveillance, actively analyze your workers' performance levels to ensure that you are seeing consistency with the number of hours they are reporting on their timesheets and their output.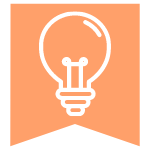 Tip: If you need to monitor your employees' performance levels and activity, consider implementing top employee monitoring software.
Limited number of users
Many timeclock solutions accommodate only a few users, which might be a deal-breaker for your business. If your entire team can't use the system, it can lead to disorganization and confusion in the workplace.
The best free timeclocks
There are several great time and attendance systems on the market, and even some valid options that are completely free or come with free trials. To get started on your search, check out the systems below:
Clockify
This is one of the most popular free time-tracking solutions available. Its paid version also landed among our top picks as the best time and attendance solution for hybrid teams. Each plan (paid and free) permits time tracking for an unlimited number of employees and projects. It also offers unlimited reports, as well as API and software integrations, which are not common features among free timeclock systems. Check out our Clockify review to learn more about the software.
OnTheClock
Another solid free time-tracking solution is OnTheClock. Similar to Clockify, the paid version of this software is one of our top picks for best time and attendance systems, specifically for smaller growing businesses due to its affordability. Although OnTheClock limits the number of free users to two, we like that it doesn't restrict its features. Paid and free plans have access to its full suite of features, like employee scheduling, time-off management, project reporting, a mobile app and in-app messaging. 
OpenTimeClock
Businesses of any size can track an unlimited number of users with this software for free. Its free plan comes with nearly all the same features as its paid counterparts – for example, mobile apps, shift scheduling, GPS locations, time-off management and job code tracking. The free version of OpenTimeClock is only limited in terms of reports.
Free trials
If you decide you want a paid time and attendance system, several great options offer free trials. These trials allow you to test out the software risk free before making a commitment. QuickBooks Time – formerly known as TSheets – is excellent for mobile workforces, and it offers a 30-day free trial. When I Work is ideal for restaurants and retailers, and it offers a 14-day free trial. If you're looking for an on-premises solution for your office, check out our TimeClick, which also offers a 14-day free trial.
Choosing the right free timeclock system
A simple Google search returns countless free timeclock systems, but as noted above, there are significant disparities between the solutions. For instance, one application might offer facial recognition and GPS tracking for clock-ins, so you can ensure your employee is actually at work – and is actually who they say they are, and not another employee covering for them – when they start their day.
However, this same application's free version might only allow one user. Meanwhile, another clock solution might allow unlimited users but not have the same GPS-tracking feature.
When vetting your options, keep in mind the features you consider essential for your business, and make sure they are available without additional costs and/or upgrades.
Sammi Caramela contributed to the writing and reporting in this article. Some source interviews were conducted for a previous version of this article.