If you run a small business and don't partner with a payroll processing company, you have to process payroll manually. This means understanding your state's laws, finding your employer identification number, calculating employee hours and handling deductions. It's also crucial that you provide pay stubs to your employees. Pay stubs allow your employees to track important financial information, like taxes paid, and help you keep payroll records.
Generating pay stubs can be time-consuming, especially if you have a lot of employees. Pay stubs are a necessary part of payroll, so it's important to develop a system to quickly churn them out. Spending all your time calculating pay stubs and running payroll defeats the purpose of running a small business – you should be focused on business decisions, not administrative work.
Luckily, there are many options for pay stub generators. There are free versions where you can easily input your company data and get a usable, respectable pay stub. There are also some paid sites where, for a few dollars per month, you can get quality pay stubs with some added features. The right solution for you depends mainly on your business's size. If you're only paying two employees, a free version probably makes the most sense. If you run a dynamic small business with 10 or 20 workers, you need a reliable system to produce paystubs for your workers.
Below is a breakdown of both free and paid paystub generators, how they work, and why you should consider using them. The main difference between free and paid paystub generators is that the paid generators help you with the calculations. The free ones require you to do the calculations on your own and input your results into a paystub template.
Editor's note: Looking for information on payroll systems? Use the questionnaire below, and our vendor partners will contact you with the information you need: 
Free paystub generators
Free paystub generators are a great resource for very small businesses. They work quite simply: You calculate your payroll based on state and federal taxes and deductions, then you enter your results into a paystub template. The online service will then generate a pay stub for free.
Free paystub generators are not as robust as the paid versions, but they are still extremely useful for small businesses. If you're used to processing payroll on your own, a free paystub generator is a quick way to get paperwork done.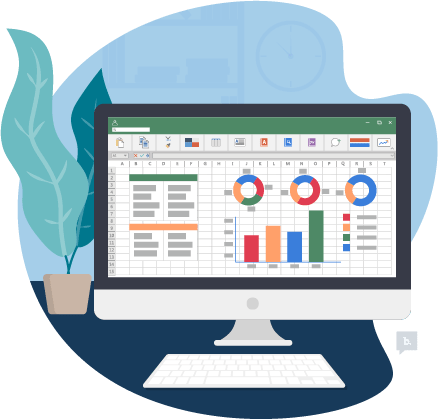 Here are two examples of free paystub generators worth trying for your small business.
Pay Stubs Online: This is a straightforward paystub generator, with several sections related to employee paychecks. You can toggle between hourly and salary employees. Once you've filled in each aspect of the template, you can click "view your stub" to download a PDF draft. If you want extra features, you can pay to download a separate PDF version.
Shopify Pay Stub Generator: Shopify provides a free paystub generator tool for small businesses. Whether you have a Shopify account or not, you can use this free paystub generator. Enter your employee's information, click "create pay stub," and you're good to go.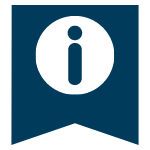 FYI: Free paystub generators aren't as robust as paid versions but are typically more efficient than processing payroll on your own. 
Paid paystub generators
While there are some solid free paystub generator options, there are far more paid options. Generally, companies charge per pay stub, or they provide a bundle of pay stubs for a certain cost. The right pricing model for you depends on your business's needs and volume. Also, you should only sign up for one of these generators if you're processing payroll on your own. If you partner with a payroll service, pay stubs are part of your overall service.
Some paid services allow you to customize the color or theme of the pay stub. You may also be able to put your company logo on the pay stub as a watermark. You should know all the features a paid paystub generator offers and which ones you want before you decide to build it into your payroll process.
Here are a few examples of paid paystub generators to consider.
PayStubCreator: PayStubCreator offers pay stubs for $7.99 each, which is a pretty standard price. It breaks down the paystub creation process into four simple steps. Instead of just telling you to fill out information on a paystub template, PayStubCreator takes you through the process.
Check Stub Maker: Check Stub Maker provides pay stubs for $8.99 each. It offers a 100% money-back guarantee if you're not satisfied, which not every paystub generator provides. This paystub generator is more template-based than others – you input your company and employee information directly into the paystub. Once you purchase the pay stub, your company watermark is added to it.
Pay Stub Direct: Pay Stub Direct provides single pay stubs for $7 each, or unlimited access for $30. This type of plan access makes it a flexible alternative for companies that process payroll for many employees. It also offers 24/7 support and a 100% money-back guarantee. Like Check Stub Maker, the paystub creator is based on a template.
Paystub templates
All pay stubs follow very similar templates. If you don't want to use a paystub generator, you can download paystub templates and fill them out on your own. If you use a template or create a paystub template on your own, here are some important details to include:
Company name
Company address
Employee name and address
Hourly rate
Hours per pay period
Deductions
Year-to-date pay
Social Security
Employee ID number
Pay date
How to create a pay stub
Between paystub generators and template downloads, you have many options to create a pay stub. The most basic would be downloading a free template and inputting each employee's information. Paystub generators are a good option for companies with several employees. There are also some other options. Microsoft Excel, for example, provides its own paystub template. You can crunch numbers directly in Excel using its free template spreadsheet. This is the best way to process payroll on your own and create quick, simple pay stubs. 
Creating a pay stub is as simple as filling out your company and employee information. If you're skilled in Microsoft Word or Excel, you could create your own template, but with so many free template out there, it's worth it to download Excel's at the very least. Make sure you include all the important information listed above in each pay stub you create.
Pay stubs are essential for any small business. You need them for your records, and your employees may need to refer to them for tax purposes. From free templates to paid online generators, there are services to meet whatever your business needs to produce pay stubs. Make sure you do your research and find the solution that works best for your company. When it comes to paystub generators, finding something that works on a long-term basis is essential, as you'll have to run payroll (usually) twice a month for the entirety of your business's existence.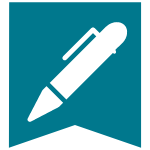 Bottom line: You can also easily create a paystub using Microsoft Excel or Word. 
Paystub FAQs
What is a pay stub?
A "pay stub" is one name given to the report (a breakdown of their pay for that period) an employee receives when they get a paycheck. Pay stubs can also be called pay slips or paycheck stubs.
The information on a pay stub will be different between employers. However, most employers are expected to include the employee's name, address, Social Security number, and other identifying information. The employer business's information will be on the pay stub too, including its address and phone number.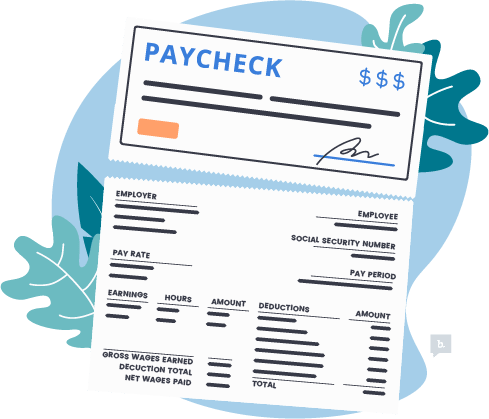 The pay stub will include the date range of the pay period and the pay rate of the employee during that timeframe. It will list the gross pay, which is the employee's pay before any taxes or other withholdings are taken out, as well as the net pay (i.e., take-home pay). The pay stub will likely have an itemized list of withholdings, including federal, state, local and FICA taxes. There will also be a list of any contributions to retirement plans, pensions or health insurance premiums that are automatically deducted from the employee's paycheck. 
What is the best paystub generator?
Many payroll processing companies will provide pay stubs as part of their service, so it's only necessary to use a generator if your business is handling payroll in-house. Since the employee might use the pay stub to track their key financial data, the main requirement is that the generator produces accurate information.  
The best paystub generator depends on the specific business. For instance, construction companies can look for B2B providers who have paystub generators geared to their payment type (e.g., payments on a contract basis). Some businesses also look for versions that allow full customization. Many free versions limit customization and may require certain watermarks on the pay stubs. Most businesses find it is worth the upgrade to pay for the premium versions to customize the paystub generator with all the fields they need or their own branding.
If you have a small business, you can use a paystub generator with a per-user fee. Larger companies should pay for unlimited-access accounts to avoid overpaying for the service.
Do the self-employed get pay stubs?
No, in most cases the self-employed will not get pay stubs. Since they are not working for an employer, they don't receive a pay stub with an itemized list of their deductions and withholdings. However, it may be helpful to create your own self-employment pay stubs on a project or client basis. This could be vital if you're looking to apply for a mortgage loan, auto loan or any other type of credit line. You can use a paystub generator to make a self-employment pay stub by entering your gross pay and estimating your taxes and deductions.