ADP TotalSource Review
Small businesses that partner with ADP get top-of-the-line human resource services, including payroll, compliance, risk management, employee benefits, training and development, and great customer support. ADP TotalSource provides personalized PEO services throughout all 50 states, and even offers international client service through their partnership with Globalization Partners. In addition to its fantastic customer service, ADP's benefits offering is ideal for any small business seeking outsourced HR services. Thanks to its impressive offering, ADP is a double winner, it's our best pick for customer service in our PEO category and best for benefits in our human resources outsourcing (HRO) category. ADP is accredited by the Better Business Bureau, earning an A+ with the rating agency. It is also certified by the IRS and accredited by the Employer Services Assurance Corporation.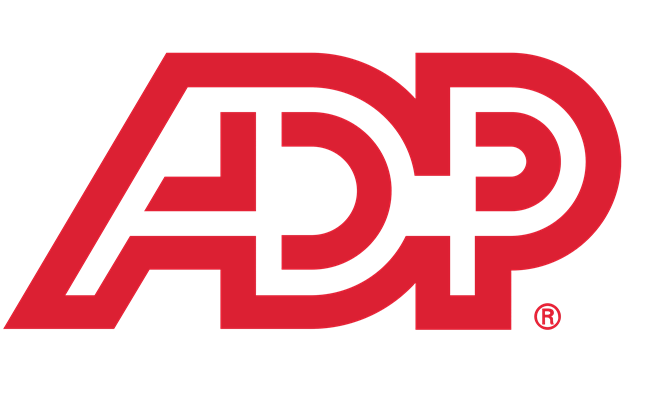 ADP TotalSource
The Best HR Outsourcing Services of 2021
The Verdict
ADP TotalSource offers a variety of HR, benefits and payroll services, as well as extensive customer support resources. ADP earned our pick for best customer service PEO and best HRO benefits administrator.
View all of our recommendations for PEO services and HR outsourcing services on our best picks pages.
Pricing and Terms
Small businesses can be certain they are signing up with a great PEO or HRO, regardless of which ADP arrangement they choose. All ADP plans are scalable, although smaller businesses may be better suited to the co-employment model of the PEO offering, since it offers more flexibility in employee requirements.
ADP TotalSource PEO Pricing
Although ADP works with businesses of all sizes, small businesses need to have a minimum of five employees to be eligible for ADP TotalSource. ADP doesn't require long-term contracts, and it doesn't charge cancellation fees, but it asks that you provide 30 days' written notice to end services with the company. These minimums and cancellation requirements are standard requirements among the PEOs we reviewed.
If you partner with ADP, you're primarily investing in a bundled PEO solution. This means that the basic PEO services are all included for one lump sum. Pricing isn't listed on the website, instead, you will have to contact an ADP representative to receive a customized quote.
When we spoke with an ADP representative, we were informed that you have the option to purchase the following items for additional fees:
Talent suite (a bundle of capabilities that include performance management, compensation management, applicant tracking, and advanced DataCloud benchmarks and data explorers for turnover and pay equity)
Workforce management and time and attendance
Partner apps from the ADP Marketplace
ADP HRO Pricing
ADP's human resources outsourcing option is better suited for small businesses that only need assistance with a few different HR functions. Small businesses that choose this pricing model must have a minimum of 25 employees. Similar to the PEO pricing, ADP HRO contracts are very flexible and can range from month-to-month to multiyear terms, depending upon client size and offerings selected.
While some HR items do come bundled, there are choices available across the spectrum, so small businesses have the option to select the outsourcing features most applicable to their business. ADP's offerings and pricing schedules are designed to be fully scalable, supporting client growth (and when needed, contraction). Since HRO plans are customized to your business's needs, you will need to speak with a representative for a price quote.
ADP TotalSource PEO Features
ADP TotalSource has a full-fledged PEO, with comprehensive solutions in payroll, benefits, HR management and training. Its PEO services include the following:
HR Services: ADP TotalSource includes services like HR management software, ACA documentation and compliance, handbook development, recruiting and onboarding, productivity monitoring and assessments, employee termination and dispute assistance, and state and federal labor law compliance.
Employee Benefits: TotalSource offers Fortune 500-level benefits packages, including 401(k) plans, employee wellness programs, medical, dental and vision insurance, and more. One factor unique to ADP is its size – TotalSource houses more than half a million employees under its umbrella. The size of the organization, combined with ADP's conservative approach to bringing businesses on board, means that benefit rates should stabilize across all offerings.
Payroll and Taxes: TotalSource provides payroll processing software, a mobile app for time management and custom payroll reporting. It can handle state and federal tax compliance issues and help you track paid time off, sick leave, and other payroll processing features.
Risk and Compliance: This PEO offers regulatory compliance on all major safety, health and employment laws. It provides OSHA reporting and compliance, workers' compensation insurance, and claims specialists. ADP partners also have access to risk training and materials to promote a safe and healthy workplace.
Training and Development: ADP provides the standard training resources associated with a PEO. It can provide onsite inspection and safety training, as well as online courses for HR topics like conflict management, and coordinates with you on what types of sessions your business needs most. It provides both in-person and online training.
ADP HRO Services
ADP offers HRO services, too, which often make sense for small businesses looking for limited HR support. The agreement will take a different shape from your PEO service, but you'll be able to enjoy many of the same features, including payroll outsourcing, pay and tax administration, an online HR and payroll platform, and employee handbook creation. ADP offers expert business knowledge by partnering with accountants, brokers, financial advisors, private equity, franchises, member organizations, software providers and ERPs.
As a major HR provider in the U.S., ADP can fill almost any HR need your business has. The contract structure differs from its PEO offering because it doesn't require a co-employment model. This may add flexibility to your service, but you'll have to work directly with ADP to find the right HRO agreement for you and your business.
One of the highlights of ADP's HRO offering is its benefits packages. As one of the largest HR support providers in the nation, ADP has solid benefit options for small businesses. For example, ADP provides an employee assistance program service, a compliance and learning curriculum, and an employee discount plan. Clients also have the option to procure their own benefits or benefit plans, in addition to leveraging ADP's insurance services.
ADP has an intuitive online platform and simple dashboards where you can view your benefits, make adjustments, and handle all your related services. ADP also offers an employee resource through MyLife Advisors, where employees can contact an ADP representative to receive assistance on HR, payroll and benefits.
Pros of ADP
ADP is a very large and reliable company, allowing you to get the level of coverage and support you need. ADP can provide human resource services in all 50 states. It also has a mobile app that users can access to manage their HR services on the go. Many smaller PEOs lack full coverage and accessibility, which can be challenging for businesses that operate in many states throughout the U.S.
ADP also provides exceptional customer service. Each TotalSource client receives a dedicated ADP team to help with any questions, and backup support is available upon request. ADP support can be reached by phone and chatbot. Each ADP client is treated with care, which is essential for small businesses. A PEO or HRO with great customer service can make a major difference to you and your team.
Cons of ADP
ADP's employee minimum may be a challenge for very small businesses. For example, there is a five-employee minimum to sign up with ADP TotalSource, and a 25-employee minimum for ADP's HRO service. Although an employee minimum is somewhat common for most PEOs and HROs, it can be inconvenient for very small businesses with just a couple of employees. This minor drawback only impacts those with very small teams.
Another drawback to using ADP is its lack of pricing information online. Since ADP provides custom quotes, they don't list pricing on the website. They bundle their PEO features with a few services offered for additional pricing, and their HRO features are offered separately, but we were not able to find those prices listed online. While this is not a major drawback, it can be inconvenient for those who want an upfront idea of how much they can expect to spend on services in comparison to other options.
Customer Service
Despite ADP's size, its customer service was stellar. Representatives readily answered our questions and were not pushy or rude. ADP provides a full-service team to its customers, in addition to experts in each specific area (HR, benefits, payroll, etc.).
Like many PEOs we evaluated, ADP provides a point person to facilitate your services and provide you with HR support. The difference is that ADP's point person is certified by the Society for Human Resources Management, meaning your business can utilize the knowledge and support of an accredited HR expert.
When evaluating ADP, we spoke with the company's representatives by email, live chat and phone. In all instances, ADP's sales team went above and beyond our customer service expectations. They provided solid information and advice about the services and additional details based on business needs. This level of attention from a company as big as ADP signals the value of this organization's services. It's also why ADP earned our pick for the PEO with the best customer service.
ADP is accredited by the Better Business Bureau, earning an A+ rating. It is also certified by the IRS and accredited by the Employer Services Assurance Corporation, which means that it has undergone and passed rigorous scrutiny and evaluation.
Editor's note: Need a PEO service for your business? Fill out the below questionnaire to have our vendor partners contact you with free information.
Image Credit: fizkes / Getty Images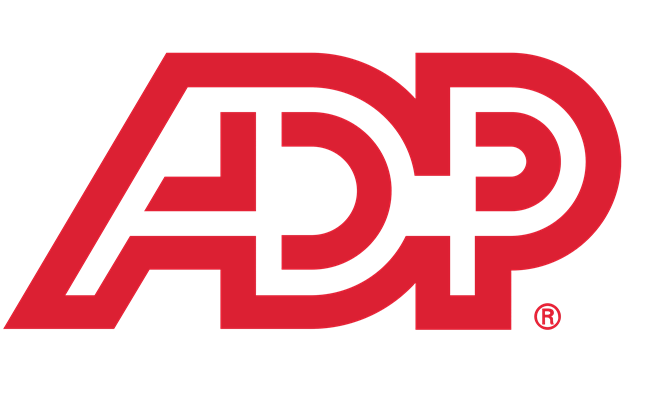 ADP TotalSource
The Best HR Outsourcing Services of 2021
The Verdict
ADP TotalSource offers a variety of HR, benefits and payroll services, as well as extensive customer support resources. ADP earned our pick for best customer service PEO and best HRO benefits administrator.
Skye Schooley is a staff writer at business.com and Business News Daily, where she has written more than 200 articles on B2B-focused topics including human resources operations, management leadership, and business technology. In addition to researching and analyzing products that help business owners launch and grow their business, Skye writes on topics aimed at building better professional culture, like protecting employee privacy, managing human capital, improving communication, and fostering workplace diversity and culture.