Insperity HRO Review
Insperity offers full-service human resources outsourcing (HRO) services with an employee self-service platform and a dedicated support team, making it our choice for the best HR outsourcing solution for small and midsize businesses (SMBs). Insperity offers different plans specifically geared towards smaller-sized businesses, and it can quickly scale as your business grows. Insperity offers services such as employee onboarding, payroll processing, payroll tax administration, employee benefits administration, and employee learning and development courses. Insperity can also help your SMB stay legally compliant, thanks to features such as workers' compensation coverage, liability management training, risk management, HR-related government reporting, and auditing.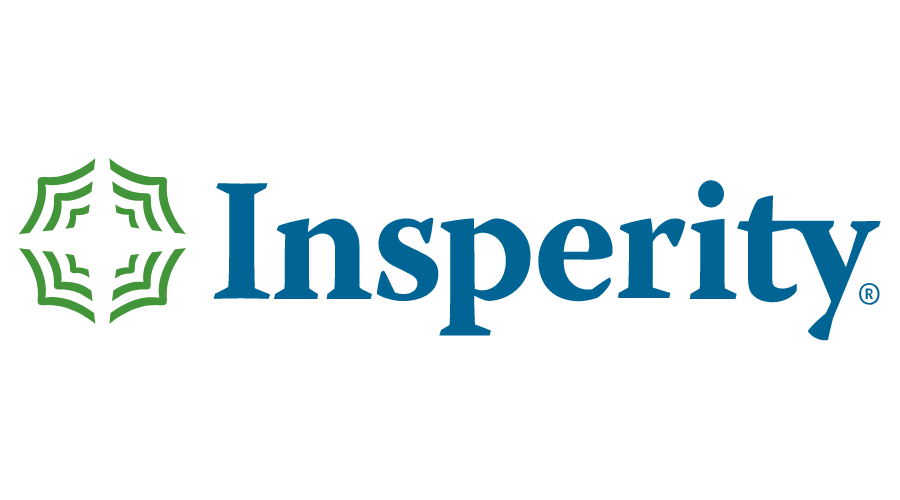 Insperity HRO
The Verdict
Insperity has HR outsourcing (HRO) services for businesses with five to 5,000 employees. This HRO provider is ideal for large organizations that need assistance with HR functions such as payroll processing, employee learning and development, and HR compli
Insperity HRO Editor's Score: 9.5/10
| | |
| --- | --- |
| Pricing/Value | 8.9/10 |
| Features | 9.7/10 |
| Expertise | 9.6/10 |
| Ease of use | 9.5/10 |
| Customer support | 9.8/10 |
Why We Chose Insperity for SMBs
Insperity's breadth of HR services and features is one significant reason we like it best for SMBs. Users can choose from services like payroll processing, employee benefits administration, talent development, administrative HR functions, and HR compliance assistance. Additionally, we like how it offers thousands of learning and development materials, so SMBs can provide their employees with the needed skills to grow professionally.
Since Insperity offers customized HRO service plans, businesses can easily create a plan with any of the services that fit their needs, and then modify that plan as their needs change. We also like that businesses can partner with Insperity as a PEO, taking advantage of its co-employment model. Since it offers HRO and PEO options, organizations can easily scale between the two if their partnership needs change.
 What We Like About Insperity
Insperity has a wide range of talent development resources.
Insperity has helpful customer support.
Users can scale their HR services with Insperity as they grow.
What We Don't Like About Insperity
Insperity doesn't list pricing or HR plans online.
Companies must use Insperity's in-house payroll service to qualify for other HR services.
Ease of Use
Transitioning to a new platform or service can be arduous and time-consuming. However, we found partnering with Insperity to be quick and efficient. Once you have decided to use Insperity's services, it can take as few as 30 days to get integrated.
The self-service portal, which has a clean interface and is simple to navigate, is especially ideal, as it gives employees the flexibility to manage their information (e.g., modify personal information, record hours worked, request time off, manage retirement savings plan contributions, and view pay stubs and pay history). This easy self-service option reduces the need for HR managers to perform these tasks, which in turn frees them up to handle additional tasks.

The employee dashboard can be easily navigated to view important employee information. Source: Insperity
Reports and analytics can tell you a lot about your organization and make it easier to get a full view of performance and productivity. Insperity users can access more than 50 standard reports or build custom reports to meet their needs. This is similar to other HR services in the industry. This can be quite valuable to SMBs, since being able to tap into reports and analytics can tell you a lot about your organization and make it easier to get a full view of performance and productivity.
 Insperity Features
Insperity offers a number of HR tools to help you streamline your human resources processes and give your employees a better working experience.
HR Services
A wide range of human resources tasks need to be properly tended to, but it can sometimes be challenging for an HR staff to manage everything. Insperity does a tremendous job at filling in the gaps, allowing your team to focus on other efforts. For example, Insperity makes recruiting and onboarding new employees a breeze. The company's applicant tracking tools allow you to manage an employee throughout the entire entry process.
When testing Insperity, we liked that it offers paperless onboarding, allowing new hires to be quickly and accurately integrated into an organization. This saves your team hours they would otherwise be spending doing data entry.
Insperity also manages each employee's data throughout their entire tenure and assists in nearly any HR service, from onboarding to off-boarding, which is ideal for SMBs that are constantly growing.
Insperity can also help with other administrative HR tasks, such as writing employee handbooks, creating job descriptions for open roles and building employee recognition programs. This is on par with what we found from other HROs we examined.
Payroll and Taxes
To use Insperity's HR outsourcing services, you must enroll in the company's in-house payroll processing solution, which includes online payroll and pay stubs, direct deposit and a general ledger interface. The company also handles all federal, state and local payroll tax filings, regardless of the state(s) you operate in. Additionally, Insperity professionals track wage garnishments (e.g., student loans, levies, child support) and ensure they are remitted to the correct agency.
We like how Insperity has time and attendance capabilities that help ensure you accurately pay your employees. It tracks hours worked, paid time off and discrepancies. Employees can utilize the self-service portal to update banking information, submit time-off requests, access W-2s, and review and print check stubs and tax forms.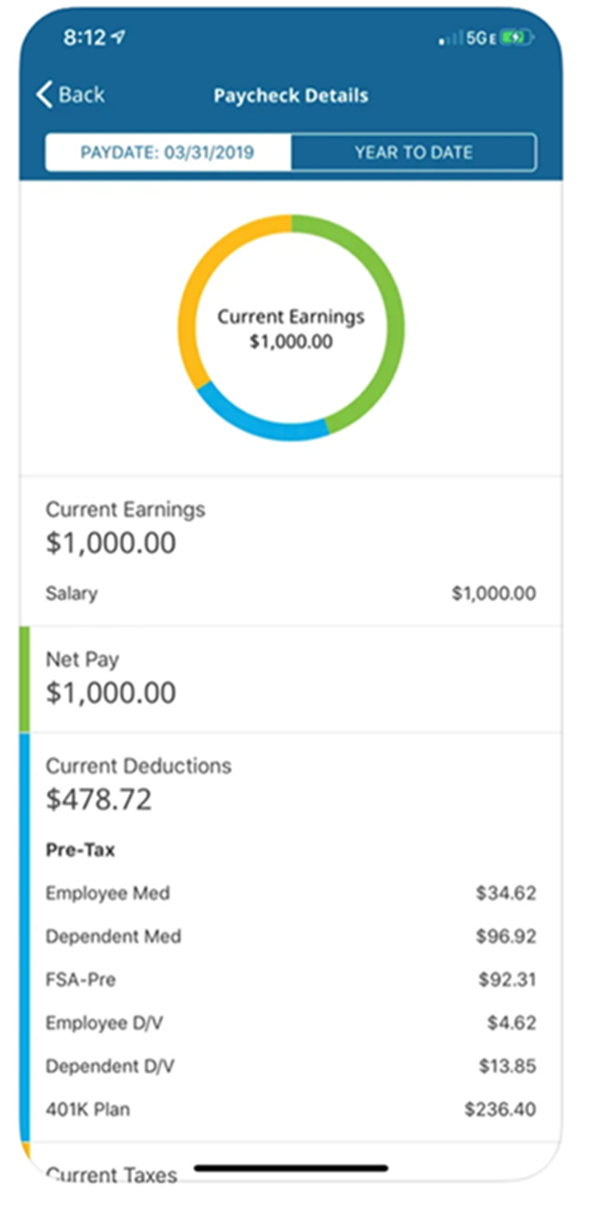 Employees can view pay information from the Insperity mobile app. Source: Apple App Store
Risk and Compliance
Legal compliance and risk management are two major hurdles for SMBs, especially those operating in multiple states. Insperity helps you stay compliant through liability management training, performance management guidance and leave administration support. Insperity also offers HR-related government reporting and auditing.
Insperity can review company policies and provide details on which (if any) problems need to be addressed. You can receive dedicated compliance support from an Insperity HR specialist, who can offer guidance on topics such as how to legally terminate an employee and document terminations. Although terminating an employee is never fun, we found it helpful to have an experienced professional on your side to help with the process.
Employee Benefits Administration
With Insperity, you can choose to offer employee benefits through the company's carrier partners. When we tested the platform, we found that Insperity simplifies benefits enrollment with online enrollment and management capabilities. This makes employee benefits easier to manage, especially when you have a growing small business with several new employees.
Insperity clients have access to a variety of employee benefits, such as health insurance, health savings accounts (HSAs), flexible spending accounts (FSAs), health reimbursement arrangements (HRAs), disability insurance, life and accident insurance, 401(k) retirement plans, commuter benefits and employee assistance programs (EAPs). Insperity can also help with COBRA administration and Affordable Care Act compliance.
Although Insperity has a good employee benefits offering, if employee benefits are your top priority, check out our review of ADP's HRO. The company earned our pick as the best HRO for benefits administration.
Employee Training and Development
We found Insperity's training and development materials to be among the most robust on the market. Customers have access to a plethora of training and development materials on topics such as workplace harassment, HR compliance, communication, customer service, and management and leadership. You can choose to perform online or on-site training. We like that the online courses come with the ability to track employee course completion.
Insperity offers more than 30,000 online books and more than 5,000 self-paced training courses. As professional development becomes a priority for many SMB owners, having access to these resources can be a powerful tool.
For those who need performance management support, Insperity offers a performance appraisal system that allows for the customization of your review and rating systems. You can access performance management templates, goal development resources and other guidance.
Insperity's HRO Cost and Terms
Insperity's HR outsourcing pricing and terms are ideal for SMBs and growing businesses. Managing human resources can be challenging, and you may need to outsource only a few specific services with the option to add on more as you grow. Instead of locking you into a preset plan with services you don't need, the company works with you to create a customized solution to fit your specific requirements.
Although Insperity doesn't list its pricing online, we like that it offers customized pricing. The company has multiple plan options, as well as multiple contract lengths, such as annual and multiyear.
Insperity requires businesses to have at least five employees to partner with its outsourcing services, which is typical for the industry.
Implementation/Onboarding
After examining the product, we thought the implementation and onboarding process with Insperity was relatively straightforward. Each business is assigned an account executive that they work with to create and implement the type of plan they need for their employees.
Since the software isn't too difficult to navigate, employees can get started on it quickly. If you or your employees have any questions along the way, service team members can be contacted for help.
Customer Support
Insperity offers customer support online or over the phone. The company has separate phone numbers dedicated to particular needs (e.g., time clocks and employee scheduling, organizational charting, performance reviews, and workforce optimization), thus ensuring you connect with someone who can help with your specific issue. We found this to be an especially valuable resource for small and midsize businesses with specific questions.
We like that Insperity customers also receive a dedicated service team, such as a business performance advisor, a certified payroll specialist, a certified HR specialist, a client liaison, a benefits specialist, and more.
You can also access a wide variety of online information, including blogs, case studies, checklists, demos, e-books, infographics, webinars, podcasts and videos. You can search the resource center based on topic, service or product, and content type. We found this to be competitive with what other HR solutions offer.
Limitations
One drawback that can be troublesome for some businesses is Insperity's pricing. It doesn't list service pricing or package options online, so you need to contact the company directly to get a customized quote for your business. Although online pricing isn't vital, it can be a convenient way for business leaders to get a quick idea of whether the service falls within their HR budget. If you're looking for an HR solution with transparent online pricing, read our review on Zenefits by TriNet.
Another potential limitation of partnering with Insperity is its five-person minimum, but that's an issue only for very small businesses. If you are a very small business and need an HR outsourcing solution for a team of fewer than five people, consider our review on Bambee.
Many HR outsourcing services require a minimum number of employees.
Methodology
We researched and analyzed dozens of human resources outsourcing providers to identify the best HRO services on the market. We looked at pricing, contract requirements, bundled vs. a la carte features, benefits administration, payroll processing and taxes, time-tracking capabilities, administrative HR functions, recruitment and talent management features, legal risk and compliance assistance, available integrations, and customer support. We watched product videos and conducted demos when possible. When looking for the best HRO solution for small and midsize businesses specifically, we prioritized affordability, scalability, comprehensive HR capabilities, usability, compliance assistance, and customer support.
FAQs
What kind of company is Insperity?
Insperity is a nationally recognized and ESAC-certified professional employer organization. It offers HR outsourcing services by way of a co-employment model (e.g., a PEO partnership), or you can forgo the co-employment model and outsource a few individual HR services at a time. It focuses on supporting small and midsize businesses.
Does Insperity have an app?
Yes, Insperity has a mobile app that is available on iOS and Android devices. The app is designed with employees in mind, offering them on-the-go access to things like paycheck information, health benefit cards, FSA information, 401(k) details, and more.
Bottom Line
We recommend Insperity for …
Small and medium-sized businesses
Companies that want a scalable HR outsourcing service
Organizations that want assistance with talent development
We don't recommend Insperity for …
Organizations that need upfront pricing online
Companies with less than five employees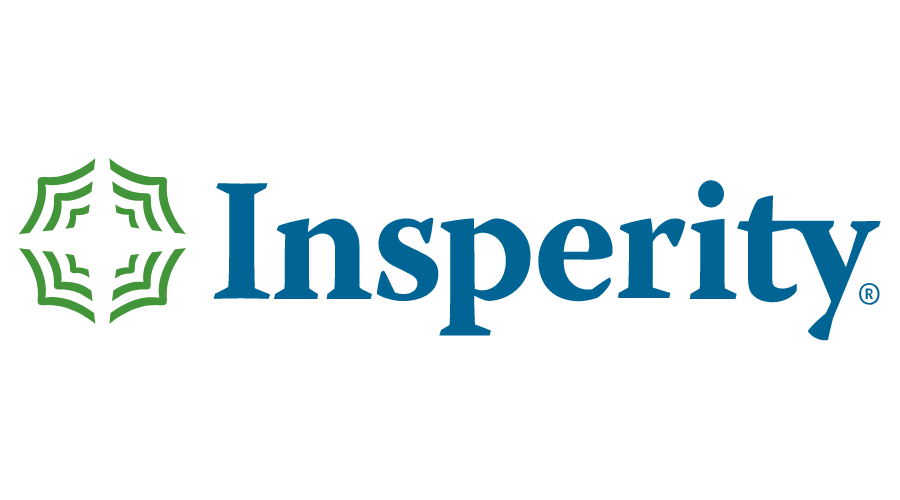 Insperity HRO
The Verdict
Insperity has HR outsourcing (HRO) services for businesses with five to 5,000 employees. This HRO provider is ideal for large organizations that need assistance with HR functions such as payroll processing, employee learning and development, and HR compli
Skye Schooley is a human resources writer at business.com and Business News Daily, where she has researched and written more than 300 articles on HR-focused topics including human resources operations, management leadership, and HR technology. In addition to researching and analyzing products and services that help business owners run a smoother human resources department, such as HR software, PEOs, HROs, employee monitoring software and time and attendance systems, Skye investigates and writes on topics aimed at building better professional culture, like protecting employee privacy, managing human capital, improving communication, and fostering workplace diversity and culture.