If you operate a business that sells goods or services, chances are you will need some form of point-of-sale (POS) system to ring up sales and accept customer payments. As technology evolves, so has the functionality of POS systems. In addition to payment processing, there are hundreds of POS software features available. Your business should choose a top POS software solution that has features tailored to your specific industry and size. Learn which POS system software features are available to make an educated choice for your business.
What is a POS system?
A POS system is a combination of software and hardware that allows businesses to complete purchasing transactions. Businesses can often tailor POS systems to their specific business needs. There are various types of POS software (cloud-based, on-premises, hybrid) and hardware options (stationary POS terminals, mobile POS systems, cash drawers, barcode scanners, receipt printers, card readers, customer-facing display systems, self-serve kiosks, kitchen display systems, digital menu boards, etc.). 
Editor's note: Looking for a POS system for your business? Fill out the below questionnaire to have our vendor partners contact you with free information.
What are the benefits of POS software?
The most beneficial POS software depends on the industry you're in, the size of your business, your budget and the features you need. Some POS software companies tier the features in each plan, so when you consider a plan, pay special attention to the benefits it includes.
Here's how five of the major feature categories of POS software can greatly impact your business: 
It streamlines and integrates with your other business processes. POS software that easily integrates with your other business programs can simplify your operations. For example, you can connect your POS system with your accounting software to automate your sales and billing operations.
It creates and tracks data reports. You should track and monitor your business's data to see how your business is progressing and where you need to make changes. Cloud-based POS software allows you to track this data in real time.
It monitors your inventory. The ability to automatically track and monitor inventory is a helpful feature for most small businesses, even those with very little inventory. Some POS software can track your inventory, calculate markdowns and notify you when supplies are low.
It helps you manage your employees. Employee management features can be useful for setting functionality restrictions and permissions based on user profiles. Your POS system should also be able to track sales by individuals, which is a great way to set sales goals and monitor employees' performance. This data can help you see where your team is excelling and where they could improve.
It incorporates customer management and loyalty programs. If you need to collect customer information – like email addresses for mailing lists, physical addresses for delivery, or birthdays for annual rewards – a POS system that incorporates customer management features is key. Some systems offer loyalty programs as well, though this may cost extra.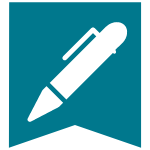 Bottom line: The five major benefits of POS software are reporting, third-party integrations, employee management, inventory monitoring and customer management.
How does a POS system work?
A POS system works through the combination of hardware and software. When a customer chooses something to purchase, you use the POS system to ring up their sale. The POS system tallies up the cost, including tax. You then use the POS system to physically accept payment from the customer. If they use a debit or credit card, you can use the POS hardware (a card reader or credit card terminal) to swipe, dip, or tap their card and process the payment. Most POS systems give you the option to print and/or email the customer a receipt.
In addition to ringing up sales, POS systems can often store a variety of data, such as customer information, employees' hours, and inventory levels. This data can be compiled into actionable insights via POS reports. Many POS systems can also integrate with other business platforms.
What's the difference between POS software and hardware?
When you get a POS system, you will need both POS software and POS hardware. The main difference between these two items is that the POS hardware is the set of physical components you need to operate, whereas the POS software is the digital technology program you use to access information.
POS software
There are three main POS software options: cloud-based, on-premises and hybrid software.
Cloud-based: Cloud-based software is the most popular option among small and midsize businesses, as it is easy to install, affordable, and accessible online. 
On-premises: Legacy server-based software offers a stable connection, but it's typically only beneficial for very large enterprises, as it can be very expensive.
Hybrid: Some POS systems are hybrids, meaning the data is accessible via the cloud and also stored on a local server. This option is less common than the other two. 
POS hardware
Point-of-sale hardware can be purchased or leased. However, you may be better served buying your equipment, because POS leases are notoriously unfavorable to merchants. 
POS hardware typically includes these components:
Tablet
Tablet stand
Receipt printer
Card reader or credit card terminal
Depending on your needs and budget, you can incorporate additional pieces of hardware, such as these: 
Barcode scanners
Caller ID devices
Coin dispensers
Customer display screens
Digital menu boards
Kiosks
Kitchen display systems
Kitchen printers
Scales
Tablet cases
How to choose a POS system
There is no one-size-fits-all when it comes to POS systems. Some companies offer software and hardware, while others only offer software. Some have in-house payment processing, whereas others can integrate with third-party payment processors. To determine the best POS software for your business, you need to consider several things. 
1. Determine your budget.
As with any business purchase, you need to determine how much you can spend on your POS system. Look at industry averages on what you should expect to spend and go from there. You may want to look for a scalable POS system, meaning you can start out with affordable, basic features and then add on advanced features and peripherals as your business (and budget) grows. Your total budget should include the cost of the software, hardware and payment processing.
2. Decide which features you need. 
A POS system can do more than just ring up sales. It can store a plethora of data, integrate with other platforms, and streamline processes like employee, customer and inventory management. Some systems even include features like online ordering, delivery options, customer loyalty programs and gift cards. However, you may not need all the bells and whistles just yet. Identify which features you need, which ones would be nice to have, and which ones you don't need at all.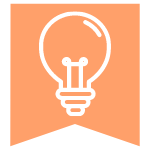 Tip: When assessing which features you need, keep in mind which ones you might need in the future so that you can find a POS system that can be customized and scale with your business.
3. Consider your industry.
The industry your business operates could be another factor, as some vendors offer industry-specific POS systems. Depending on your industry, this could help narrow down your choices significantly. For example, if you own a food service business, look for a POS system geared toward restaurants. Considering your industry and employees will help you pick a POS system that is easy for your staff to use.  
4. Research and choose a specific POS system.
Once you are armed with information on the type of POS you want, research your options. Narrow the list down to your top picks, and call each of these companies to inquire about terms and features. Ask any questions you may have so you can make an educated decision.  
How much does a POS system cost?
The total cost of your POS system is the combination of hardware (which could be anywhere from $20 to $1,000), software ($25 to $250 per month), and payment processing (roughly 1.3% to 3.5% per card transaction). 
The exact cost will depend on what type of hardware you need, what payment processor you use, how many registers and locations you have, and what software features you want. You get what you pay for, so advanced systems tend to cost more.
Who offers the best POS Software?
There are several great POS systems on the market, but the best one for your business depends on your industry, budget, and the features and tools you need.
What is the best POS software based on industry?
Each industry has its own software requirements. For example, a large restaurant may need POS software that focuses on ingredient-level inventory management, menu and order management, and employee scheduling and tip management. A retail store may need software that focuses on inventory management with size and color matrices, customer relationship management features to track interactions and purchase histories, and a loyalty program.
Best POS software for retail
If you're looking for POS software for your retail business, you have several factors to consider. You will likely need a system with extensive retail-centric POS features like inventory management for unique items and pricing, customer management for purchase histories and loyalty programs, reporting tools for sales data and performance, and third-party integrations. 
Here are some great options for retail POS:
Lightspeed: After researching POS software providers, we determined that Lightspeed is the best POS system for retail businesses. It serves retailers that sell things like apparel, bikes, CBD, electronics, gifts, health items, home decor, pet supplies and services, sporting goods, jewelry, liquor, and toys. It has multiple tiered plans with features like integrated payments, e-commerce, accounting and analytics. Read our full review of Lightspeed to learn more.
Square: Square is our choice as the best POS system for small businesses, meaning it's a great option for retailers as well. It has free and paid plans, a variety of customization options, and mobile hardware. Its retail POS plans even include a free online store.
Clover: Clover is an all-in-one POS solution with features like credit card processing, inventory management and customer management. You can fit your retail space with a variety of hardware options, such as POS terminals, cash drawers, mobile options, high-speed receipt printers and customer-facing screens. Read our Clover review to learn more.
Best POS software for restaurants 
Operating a restaurant requires POS features designed with the food service industry in mind. The ability to manage food inventory, add nightly specials, send order tickets to the kitchen, monitor employee sales, and tip out are just a few of the features to look for in POS software for restaurants. 
Here are some great restaurant POS options:
TouchBistro: TouchBistro is our choice as the best POS software for restaurants. The TouchBistro point-of-sale software can serve various restaurant types, from small cafes to large establishments. The software is well suited for full- and quick-service restaurants, bars, breweries, and food trucks. It can be installed on one device or several; this scalability is essential if you plan on expanding your business. Read our full review of TouchBistro to learn more.
Toast: Toast is our choice as the best POS software for online restaurant ordering. It offers three all-in-one POS plans, three online ordering plans, and other add-on features like mobile ordering, payroll management, and delivery services. Read our full Toast review to learn more.
Upserve: Upserve is another great restaurant POS option. The live mobile app gives iOS and Android users access to a wealth of restaurant data from anywhere. You can see details like your labor costs, sales, guest behavior and discounts. Read our full review of Upserve to learn more.
Best POS software for salons
When you're choosing the best POS software for your salon, keep a few key elements in mind. Your salon POS software will likely need inventory management to track nail and hair care products, integration with an online booking system to set up client appointments, and accounting software integration to monitor and track employee sales and tips. 
Epos Now is a flexible POS system with a long list of versatile features. It is easy to use, with an average training time of just 15 minutes, so your stylists can acclimate to it in no time. You can also add on customer loyalty campaign features. It offers affordable rates and month-to-month terms. Read our full review of Epos Now to learn more.
What are some POS software options for PCs?
Whether you are looking for a retail or restaurant POS option for your business, several POS systems are available for your device. Some POS software is both browser- and app-based and works with various devices, like iPads and iPhones, Android phones and tablets, and PC or Mac computers. Others are limited in their connections or may only work with dedicated, proprietary POS terminals. If you are looking for POS software for a specific platform, make sure you read the terms or speak with a representative about the hardware and operating system requirements.
What is open-source point-of-sale software?
There are multiple variations of POS software when it comes to compatibility, with open-source software offering the most flexibility. For example, if a POS software program is listed as open-source on merchant processing, that means you can use it with the credit card processor of your choice.
Some POS system providers offer in-house processing; these companies might charge an extra fee (sometimes per transaction) if you choose to work with a third-party processor. Some POS systems are compatible with a handful of processors, giving you a small pool to choose from.
Open-source (or processor-agnostic) POS systems are the best option, because you can switch processors if the rates go up, the service is lousy, or you find a better deal elsewhere without changing your POS system as well. This flexibility is especially beneficial for small business owners, because switching POS systems is more expensive and time-intensive than switching payment processors.