Inventory management is increasingly important for small business owners who are now selling in multiple channels. Whether you're running a retail store, e-commerce site or both, you need a system that tracks it all, and that's where POS inventory management comes in. We'll explain point-of-sale (POS) systems, POS inventory management and how these tools can benefit your business.
Editor's note: Looking for the right POS system for your business? Fill out the below questionnaire to have our vendor partners contact you about your needs. 
What is a POS system?
A POS system comprises hardware and software that facilitates and processes card payments for products purchased at a retail store, restaurant or online. Depending on the type of operations, a POS system can include a POS cash register, credit card reader, receipt printer or barcode scanner. 
The POS software records sales transactions and either includes or integrates with payment processing services. It often integrates with other business systems as well, including the best accounting and invoicing software and the best CRM software. Many popular POS systems are cloud-based, with vendors charging monthly subscription fees.
What is POS inventory management?
POS inventory management is much more than listing the items you're selling. It entails managing the SKUs for different items and tracking the items you sell and have in stock. A good POS inventory management system automates both inventory tracking and purchase orders.
"When a retailer purchases new inventory, [they] need a way to receive it into their inventory management system," Leah Walkiewicz, senior product manager at Square, told business.com. "Once that inventory has been received, they need a way to ensure that their quantities on hand remain accurate over time. When inventory management is done effectively, businesses can reduce the costs of carrying excess inventory while maximizing sales."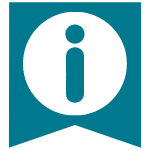 Did you know? Aside from inventory management, some top POS system features to look out for are mobile apps, customer management, employee management and appointment booking.
How to use a POS system to track inventory
Tracking your inventory with a POS system is easy, thanks to point-and-click software that resides in the cloud. All you have to do is upload your inventory and enable the tracking feature. You can also set custom alerts for low-stock or sold-out items.
What are the benefits of using a POS system for inventory management?
Effective inventory management is essential for any size of business, but for small retailers and restaurant owners, the difference is especially pronounced. Integrating your inventory management with your cash register reduces the chance of any costly inventory mistakes.
"POS inventory management can help ensure that small businesses maintain an accurate view of their available stock, know what's selling well (and what's not), and ultimately never miss a sale," Walkiewicz said. "When you have a clear view of your inventory, you can make better decisions about planning for the future, which gives you more flexibility to sell across multiple channels."
Here are five beneficial things you can do by using a POS for inventory management:
Track inventory. A POS system enables a business owner to track inventory, whether they have one store or three. The POS terminals at each location are tied into the accounting and inventory systems of the business. This means you don't have to be onsite at each store to see what's on the shelves.


Automate purchase orders. POS software with built-in inventory management can automate the purchase-ordering process by alerting you when inventory falls below a set threshold. More advanced tools do the ordering for you.


Identify trends. A significant benefit of using a POS system is the reporting tools that show you which items are moving and which items are languishing. You can filter this data by week, month and year, which helps you identify sales trends. With this information, you can adjust your purchase ordering to have hot items in stock when your customers want them.


Expand your inventory. If your inventory management is optimized, it's easier to handle more products, which means you can increase the number of SKUs in your inventory. Having more items to sell improves your potential to increase sales.


Improve cash flow. The last thing you want is inventory sitting on shelves. A POS system reduces excess inventory situations by tracking what sells and what doesn't. Stocking the right products – and the right amount of them – lowers your costs and boosts your cash flow.
"If you have a product-based business, it's important to make sure you serve the demand," said Opher Kahane, vice president of QuickBooks Commerce. "In a world where sellers need to operate across multiple sales channels, they need to avoid situations where they're not able to deliver."
How POS terminals help with inventory management in retail stores
POS systems offer specific inventory management benefits to retail stores. 
1. POS systems provide real-time updates.
Beyond serving as a cash register, a POS system tracks inventory and pricing in real time. As soon as a product is purchased, the system is updated. The transaction's location doesn't matter. With real-time inventory updates, you always know how many of each item you have.
2. POS systems optimize inventory supply between locations.
For a retail owner with multiple stores, a POS system is invaluable for inventory management. You don't want to run out of inventory at one location but have excess stock at another store or in the warehouse. With a POS system with inventory management, you can shift inventory as needed and allocate inventory in the future to meet each location's demand.
"Now more than ever, it's important to be able to meet your customers wherever they are, and being able to manage and sync your inventory across all the ways you sell is critical," Walkiewicz said. "Another key piece is inventory management software that allows you to view reports and data in real time. This can help you know exactly what you have in stock and makes it easier to sync and sell across multiple channels."
3. POS systems improve profitability.
When you misjudge demand by purchasing too much of a slow-selling item, you'll usually end up discounting that item to make room, negatively impacting your profitability. Since your POS system can show you exactly which products are selling – and how many you have – you can gear your future purchases toward high-demand areas while cutting back on less popular products.
4. POS systems enhance the customer experience.
When a customer wants to buy a product from you but it's out of stock, nobody wins. You'll lose that sale, and the customer will be dissatisfied – and might not come back to shop with you. Staying on top of your demand by monitoring inventory and making smart purchases based on POS system data will reduce or eliminate this kind of situation and boost customer loyalty.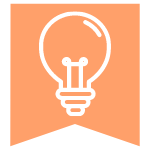 Tip: Read our reviews of the best POS systems to get a feel for the top vendors, what they offer and how much their systems cost.
How POS systems help with restaurant inventory management
Tracking inventory when operating a restaurant is more nuanced than selling products from a store. It's about not only the finished meal, but also the ingredients that went into making it.
"For a restaurant, it gets much more complicated," said Mark Schulze, co-founder of Clover, which provides credit card processing services for small businesses. "The owner isn't seeing spaghetti marinara – it's someone ordered spaghetti. How much is left? How much marinara sauce is left? How many spices are left?" 
POS systems have reduced the complexity of inventory management in restaurant settings. Here's a look at POS system features that benefit restaurant inventory management most.
1. POS systems provide real-time alerts.
POS inventory management tools enable restaurant owners to track the availability of ingredients and drinks in real time, preventing them from running out of popular items. Unlike retail stores, when a restaurant is running low on an ingredient, it can send an employee to a local store to pick up more when needed.
2. POS systems can automatically reorder inventory.
Good restaurant POS software also includes low-inventory alerts that notify you when supplies are low. Some systems may even automatically reorder supplies to replenish inventory when levels dip below certain thresholds.
When inventory is being tracked and automatically replenished, it means fewer lost sales or sales of lower-margin options. 
3. POS systems give insights on cost management.
Since some ingredients are more expensive to buy than others, scrutinizing your POS system's inventory management reports can tell you if the cost is worthwhile. For example, if the lobster dish isn't being ordered often, you might save money by eliminating it from the menu. If the price of a particular ingredient goes up, you could substitute a less costly ingredient, such as a chicken breast, and make more money on the dish.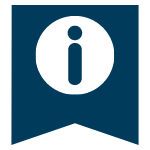 FYI: Additional restaurant POS system features include reducing errors and theft, improving service speed, saving time, and delivering better customer service.
POS system recommendations for inventory tracking
POS provider options abound, but these are a few standouts:
POS system
Description
Best for
Review
Clover POS inventory management app

Track in real time
Create custom inventory alerts 
Track ingredient-level inventory
Integrate with advanced inventory tracking software and other apps through the Clover App Market

New and small businesses
Clover POS review
Square for Retail

View stock levels across all channels 
Print barcode labels 
Get alerts when stock hits certain thresholds 
Transfer stock across sales channels in real time
Create and send purchase orders to vendors

Multichannel retailers
Square review
Lightspeed's inventory management software

Create product variations based on size, color and material 
Bundle individual items to sell as a package
Create special orders
Track inventory and SKU levels across multiple locations

Retail clothing stores with multiple locations
Lightspeed review
TouchBistro's POS software

Track food and ingredient costs
Determine the profit margins for menu items
Update staff on inventory levels with real-time alerts

Restaurants
TouchBistro review
Jennifer Dublino contributed to the writing and reporting in this article. Source interviews were conducted for a previous version of this article.