PCmover Review

Andreas Rivera
business.com Staff
Updated Sep 02, 2022
With its thorough data migration tools, PCmover Professional is the only PC migration software we reviewed that lets you determine every file, folder, setting and user account you want to take with you to your new system. Laplink also offers two other versions – Home and Business/Enterprise – so you have options to fit your specific situation. The Professional version covers a wide range of old and new Windows operating systems and migration scenarios. It also offers an easy-to-use interface that walks you through the migration from start to finish. And if you do run into problems, you can contact Laplink's 24/7 support or use any of the various support resources on the company's site.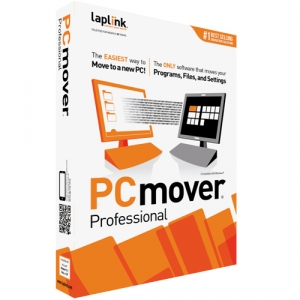 PCmover
The Verdict
PCmover is our top choice for PC migration software because of its easy-to-use system, thorough migration options and 24/7 free transfer assistance.
This PC migration software can transfer your files, applications, settings and even your user accounts. Unlike other comparable software we reviewed, PCmover lets you select individual files and folders to migrate. The software lets you choose which user accounts you want to carry over if you have multiple users. You can also choose to filter files by file type. For example, you can choose not to transfer movie or music files, which are generally larger files and might slow down the migration.
The software does not move antivirus or anti-spyware programs. You also will need to keep track of the programs specifically tied to your old PC hardware, so you can deactivate them on your old computer and reactivate them on the new one.
If something goes wrong with the migration when you transfer files from PC to PC, PCmover gives you the option to undo the transfer on the target system. The migration has no effect on your source system, so you can still keep using your old PC as is. This PC migration software does not have partition support, so you cannot create or adjust partitions during the migration process.
PCmover's interface walks you through every step of the migration progress. You can hook up your old computer to your new one through a network, a Laplink Ethernet cable or a Laplink USB cable. The Laplink cables are designed to work with the software, and you have to use them in order to get technical support. You can get a Laplink cable from the company's website. Once you start the transfer, you can leave the computer to finish it on its own. If your computers are connected to the internet, the software gives you the option before starting the transfer to input an email address or phone number. You can have the software send you an email or text message to let you know when the migration is complete.
PCmover offers several migration options. You can migrate from an old PC to a new PC or an old operating system to a new system on the same PC if you are just upgrading your operating system. You also have the option to restore contents to your new PC from an old hard drive or image if your old PC no longer works but your hard drive is still intact.
The software offers native migration. This means that all the old files, folders and settings from the source (the old PC or operating system) are integrated directly with the target system (the new PC or operating system). The result is that your new PC gets the same feel as your old system, but with newer hardware and an operating system. You should be able to use most of your programs as well. However, Laplink warns that not all applications you might migrate are compatible with newer operating systems. For example, a program that works on your old Windows XP system might not work on a Windows 8.1 system.
You can download PCmover's full user guide from Laplink's website. The guide provides you with detailed step-by-step instructions on how to transfer files from PC to PC. If you need further guidance, you can also contact the company by phone, chat or email. Laplink offers 24/7 free transfer assistance by phone with PCmover. You can call at any time to connect with a professional technician who will help walk you through the process. This convenient option helps make sure all your files and applications transfer smoothly to your new computer, so you don't lose anything important and can start using the new system immediately.
PCmover is full-featured PC migration software. The system's user-friendly interface lets you choose which files and applications you want to move from your old system to your new one. The software covers the major scenarios you'd need migration software for – transferring data from an old to new PC, moving from an old to new OS or restoring contents from an image or hard drive to a new system. These features combined with Laplink's 24/7 transfer assistance makes PCmover the best PC data transfer tool you can consider.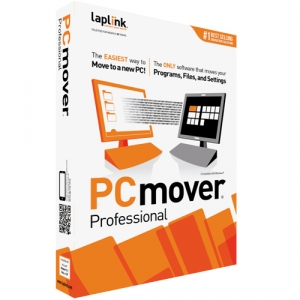 PCmover
The Verdict
PCmover is our top choice for PC migration software because of its easy-to-use system, thorough migration options and 24/7 free transfer assistance.

Andreas Rivera
business.com Staff
Andreas Rivera graduated from the University of Utah with a B.A. in Mass Communication and is now a staff writer for Business.com and Business News Daily. His background in journalism brings a critical eye to his reviews and features, helping business leaders make the best decisions for their companies.